Still can't make heads or tails with what to do for Thanksgiving? If you need some Thanksgiving ideas for the table to make your holiday prep and celebration easier, then this is for you!
RELATED: 9 Vegan Thanksgiving Recipes Your Kindred Guests Will Love
In this article:
Thanksgiving Table Ideas and Recipes
The Perfect Thanksgiving Table Ideas
The Thanksgiving table becomes the focal point of any home during this holiday. It is the area where family and friends spend most of the time sharing stories, having one more glass of wine and throws on some good-hearted jokes.
And because of this, I try to make it as close to perfection as I possibly can. From the Thanksgiving menu, decor, all the way down to the table setting, everything should be on point.
I know how hard it is to pull everything together, so I've compiled a list of Thanksgiving table ideas and recipes I hope will inspire you!
Thanksgiving Ideas for the Table
1. Table Setting
Finding the perfect Thanksgiving table setting ideas is key. Do you want to go traditional or do you want to make your evening sparkle?
Unique table settings can help make your Thanksgiving meal a memorable one.
2. Thanksgiving Centerpieces
Can't really decide what Thanksgiving table centerpiece ideas to have for your Thanksgiving table? Make your own easy centerpieces and other decorations using flowers, fruits, and candles instead of spending a lot of money on store-bought Thanksgiving centerpieces.
3. Thanksgiving Utensil Holder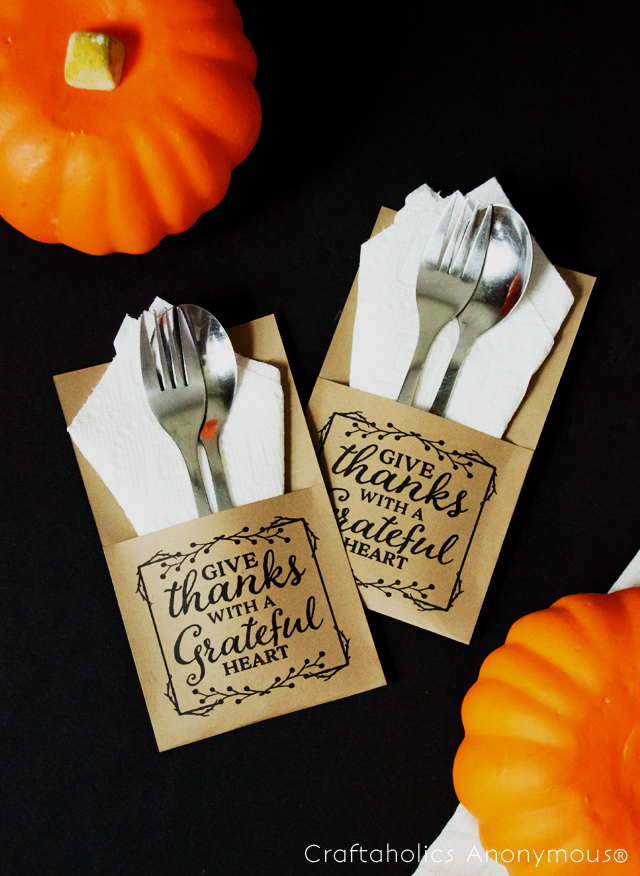 Grab this free printable and get your printer running to make this DIY utensil holder. Making your own easy and fun Thanksgiving utensil holders add a nifty touch to your holiday celebration!
4. Non-Traditional Thanksgiving Tablescape
Tired of the usual fall colors? Discover beautiful non-traditional Thanksgiving tablescapes and play with colors and textures for a fresher, more modern take on your usual Thanksgiving decor.
5. Thanksgiving Kid's Table
Set-up a separate Thanksgiving table for kids, that has sweet and savory snacks. It will keep them busy while the adults enjoy a well-deserved Thanksgiving cocktail or two.
Your kids will surely know the meaning of giving thanks when you set them another table.
6. Kraft Paper Table Runner
If you don't want to be bothered with place cards, this kraft paper table runner is perfect for your Thanksgiving table setting. It has rustic elegance and absolutely inexpensive.
Thanksgiving Meal Recipes
7. The Pioneer Woman Thanksgiving Recipes
Ever heard of The Pioneer Woman? Well, you'll sure love these Thanksgiving recipes she has in store.
Your Thanksgiving table setting will have a blast of color and flavor with these amazing Thanksgiving recipes.
8. Healthy Thanksgiving Appetizers
Start off your evening by serving your guests and loved ones with something healthy. These healthy Thanksgiving appetizer recipes are sure hits and will become mainstays on your menu.
9. Thanksgiving Side Dishes
Can't decide on what side dish to serve for your Thanksgiving dinner? Here are 45 side dish recipes you can choose from.
10. Gravy Recipes
Why stick to one gravy recipe when you can try eleven? Top off your prized main course with these sweet, savory, spicy, or meaty gravy recipes.
RELATED: 10 Thanksgiving Tips for A Successful Stress Free Day!
11. Homemade Stuffing
Nothing beats homemade fare, especially stuffing. You can go traditional or try new homemade stuffing recipes this year.
It's very simple, but totally homegrown and very comforting!
12. Paleo Recipes
If you still want to cater to your loved one's dietary needs while still enjoying the flavors of the season, then you must look at these Paleo recipes–they are to die for.
13. Slow Cooker Recipes
Save space and time by making some dishes in your slow cooker instead of your oven. Take a look at these slow cooker recipes — you and your oven can thank me later.
Delicious Thanksgiving Desserts
14. Thanksgiving Dessert Recipes
It's always great to finish off your Thanksgiving feast with something sweet. Everyone in the family will surely make room for these yummy Thanksgiving desserts.
15. Thanksgiving Pies
Let these Thanksgiving pies be the stars of your dessert table this year. It will definitely satisfy your sweet tooth.
16. Thankful Rolls
Cap off your evening by handing out some thankful rolls to everyone. It's a different kind of fortune cookie that everyone will love to take home.
Thanksgiving Drinks
17. Pumpkin Spice Mudslide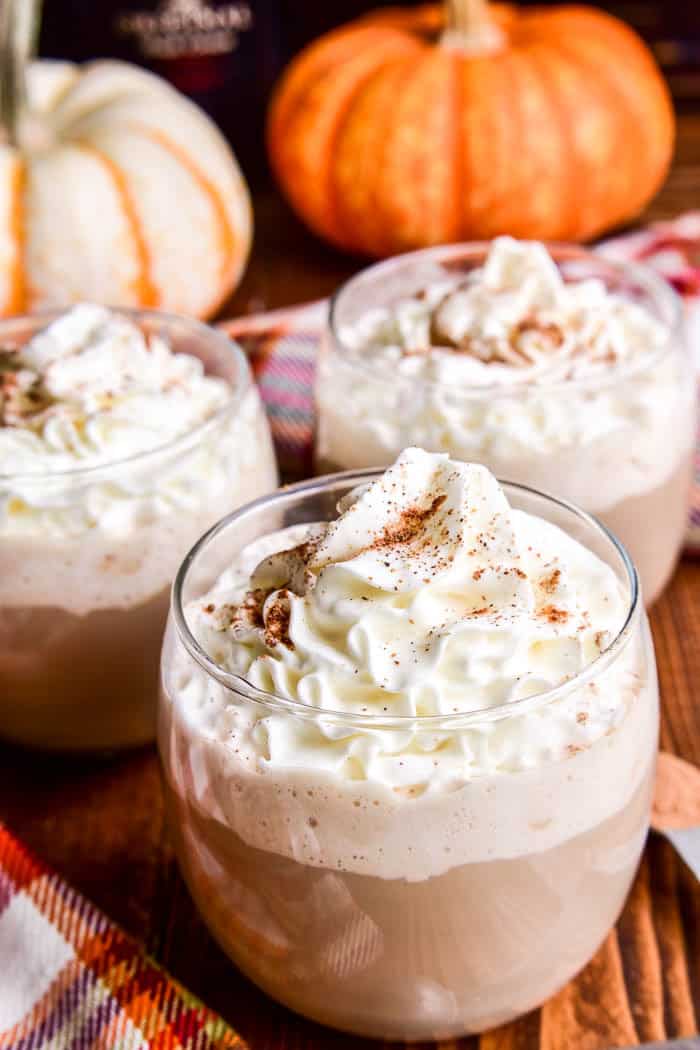 Give your guests a festive cocktail option at your Thanksgiving celebration with this pumpkin spice mudslide recipe. Just perfect for a cool and refreshing holiday drink!
18. Cranberry Margaritas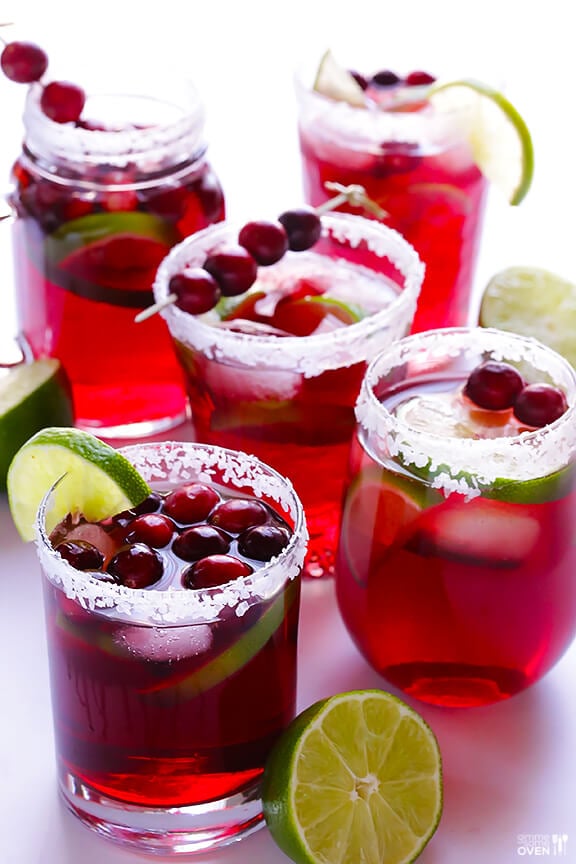 Spice up your Thanksgiving by serving some drinks with a kick, like these Cranberry Margaritas. It's quick and easy, tasty, and perfect for toasting at the Thanksgiving table.
19. Pumpkin Pie Smoothie
Why just eat your pumpkin pie when you can sip on it, too? This pumpkin pie smoothie is welcoming and refreshing, plus, it's healthy, too.
Still need some fresh Thanksgiving table ideas? Get it here from CBC:
There you have it! These Thanksgiving table ideas will help you beautify a Thanksgiving table that deserves high praises.
In my family, the table setting is just as important as our turkey recipe. So, every time the season rolls around, I am always excited to decorate our Thanksgiving table.
What do you think of these Thanksgiving table ideas and recipes? Let me know in the comments section below.
Follow me on Instagram, Twitter, Pinterest, and Facebook!
UP NEXT:
Editor's Note: This post was originally published on November 16, 2016, and has been updated for quality and relevancy.