Check out these nifty ideas for Thanksgiving decorations and find out how you can have a gorgeous decor for Thanksgiving without the outrageous expense!
RELATED: 20 Thanksgiving Table Settings And Decor Ideas To WOW Your Guests
In this article:
Fancy Yet Easy Thanksgiving Decorations to Make at Home
1. DIY Fall Leaves Garland
What easier and inexpensive way to decorate for the holiday than with materials available in abundance around you. Take this fallen leaves garland as your inspiration and use your imagination to make them decor-worthy.
2. Burlap Wreath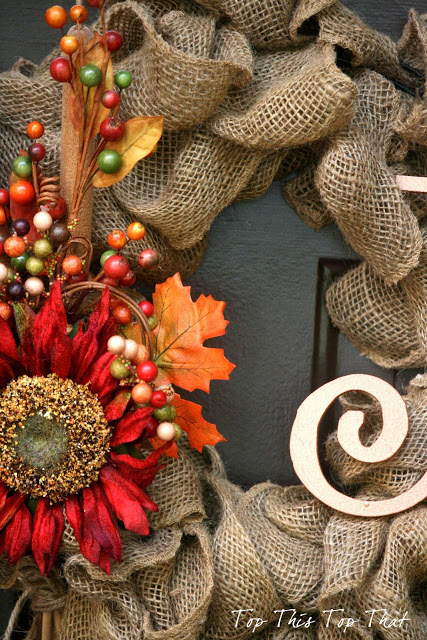 Orange and copper complement other colors perfectly in this easy fall burlap wreath—a material available around the homestead. You can also get more fall wreath ideas here for your traditional Thanksgiving decorations.
3. Log Centerpiece
Looking for beautiful Thanksgiving table centerpieces? Any true homesteader knows nature provides everything you need for one.
For this DIY centerpiece, all you have to do is find a good log piece to work with and you're as good as done.
4. Homemade Gourd Votive Candles
This is why homesteaders grow a pumpkin patch. Not only do they provide good food for the season, but they also make great decor for the holidays, like these gourd votive candles.
5. Thanksgiving Napkin Ring
Make your Thanksgiving guests feel special with this table napkin ring with a rosemary sprig for a welcoming aroma. Include a Thank You card and, if you can, the name of your guest to make them even more heartfelt.
6. Pine Cone Place Card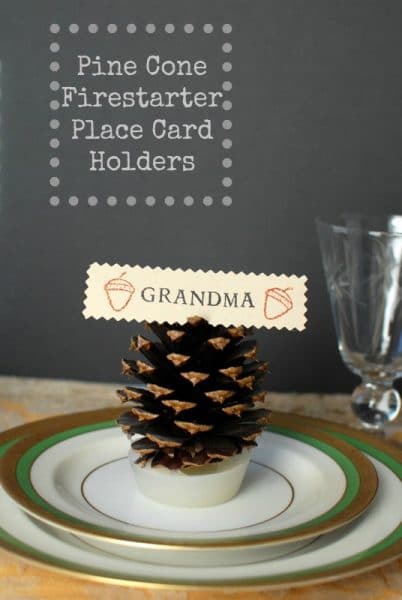 Pine cones aren't only available for Christmas. They're in abundance around the fall season and you should grab this opportunity since they make great decor accessories like this Thanksgiving table setting name card.
7. DIY Magnolia Thanksgiving Pumpkins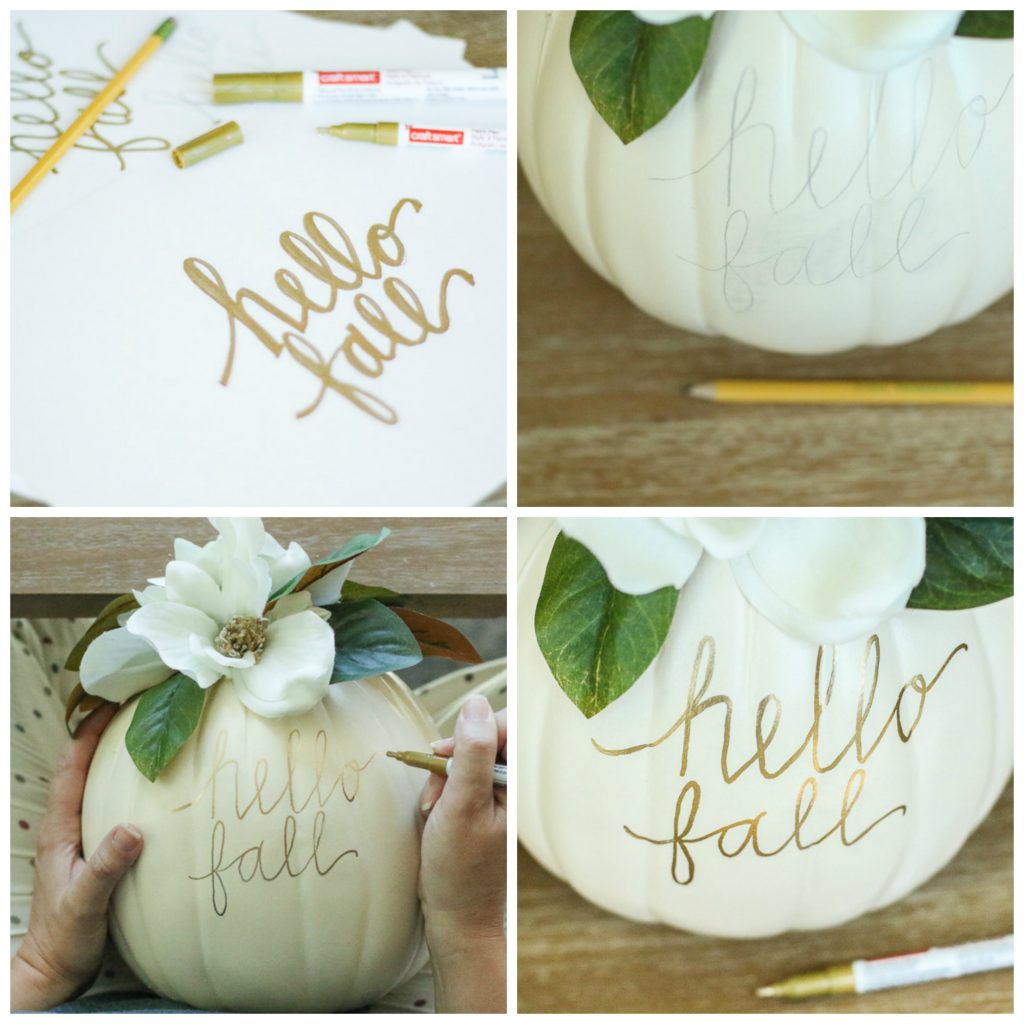 If you're somewhere magnolias are aplenty, get your inspiration for a Thanksgiving decor with this DIY pumpkin magnolia. It's super easy to assemble and you can add some personal touches to your own creation.
8. Thanksgiving Outdoor Pine Cone Decor
See what I mean about pine cones? Forage for pine cones and acorns for decor purposes. Instead of a wreath, you can make this pinecone hanging decor on your door for a change.
9. Bowl Candle Holder With Pine Cones
You've never come across a Thanksgiving centerpiece as easy as this candle in a bowl. Prepare a bowl, set coasters at the bottom to hold the candle, then fill with pine cones and fall leaves around.
It's as easy as one, two, three—you can make more for your table.
10. Fall Entry Table Thanksgiving Decorations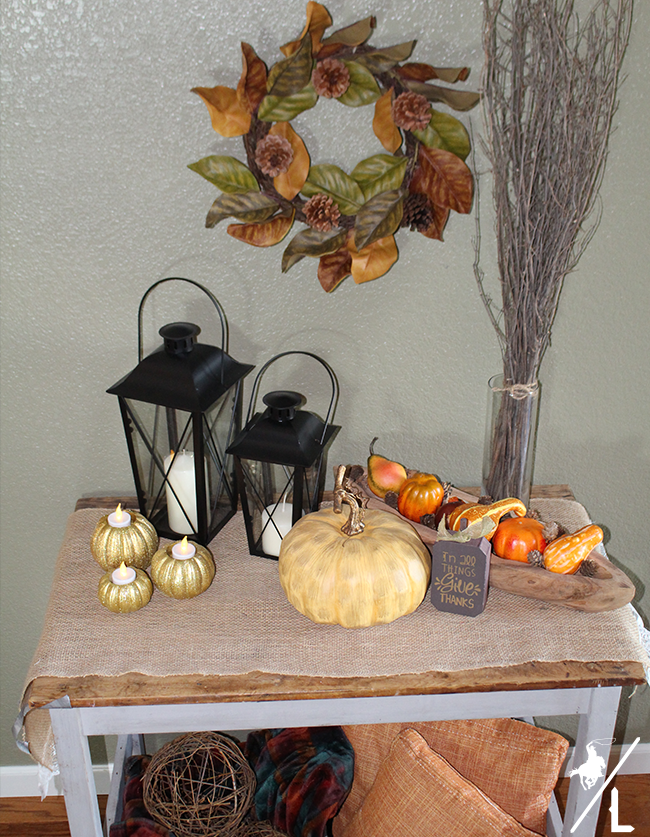 Greet your guests warmly with a neatly yet whimsically decorated entryway table. The versatile design and neutral colors in this fall decor are great to keep until Christmas with only a few more things to add.
RELATED: Thanksgiving Table Ideas | This Is Everything You Need For A Perfect Thanksgiving Day
11. Thanksgiving Living Room Decor
Make your guests feel welcome with a warmly and naturally decorated living room. Include seasonal elements around your homestead for your indoor decors like pumpkins, fall leaves, pine cones, and mums.
12. Apple Votives Thanksgiving Decor
Make easy, beautiful candle holders by hulling out extra apples this fall. I just love the combination of moss and fall leaves in this project. It truly creates a homey and rustic vibe.
13. Thanksgiving Lamppost Decor
Dress up your front yard with some natural, fall-inspired beauty. Why waste perfectly good corn stalks when you can transform them into this lovely lamp post and mailbox?
14. Hurricane Vase Candle Holder
I love how the corn kernels in the hurricane vase make this candle perfect for Thanksgiving decorations. It symbolizes a bountiful harvest—a reason to be thankful.
15. Birch Bark Candles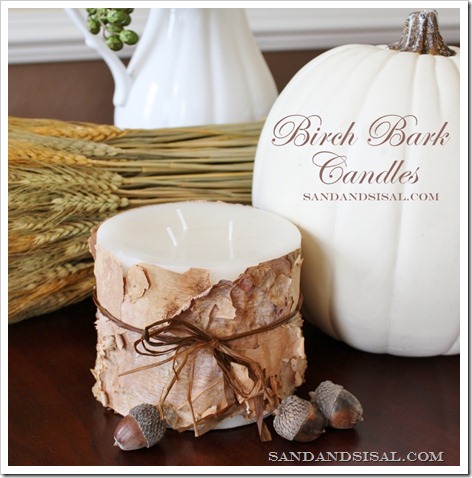 Wrap up your white candles in birch bark for a rustic, sophisticated look–so simple, it's ingenious! Set it on a tabletop, mantel, or even your Thanksgiving table centerpiece.
16. Wine Cork Turkey Name Cards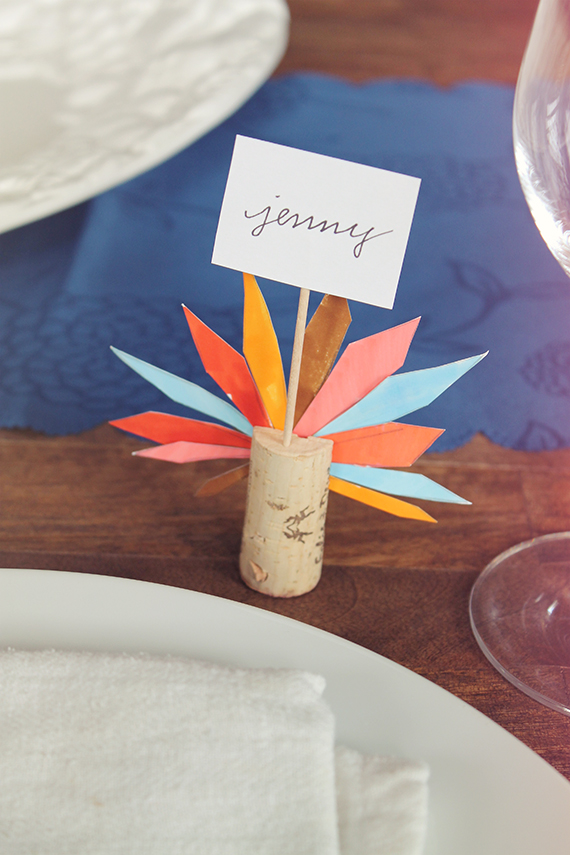 Use leftover wine corks as a creative way to mark your guests' places at the table this Thanksgiving. I can't think of a better way to remind them it's Thanksgiving than with a cute turkey-inspired craft.
17. Fall Leaf Garland
Instead of raking your leaves into garbage bags or your compost, try stringing up all the beautiful colors of fall on your mantle. You'll just need some twine and a really big needle.
18. Thanksgiving Table Centerpiece
Put all the elements of the season in a box for your Thanksgiving centerpieces. Candles for warmth, pumpkins for the bountiful harvest, flowers or foliage for beauty, and pine cones for charm.
19. Thanksgiving Mantel Decoration
Simple yet heartwarming Thanksgiving home decorations are hard to pull off, but with the essence of the holiday highlighted, a simple decor becomes unforgettable. Express gratitude with style with the words as the focal point in your decor.
Watch this video from Living to DIY with Rachel Metz for simple Thanksgiving table decorations:
Now you won't have to stress over your Thanksgiving decorations with these smart ideas you can do with little to no expense. All you need is in your homestead, plus your creative imagination, to create an impressive yet inexpensive easy Thanksgiving decoration this year!
What do you think of these ideas for Thanksgiving decorations? Which one are you going to try? Let us know in the comments section below!
Up Next: 
Follow us on Instagram, Twitter, Pinterest, and Facebook!
Editor's Note: This post was originally published on November 14, 2016, and has been updated for quality and relevancy.