Vegan Thanksgiving recipes don't need to be all green and glum, because these vegan recipes are out to make your feast just as savory and filling–even without the usual non-vegan Thanksgiving trimmings!
RELATED: Thanksgiving Table Ideas | This Is Everything You Need For A Perfect Thanksgiving Day
In this article:
Vegan Thanksgiving Recipes for a Change This Year
Preparing a Hearty and Healthy Feast with Vegan Thanksgiving Recipes
A common misconception with vegan cooking is that in some way or another, by using different ingredients, you'll be compromising the taste. But, this doesn't need to be the case! You don't need to buy crazy ingredients you've never heard of or jump feet first into tons of complicated recipes.
Truthfully, vegan cooking often brings together complementary and simple ingredients to create a medley of fresh and natural final dishes. So if you are looking to cater to friends and family, or just want to try something new this Thanksgiving, give these wonderful vegan recipes a shot!
1. Vegan Pumpkin Bread Recipe for Thanksgiving
A staple of fall baking is pumpkin bread. With this pumpkin bread recipe, you'll be able to make the best pumpkin bread you've ever tasted.
This is while catering to dietary restrictions and including wholesome ingredients. So get out your baking supplies and let's get cooking!
2. Sweet Potato Casserole with a Crunchy Nut Crumble
Who doesn't love a sweet potato casserole? This is a vegan take on an age-old Thanksgiving dish known to be a crowd-pleaser.
Sweet potato casserole with a crunchy nut crumble is a hearty, filling side that will leave your vegan and gluten-free guests asking for more.
3. Quick Black Bean and Sweet Potato Chili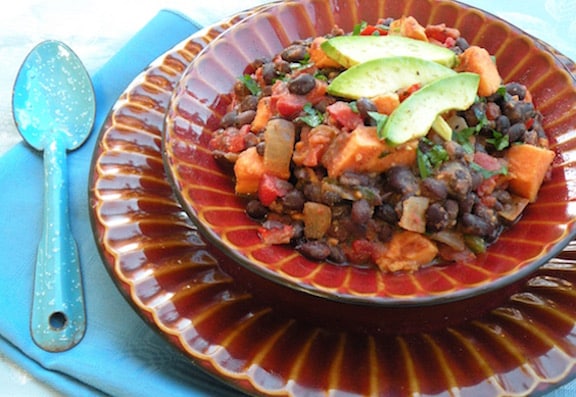 Protein, protein, protein! One of the absolute staples of a vegan/vegetarian diet is legumes and beans. They are both filling and provide vital nutritional value.
This quick black bean and sweet potato chili is the perfect Thanksgiving addition. Its robust flavor makes this an excellent wintery comfort food!
4. Green Beans with Lemon-Almond Pesto Vegan Thanksgiving Recipe
If you're thinking "Beans?! Those were the least of my worries. They're already vegan." You're right!
But if you're going to do a classic, do it with flair. The point of vegan cooking is not to cater to just the few who will eat it, but to make something everyone, vegans and meat-eaters alike can enjoy and share!
Take this green beans recipe and you might just be surprised they make some of the best vegan Thanksgiving sides!
5. Herb and Cheese Vegan Thanksgiving Biscuit Recipe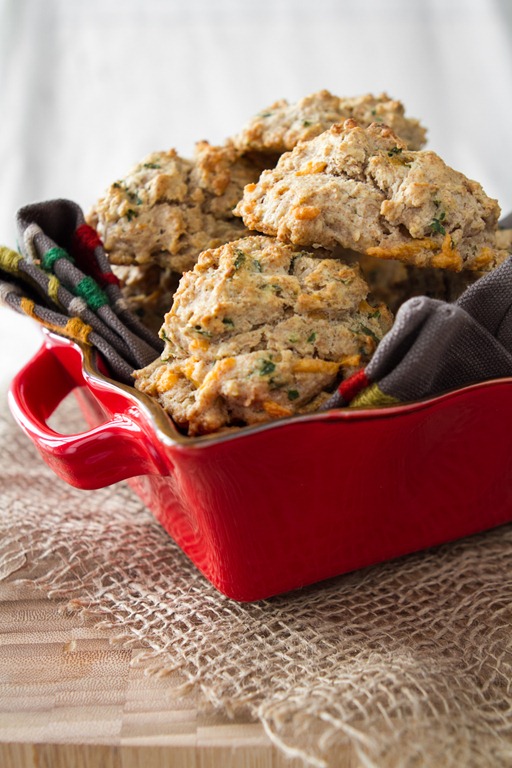 A Thanksgiving meal isn't complete without the biscuits, and these are delicious! These are very dense with a great hearty flavor, amplified when fresh herbs are used.
As homesteaders, we know the value of fresh and natural ingredients, so give these a try!
The best part? You can add some of your own favorite herbs to the mix and tailor these biscuits to your family's tastes!
RELATED: 25 Classic Pioneer Woman Recipes For Thanksgiving
6. Crowd-Pleasing Vegan Thanksgiving Stuffing Recipe
Brussel sprouts, butternut squash, apples, oh my! In my opinion, Brussel sprouts are highly underrated and get a bad rap from childhood distaste.
But, they are such a filling food dish taking on flavors and when mixed with their earthy taste, create a delicious final dish! Give the store bought-bag of day-old bread a rest, and create a stuffing which is fresh and unique.
7. Vegan Pumpkin Pie Squares with Gluten-Free Graham Cracker Crust
If you're throwing a party, then foods that are a little easier for the food-grazers to pick up and nibble while socializing can be good options. These vegan pumpkin pie squares with gluten-free graham cracker crust are absolutely fantastic and perfect for your finger food fix!
8. Jellied Cranberry Sauce Vegan Thanksgiving Recipe
Cranberry sauce is one of my favorite parts of Thanksgiving because it provides a touch of sweet to a generally salty and savory table. The taste of this jellied cranberry sauce is fresh and crisp.
This jelly can stand alone, but in classic Thanksgiving tradition – mix it up with everything on your plate! It's especially great with fresh rolls!
9. Vegan Seitan Stuffed with Walnuts, Dried Cranberries, and Mushrooms
Alrighty, now for the big, bad faux meat entrée! Don't worry! While this is the most advanced recipe on this list, it is well worth the effort!
One of the best parts about this vegan savory loaf is you no longer have to ask or wonder, "just what is faux meat made out of?"
There are so many delicious and wholesome ingredients in this vegan meatloaf you may have your meat-eating relatives asking, just what is in that delicious vegan-friendly dish?
Keep your veg-heads and your carnivores pleased with this excellent vegan Thanksgiving main dish or entree!
Check out this video from Sarah Autumn and find out how you can make your Thanksgiving dishes colorful and festive:
Not everyone is cut out for meat, so if you're going for exclusive vegetables on your Thanksgiving dinner, then these are the recipes for you. All the better for homesteaders who grow or forage their own food.
Indeed, you will love these healthy vegan Thanksgiving recipes you can prepare from scratch from the bounty of your land. It makes it even more special since Thanksgiving is essentially a celebration of harvest and bounty.
So, what do you think of these vegan Thanksgiving recipes? Which one will you try? Let me know how it went and share your experience with me in the comments section below.
Up Next: 

Follow us on Instagram, Twitter, Pinterest, and Facebook!
Editor's Note: This post was originally published on November 12, 2016, and has been updated for quality and relevancy.