Dehydrated fruit recipes are really simple to make and make the perfect treats for kids and big kids alike. Just put your favorite fruits into your dehydrator, let it do its thing, and you are ready to go! You'll never know, this could become your new favorite fall hobby.
Dehydrated Fruit Recipes To Try In Your Homestead
Snacking on dried fruit has always been something my family is into, and good thing it's extremely nutritious. Making our own dehydrated fruit at home is really easy. It takes some time to complete the process, but it's absolutely worth it! Dried fruit makes the perfect quick and healthy snack. So, satisfy a craving for crunch in a healthy way with these dehydrated fruit recipes you can make this winter.
1. Dehydrated Watermelon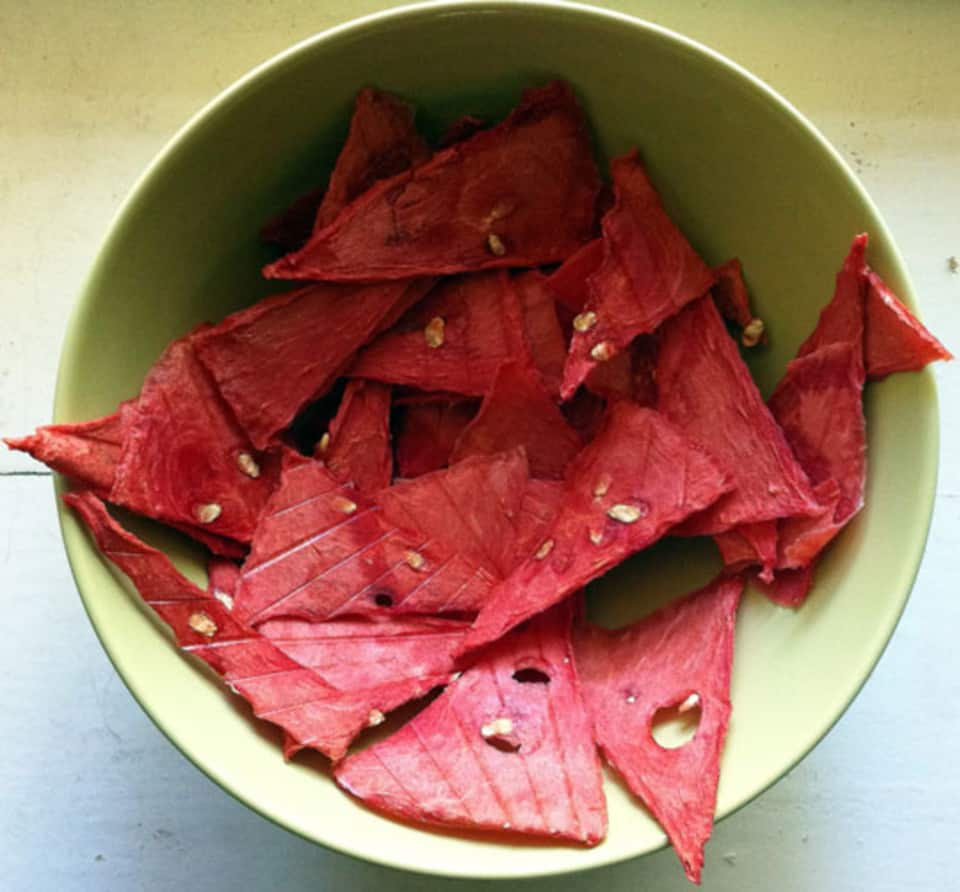 Try to put some watermelon leftovers into the dehydrator to make a sweet chewy fruit snack – without any added sugar! Surprisingly, this dehydrated watermelon is such an addictive treat.
WANT MORE HOMESTEADING TRICKS, TIPS, AND TIDBITS?
Subscribe To Our Newsletter:
2. Dehydrated Apple
Dehydrating sweet and juicy apples gives you access to delicious apples at any time of the year. These divinely crisp snacks can be done in either your dehydrator or oven.
3. Dehydrated Mangoes
Dehydrated ripe mangoes create a treat that will keep for up to a whole year! It also makes a perfect on-the-go snack!
4. Dehydrated Lemons
Give your drink a nice citrusy twist with these slices of dehydrated lemons. Try dipping them in sweet dark chocolate, it's totally delicious – tart, sweet, and creamy at the same time.
5. Dehydrated Bananas
Snacking on a crunchy dehydrated banana is sure to add some kick to your energy levels. It makes a good, healthy snack throughout the day!
6. Dehydrated Peaches
Dehydrated peaches are a great way to store and use up a bountiful harvest. They are a healthy, inexpensive, easy and quick lunchtime dessert.
7. Dehydrated Cranberries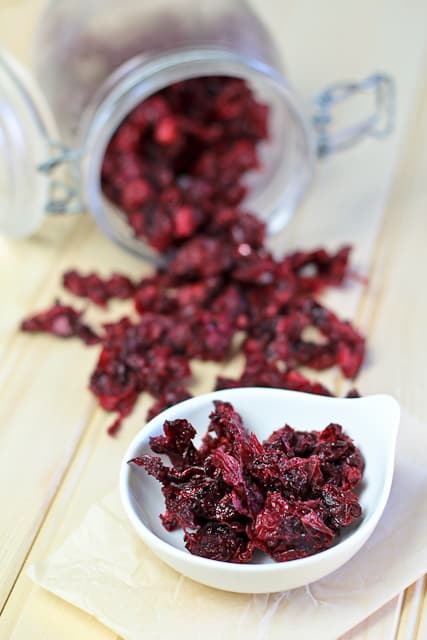 Cranberries are a superfood you'll want to keep on hand. These craisins are perfect to boost your baked goods and salads. They also an excellent addition to your oatmeal, sprinkled into your cereal, or thrown into smoothies and trail mixes.
8. Dehydrated Pineapple
Dehydrated pineapples are like chewy candy loaded with yummy-licious sugar crystals. It makes a fantastic healthy, sweet snack!
9. Dehydrated Oranges
Dehydrated oranges are even tastier when dipped in melted dark chocolate. They also make great Christmas decorations – such as a DIY dried fruit wreath.
10. Dehydrated Papaya
Make your meals more interesting by adding dehydrated papaya to some of your favorite dishes. These amazingly delectable morsels work well in yogurt, over ice cream, or in smoothies.
11. Dehydrated Cherries
These need a bit of preparation, so be ready with your best fruit trencher! This simple tutorial has few tips to make it easier and healthier, too!
12. Dehydrated Raspberries
Raspberry season is unfortunately short, but raspberries can be dried and stored beautifully, so you can enjoy them all year long! You can have them right from the jar or added to your favorite baking goods.
13. Dehydrated Pear Slices
Sweet and chewy, dried pears are perfect to chop up and toss in a batch of freshly-baked muffins! This simple dehydrated pear slices recipe is easy to prepare and super tasty. I'm sure you'll love them!
14. DIY Dried Cantaloupe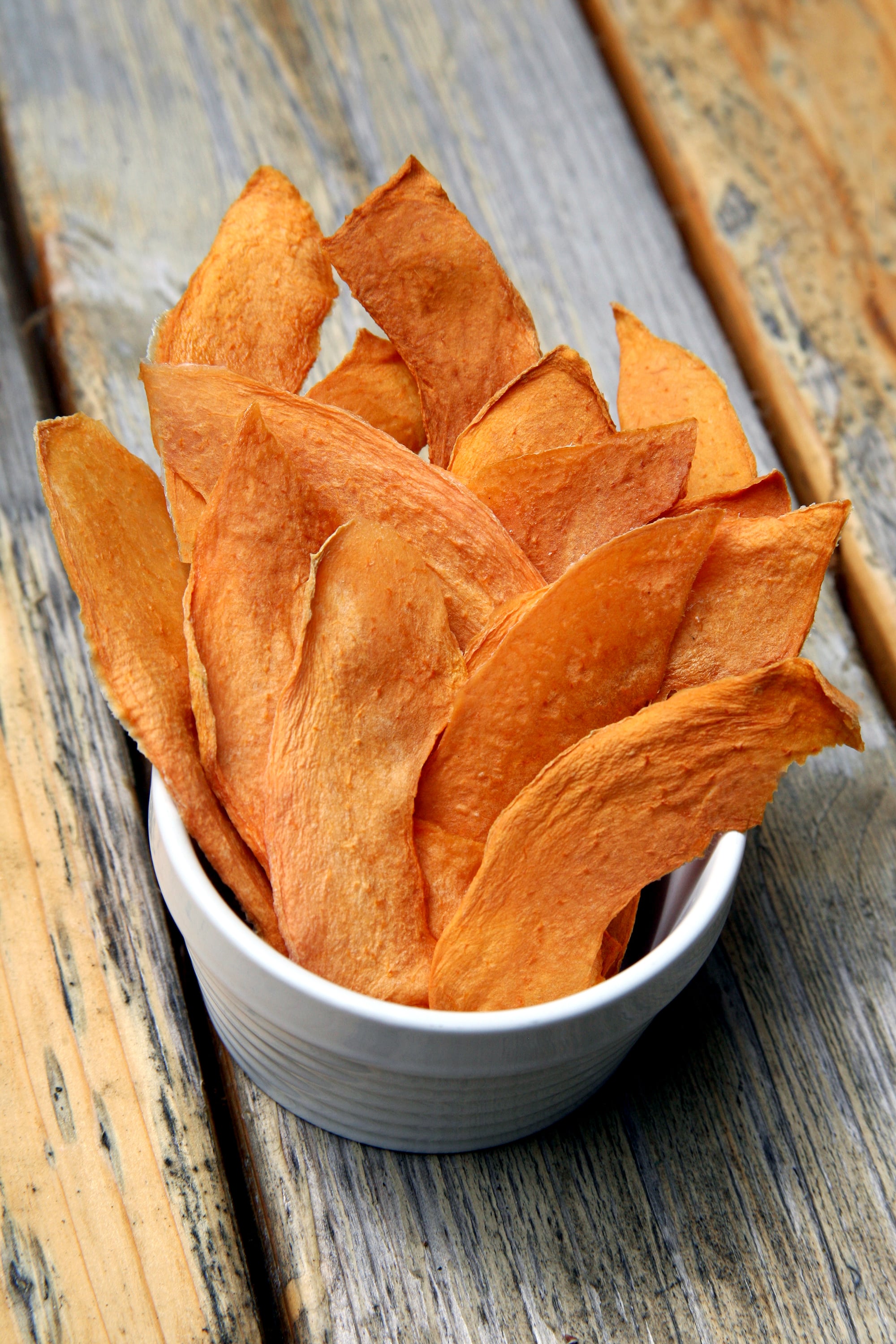 Cantaloupe is one of the most prolific fruits to dry because they have more flesh and little goes to waste. They are less messy to prepare and the peel is a lot easier to remove than mangoes. Dried cantaloupe is chewy, sweet, and has similar texture and flavor to dried mango.
15. Dehydrated Apricots
Apricots are amazingly tasty when dried. This is the reason I love and enjoy their flavor very much and keep them year round here in my homestead! Dehydrated apricots are great for lunches or snacks!
16. Dehydrated Blueberries
Packed with antioxidants, blueberries are perfect to toss into the dehydrator. Dehydrated blueberries are super sweet and crunchy! Store them and sprinkle onto your power bars, coconut yogurt, or breakfast cereal.
17. Dehydrated Tomatoes
Scientifically speaking, a tomato is a fruit so I can't miss them on this list. Tomatoes are mouthwatering, and there are tons you can do with them. Use a blender to grind dehydrated tomatoes and turn them into coarse powder, then you can go nuts making homemade tomato puree and ketchup!
Still up for more dehydrated fruit recipes? Then check out this video from Grant McNary and learn how to dehydrate strawberries:
Dehydrated fruits make great snack foods and can stay in a ziplock baggie for a long time without filling up your freezer. These healthy dehydrated snacks are perfect for outings, long car rides, thrown into your kids' lunches, and just about anywhere else. So rev up your dehydrator and whip up a batch today!
Which one of these dried fruit recipes will you try first? Let me know in the comments section below.
Up Next: 17 Yummy Fruit Leather Recipes | Healthy Homesteading Snack Ideas
Follow us on Facebook, Instagram, Pinterest, and Twitter!
Editor's Note – This post was originally published on November 2016 and has been updated for quality and relevancy.