Looking for energy bar recipes to give you a little afternoon energy boost? Homesteading often means being on your feet almost all day. I get up early in the morning, fix breakfast for the family, then go about my chores around the homestead.
I love what I do, but there are times I need that extra boost, especially during the midday slump. It happens almost every day, so my solution is: energy bars! It's a great way to keep hunger pangs at bay and also gives me some much-needed energy to complete my daily tasks. If you also want to learn how to make some, here are some delicious homemade energy bar recipes you can try.
13 Energy Bar Recipes for a Boost in Energy
1. Creation Nation Energy Bites
Creation Nation Energy Bites Review | Healthy Snack Options Photo by Homesteading
This bagged mix is perfect for making your own energy bars, especially if you like to make your own food without the hassle of shopping for all the separate ingredients. Check it out here.
Picky Bars Real Food Energy Bars Whole Shebang Variety Pack, 10 Count
Real food energy bars nutritionally balanced with carbs and plant-based protein for active people.
Get all nine flavors in one convenient mixed pack. We put the whole shebang - plus a double serving of our most popular Ah, Fudge Nuts! - together in one place for you.
Nine unique flavors all based with dates and nut or seed butter for easy chewing and lasting energy.
2. Granola Bar Recipes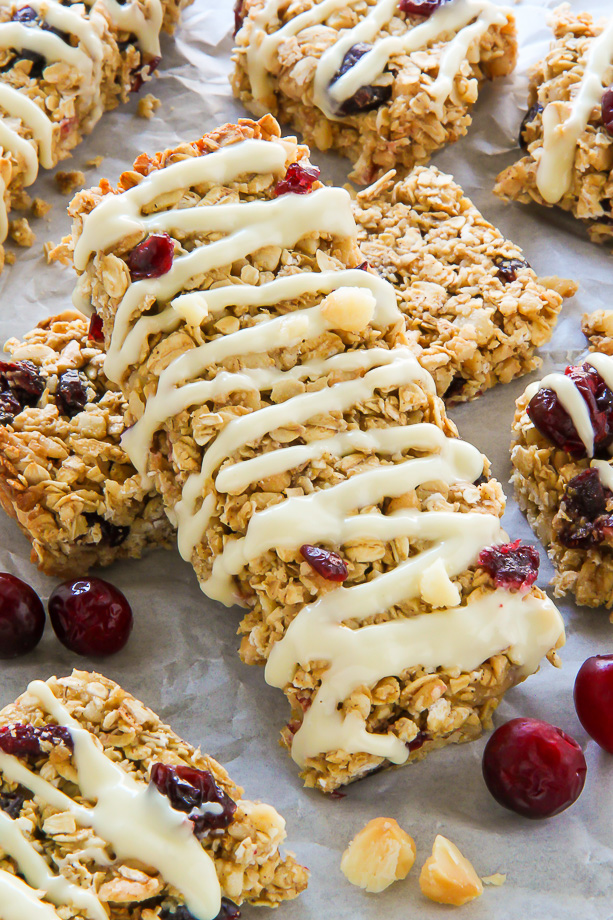 Why settle for one granola bar recipe when you can rev up your taste buds with 25? These bars are easy-to-make, healthy, and energizing snacks for an all-day activity. Get the list here!
Healthy Bar Snack Mix - Sweet and Salty Granola Variety Pack - Kashi Nature Valley Nutrigrain - 50 Bar Bundle
Includes Nature Valley Oats and Honey, Peanut, Fruit and Nut, Kashi, and Nutrigrain Bars
Perfect for College, Offices, Meetings, Gyms, Board Rooms, B and B's, Churches, Military, Police and Fire Stations, etc
Great for Students, Military Personnel, School Children, Co-Workers, Guests, and Sports Teams
3. No Bake Chocolate Chia Energy Bars
You'll love these vegan and gluten-free protein bars! You can eat them as a pre-workout snack, plus they're high in antioxidants. Find out why this is one of the tastiest vegan energy bar recipes around! See how you can make it here.
4. Healthy Homemade PB Energy Bars
I'm a big fan of peanut butter and chocolate! These are so yummy, even the kids will approve. Peanut butter energy bars are a good source of vitamins and minerals and great as a kids' afternoon snack. Check it out here.
SKOUT BACKCOUNTRY Organic Energy Bars - Oregon Blueberry Almond - Vegan Snacks - Plant Based & Paleo Bars - Non-GMO - Gluten Free, Dairy Free, Soy Free - No Sugar Added - 1.45 oz (12 Count)
PURE PLANT-BASED ENERGY: Dates are known for their fast-acting energy boosting properties, which are attributed to their high content of low-glycemic natural sugars. Thanks to dates, which we source from the Indus Valley Region of India and California, SKOUT BACKCOUNTRY Organic Energy Bars have the same delicious taste of a sugary candy bar with a fraction of the calories.
HEALTHY SNACKING & HEALTHY EATING: Our Oregon Blueberry Almond energy bars are Certified USDA Organic, Certified Kosher, Vegan, Paleo, Non-GMO, Gluten-Free, Soy-Free, Grain-Free, and Dairy-Free.
ONLY 5 NATURAL INGREDIENTS: 100% transparency with our ingredients. We use simple, organic ingredients to make a great tasting product that's easy to add to your daily diet - simplicity never tasted so darn good.
5. Quinoa Tahini Bar
Your kids will love these delicious energy bars and they're perfect for breakfast, too. These quinoa tahini bars are protein-packed and naturally sweetened with dates. No sugar required! Recipe here.
6. Superfood Energy Bars
Superfood Energy Bars Photo by To Simply Inspire
The ingredients speak for themselves. This energy bar has all the ingredients you'll ever need. This will become one of your favorite energy bar recipes! Get Recipe Here.
7. Snickerdoodle Date Energy Bar
Snickerdoodle Energy Bars Photo by Get Inspired Every Day
So easy, all you'll need is a food processor. Try a combination of pecans and almonds. You can also use other nuts you prefer for your Snickerdoodle energy bar. Check it out here.
8. Millet Chocolate Energy Bars
Millet Chocolate Energy Bars Photo by The Awesome Green
Ever tried millet? Well, you'll be pleased to know that it's a good source of insoluble fiber that your body needs. It's loaded with essential minerals such as copper, magnesium, manganese, and phosphorus. Recipe here.
9. Chocolate Chip Cookie Dough Energy Bars
Chocolate Chip Cookie Dough Energy Bars Photo by Tina's Chic Corner
This energy bar is made up of nuts and fruits but your taste buds might think it's a nutty granola bar. Chocolate chips and cookie dough? Is there a better mix than this? See it here.
10. Raw No-Bake Date and Coconut Energy Bars
Raw No-Bake Date And Coconut Energy Bars Photo by Zoom Yummy
You don't really need to spend a lot of time in the kitchen to make these yummy treats. They're loaded with nutrients from natural ingredients such as coconut oil, cocoa powder, oats, and coconut. Check it out here.
11. No-Bake Workout Bars
Need a little something to munch on after your workout? These workout bars fuel your exercise and contain lean protein to help repair your muscles after a hard day's workout. Try these no-bake delights with this recipe.
Freccia Rossa Market Millennium Energy Bars Assorted Flavors 18- Pack Including Emergency Guide
LONG SHELF LIFE - It is strictly made with long expiration date for up to 5 years even if you stock in a long period of time the taste is still the same crunchy and fresh that keeps you nourished and alive. Each bar contains over 400 calories!
VARIETY FLAVORS - These are very tasty and filling it comes with different fruity flavors Lemon, Raspberry, Raspberry, Cherry, Tropical fruit, Orange flavored bars. It won't make you thirsty or dry out your mouth. 6 different flavors.
DURABLE PACKAGING - The packing is absolutely Mylar vacuumed packed and BPA-free which preserved them crunchy, safe and fresh to eat. No worries about broken packaging this is very well sealed solid plastic.
12. 3-Ingredient Energy Bar
3-Ingredient No-Bake Energy Bars (Larabar Copycat) Photo by Let's Dish
This recipe will make you forget about going to the grocery store to buy Larabars. Plus, you'll only need three ingredients! Some almonds, cherries, dried dates, and a food processor are all you need for this delicious treat.
13. Coconut Matcha Energy Bars
Coconut Matcha Energy Bars Photo by Grateful Grazer
I'm currently in love with matcha so when I found this energy bar recipe, I just had to try it. I'm sure you'll love it, too. It's a delicious homemade treat with plant-based protein, healthy fats, and fiber.
Verb Caffeinated Energy Bar (Oats and Cocoa, Box of 10)
1 CUP OF COFFEE'S WORTH OF CAFFEINE: 100mg of caffeine from organic green tea in every bar
SIMPLE, NATURAL INGREDIENTS: 190 healthy calories and just 8 all-natural, super simple ingredients you'll recognize
CHEWY AND CHOCOLATEY: Tasty recipe made in the USA
Got room for one more? Then check out this video tutorial on how to make your own Uber Bars from Global Cycling Network:
These easy, healthy, chewy, crunchy energy bars are great for snacks any time of the day. The good thing is you can customize them with all your favorite chewy and tasty ingredients. Why not choose your desired recipe now and start making your own?
Which of these energy bar recipes would you like to try making now? Share your thoughts in the comments section below!
Up Next: 17 Yummy Fruit Leather Recipes | Healthy Homesteading Snack Ideas
Editor's Note: This post was originally published in April 2017, and has been updated for quality and relevancy.
Comments
comments
Suggested Videos