Looking for the perfect homesteader's Christmas gift ideas? If you're looking for easy and fun gift ideas then be sure to check out this list.
A homesteader's gift is sometimes a lot better of what you can buy at any store! It always has the signature of a homemade brand or a store-bought but re-build to last. Whether you're looking for something special for your best friend, boyfriend, your favorite teacher or even for your mom, I think you'll find something you like in this list of gift ideas.
Gift Ideas A Homesteader Will Be Proud Of
As a homesteader, I always try to live within my means and make pretty much everything I need. So when I give gifts, I make sure it's something they can both use and treasure at the same time. Even if it's something as simple and as plain as mason jars, or a bottle of memories! These homesteader's gift ideas are easy, inexpensive, and some can even be done at the last minute. While others may take a little planning, they're all simple enough for anyone to do.
1. Mason Jars
A true homesteader can never have too many mason jars. For canning, crafts and a whole lot of other homesteading skills. Fill it with some of your homestead products or give it empty just make sure to be creative with your wrapping to make even  more special.
If you give them some mason jars might as well give them also a Can-Do Canning Kit. I'm sure they'll love it! It will make homesteading a lot easier and productive.
You never know when you need a fire around the homestead. And a homesteader is always ready! I truly believe that anyone would appreciate this kind of gift, especially the outdoorsy, as they are well aware that building a fire is an essential survival skill.
One of the best things about being a homesteader is how creative you can get with canning. I bet you'll become the teacher's pet if you surprise him/her with these bread and butter pickles. It could be a perfect lunchtime companion.
This best winter hot chocolate recipe will surely keep the winter chill at bay. This is a great holiday project you can do with the kids. Be sure to have a jar for everyone you want to stay warm during winter nights.
If you've got tons of fabric scraps, like I do, then these hand warmers are the best things you can DIY for Christmas. I'll definitely be making a pair for a globe-trotting friend of mine, to keep her warm on her travels.
A true homesteader loves and enjoys the happy chirping of birds. Help your fellow homesteader attract their beautiful visitors by giving them one of these squirrel proof bird feeders.
Winter isn't the best time to see the flowering beauty of nature, so terrarium plants become the perfect way of bringing natural beauty indoors. Choose a beautiful vase that suits your recipient and a terrarium plant that will remind them of the true beauty of nature.
Are you a fan of upcycling? Then you're going to LOVE these projects… https://t.co/dcvpjlFSoy pic.twitter.com/9ew3TC2Y1W

— Homesteading (@HomesteadingUSA) November 4, 2016
Succulent plants are an on-trend DIY project to bring color to your home and they're very easy to take care of. This is why they're one of my favorite plants. Place a few in a wonderful container to make a charming gift idea that is sure to impress.
On a limited budget? Fret not, because this festive DIY snow globe soap dispenser is simple, inexpensive, and cute! It's a great gift for the whole family.
Outdoorsy or not, any guy would love to have a super cool paracord bracelet! Make this paracord bracelet for the men in your life this year. It has a rough-and-ready look and it can definitely help him if he ever finds himself in a tricky situation.
12. Homesteader's  Apron
Becoming a homesteader is doing things the way our ancestors did, the first thing that you need is a homesteader's apron. This will keep your clothes from becoming all messy and dirty. Buy it or make it, any beginner or even an experienced homesteader will appreciate your thoughtfulness and effort.
13. Sweater Sleeve Wine Bottle Gift Bags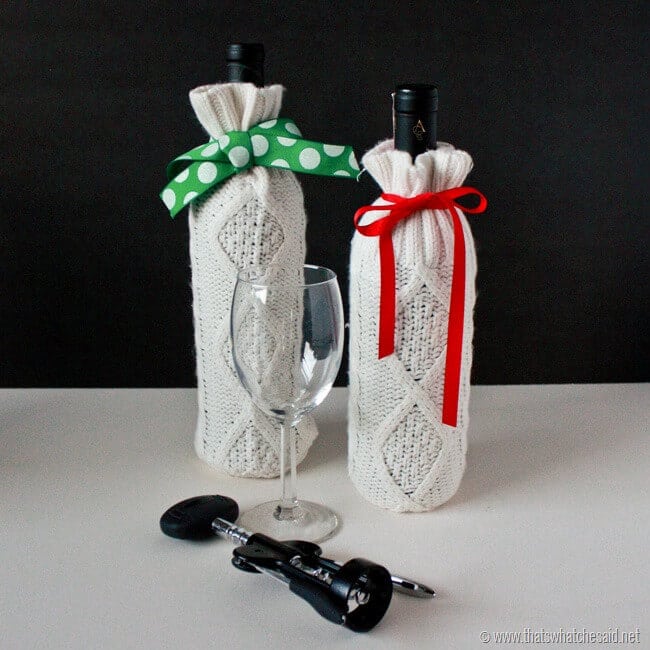 Give your old stretched out or shrunken sweater a new lease on life by turning them into wine bottle gift bags. This DIY is a pretty cool upcycling idea.
14. Cinnamon Stick Candles
I love cinnamon! I'll definitely be copying this cinnamon stick candles idea as a gift and to decorate my own home, too.
15. Send A Hug
Is this even possible? Yes, it is! I still remember how I teared up when I received this hug. It was just so thoughtful of my grandkids to think of me even if they're so busy with all the fun activities they have while on their Christmas vacation. Send a hug to all loved ones that are away from home. I'm sure they'll appreciate all your effort.
16. Bottle Of Memories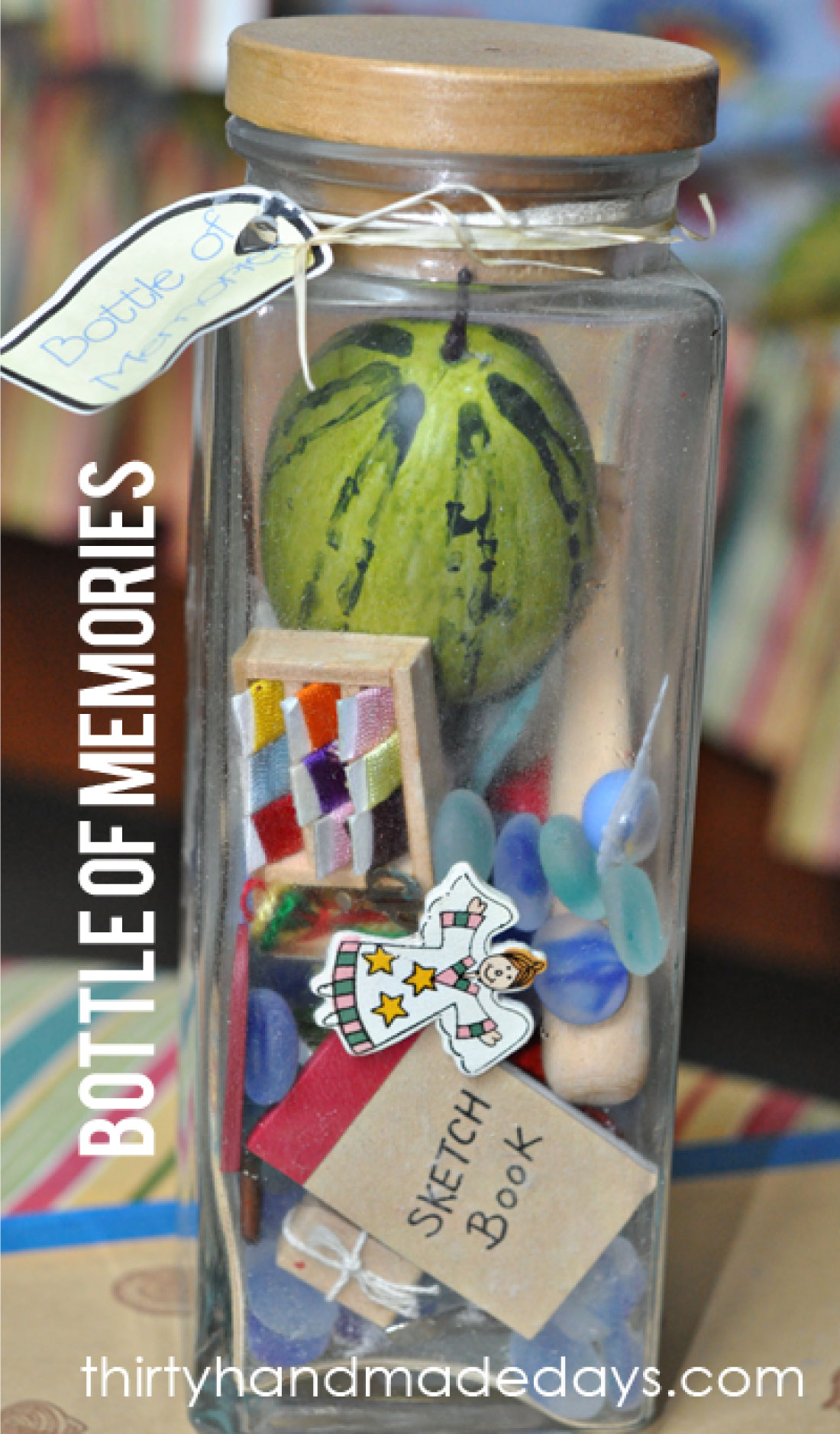 This is sure to bring on some happy tears! So collect all the little trinkets that you have from that special person receiving the gift and make this bottle of memories. I LOVE this! It's super simple yet very personal.
17. Christmas Tea Tree
Instead of just gifting a wrapped box of tea, this Christmas tea tree will spread Christmas cheer and please the tea-lover in your life.
18. Tic-Tac-Toe Board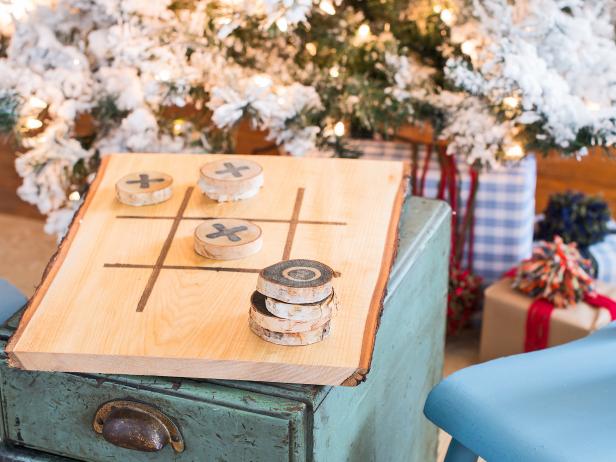 Draw the tic-tac-toe board on the rectangular wood slice and stain the lines on the board. After, the stain has fully dried apply wood oil to seal it. This rustic tic-tac-toe board is the perfect nudge to encourage kids to drop their gadgets and reconnect with family and friends. It's absolutely fun for all ages, and super easy for you to make from cut wood slices.
19. DIY Garden Cart
I know this is something that you cannot wrap, but just put a special ribbon and your good to go. I have one just like this in my homestead, my husband built if for me, but he uses it sometimes. This DIY garden cart will make the work at any homestead a lot easier.
Still want  more gift ideas? Check out this video from  Nabela Noor:
Whether you buy or make your gifts, it best to keep in mind the needs and taste of the person receiving the gift. This way we ensure that the gifts we gave are useful and will be treasured. Enjoy your holidays!
Need more crafts to make? Check out these pallet project ideas for fall! 
Which gift ideas will you be making this Christmas? Let me know in the comments section below.
Follow me on instagram, twitter, pinterest, and facebook!
Comments
comments
Suggested Videos