Looking for some fun, inexpensive, and creative DIY Christmas gifts? Continue reading and enjoy browsing this list, and hopefully something will ignite your creativity and find a special gift for your loved ones this Christmas season.
RELATED: 24 Stunning Homemade Christmas Ornaments You Can DIY On A Budget
32 DIY Christmas Gifts for Everyone in Your List
DIY Christmas Gifts For Everyone To Be Merry
Get your craft on this holiday and skip the lines and hassle of going out for gift shopping. Instead, make these DIY Christmas gifts that are sure to please everyone on your list!
Handmade Christmas gifts will not only help save you from long lines and keep your wallet in check, but a DIY Christmas gift can be specially tailored for your loved ones.
Finding the exact gift can sometimes be a frustrating task. You don't only have family and friends to think of, but if you're lucky to be living in a friendly community, you'll also will want to give something special for the neighbors and people next door.
And if you have children, well, that means you'll need to include their most admired teachers. The holiday season is really a difficult time for your wallet, you can't always manage to go out and buy everyone in your list special gifts.
This is where I step in to help you out. I've compiled some of the most fun, creative, and inexpensive DIY Christmas gifts that you can make that won't hurt your bank and also won't consume lots of your time.
What are we waiting for? Let's get crafting!
1. Homemade Lavender Soap with Charcoal and Mint
Homemade soap is easier than you thought! You can experiment with the oil blends, colors, and shapes to your liking or depend on your recipient's preference.
Who does not love the calming aroma of lavender and rejuvenating effect of mint plus the power of charcoal? This homemade lavender soap recipe is just too perfect for the women in your life this Christmas.
2. Homemade Coconut Sugar Scrub
With just these four ingredients you can make a homemade coconut sugar scrub to exfoliate and soften dry skin, and just in the comforts of your own shower. This is something that comes in handy in the winter months when our skin is especially low in moisture.
I definitely would love to receive this as a gift. To make it more special, add a little tag that has the recipe in case your recipient would like to make one as soon as they run out.
3. Goat's Milk Soap Bars
I just love goat's milk soap for its natural scent and skin-softening magic. These goat's milk soap bars may look a little plain, but that just means there's a lot of room to customize and personalize.
4. DIY Bath Bombs
The average price of bath bombs is $6 — who would want to spend that much for so little? These DIY bath bombs will surely give your recipient that amazing bath experience they've been dreaming about, for less!
5. Leather Cable Organizer
If you're up for a DIY challenge, then this leather cable organizer is the project for you. But there's just one problem: you might want to keep it for yourself after making it! Best to make two, so you can gift yourself one!
6. DIY Weighted Blankets
Having some problems sleeping soundly? Try out your sewing skills by making one or two of these DIY weighted blankets.
They're very easy to make and some DIY projects won't even require any sewing. Make a couple for your friends and loved ones who you wish to have sweet dreams at night.
7. Mason Jar Granola Bars
Make this easy homemade granola bars and stash them in pretty mason jars. They may also serve as Christmas gifts, just simply wrap them individually in pretty paper wrappers to give out to friends and neighbors this holiday season.
8. M&M Mason Jar Cookie Recipe
Too tired to bake for the holidays? Give out your ingredients instead in pretty pre-filled mason jars.
This gift idea never gets old and you can make lots of flavors, depending on your recipient's preference.
9. Homemade Lavender Lotion
Treat your loved ones with this luxurious homemade lavender lotion. Lavender is a natural fragrance that is known for its anti-anxiety properties and capacity to promote relaxation.
I, for one, would love to receive this as a gift this Christmas!
Grab those pinecones and start decorating! ???????? https://t.co/DxSRHtSCou pic.twitter.com/D9gVa53lCJ

— Homesteading (@HomesteadingUSA) December 5, 2016
10. Lotion Bars
Lotion bars are super easy to make and can be a perfect way to save money on a cool gift, even if it is just for yourself. Use Christmassy molds to shape your lotion bars or wrap them in colorful paper for a holiday touch.
11. Hot Chocolate
Treat your loved ones with a delicious warm chocolate drink during those cold winter nights by making this ready-to-mix hot chocolate recipe. You won't go wrong with the sweetness and the warmth it brings this holiday season.
12. Play Dough
Play dough isn't really that expensive. However, to keep it safe and non-toxic, you need to be aware how it's made and what it's made of.
It's for the kids after all, and their safety is our top priority. Making it yourself gives you unlimited options to customize it, you can even make it smell good and fragrant.
13. Pet Treats
Because pets are family too, and anyone who has a furry friend would love to have a little something for their pet. Extending your gift-giving to your friend's pet is such a unique idea.
With homemade pet treats, you get to control the ingredients that gives you the assurance of a healthy pet.
14. Homemade Canned Foods
When it comes to food, there's nothing compared to something homemade — you can definitely have a taste of the love that came with it. Why settle for one when you can have 26 canning recipes to choose from?
15. Mermaid Tail Blanket
A fun and easy sewing project to surprise the mermaid lover on your gift-giving list. I'm pretty sure any little girl or even the ones young at heart, will have a pleasant surprise with this mermaid tail blanket.
16. DIY Earring Holder
If you have someone on your list that needs help in keeping her earrings organized — I've got here 10 DIY earring holder ideas for you to choose from. It's all easy to make, practical, and decorative.
RELATED: 21 Super Cool DIY Christmas Gifts For Teens
17. Homemade Beeswax Candles
Not only is pure beeswax a beautiful golden color, it also has a fresh natural scent and provides a cleansing effect to the air in your home. Give these beeswax candles to a special loved one who enjoys both its natural color and smell.
18. Copper-Rimmed Shot Glass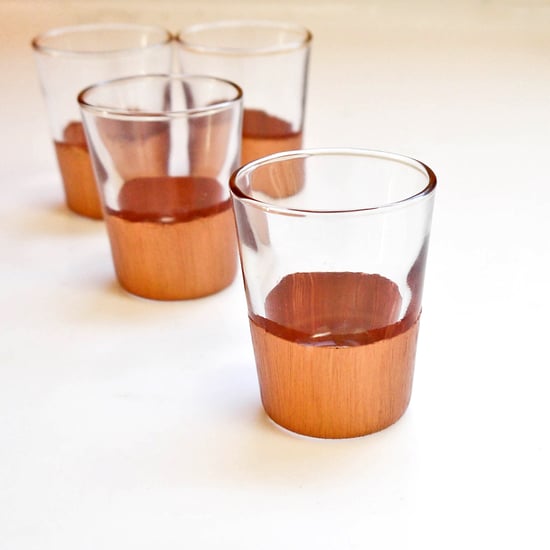 This copper-rimmed shot glass is a budget-friendly way to upgrade a normal-looking shot glass. The holidays are a perfect excuse to get drunk anyway.
19. Cozy Slippers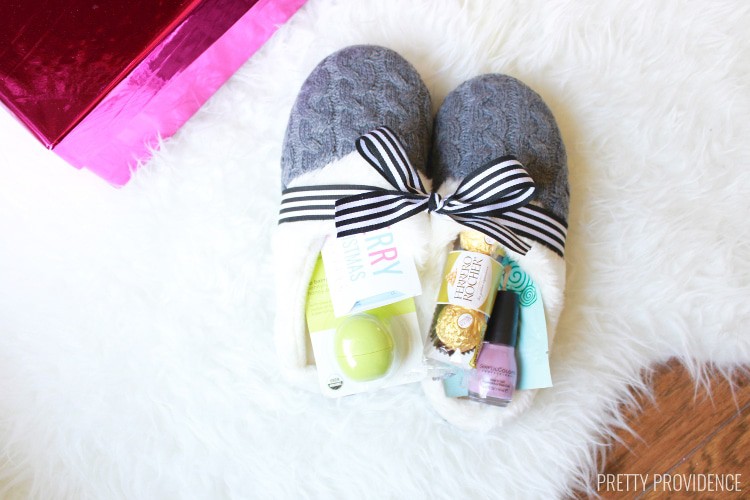 This cozy slippers gift idea is ingenious! Decorate a pair with little trinkets or necessities you know your recipient will enjoy.
20. Geode Ring
Can't afford to buy a ring? This amazingly beautiful geode ring is the perfect alternative to expensive jewelry store rings without sacrificing the look.
You can make one or two for the fashionistas on your list.
21. Mini Domed Cake Stand
It's so quick and easy to make, that all your cake-making friends can have one of these. I got plenty of friends who are bakers and I'm so happy I found this DIY for mini dome cake stand that I can't wait to get started with my crafting.
22. Braided Leather-Lace Belt
Do you know how to braid? Then this braided leather-lace belt is for you.
It's a quick and easy project to complete and perfect for the shabby chic women in your list.
These homemade ornaments are too gorgeous not to craft! ✨ https://t.co/ymD6QHYmV4 pic.twitter.com/IcWQxP8jIb

— Homesteading (@HomesteadingUSA) December 3, 2016
23. Stenciled Mason Jar Vases
If you're a mason jar hoarder like me, you might want to let go of some to make these babies. These stenciled mason jar vases only require a mason jar, spray paint, shipping labels, a knife or a pair of scissors, and of course, your creativity to spruce it up.
24. Shark Hooded Towel
What's not to love with this shark hooded towel? I can't think of anything.
This is one of the super cool DIY Christmas gifts for kids, and I'm definitely going to be making this for my grandkids.
25. DIY Marble Dipped Mug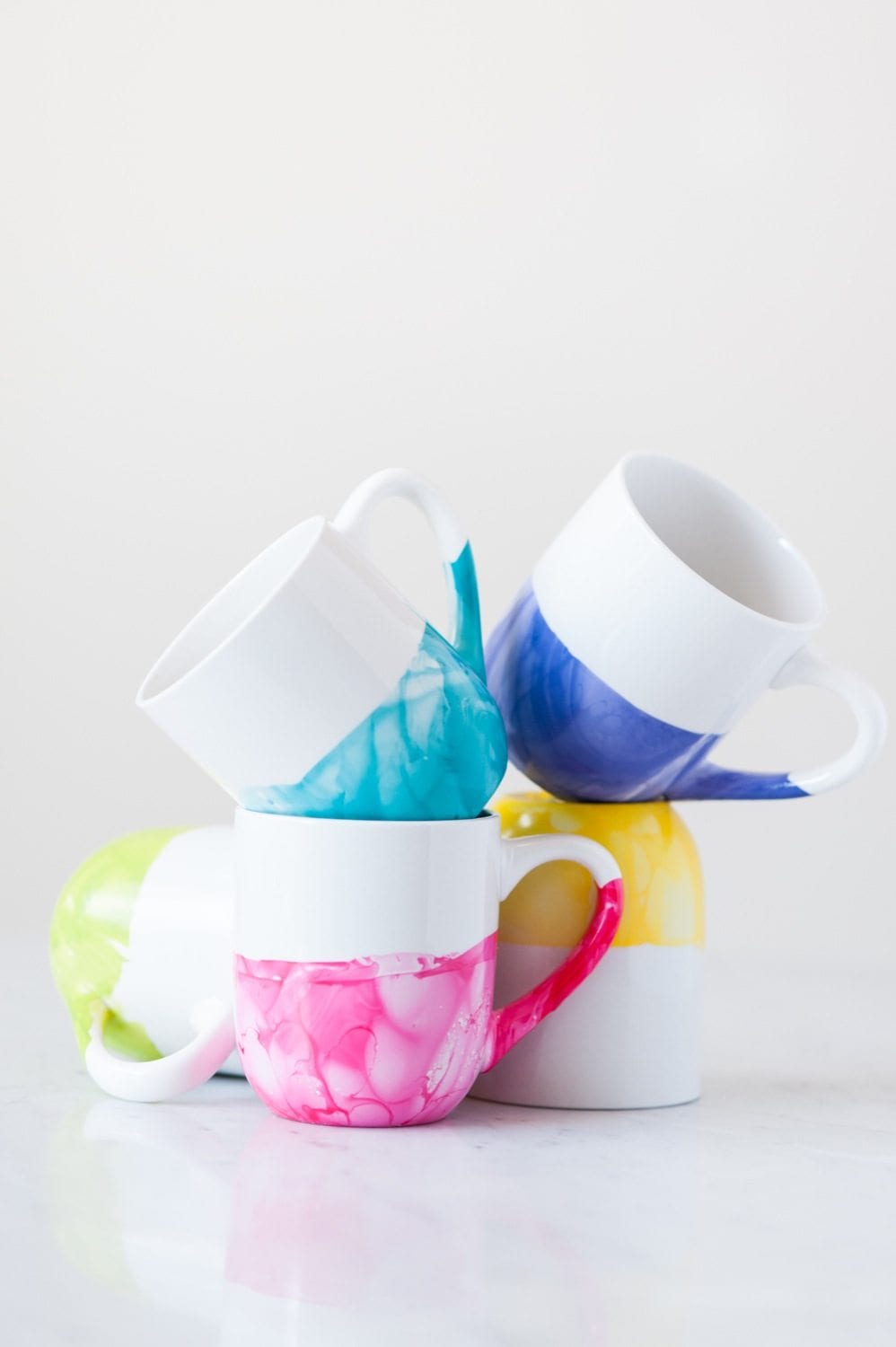 Your friends will require something to put that hot chocolate in, right? This amazingly beautiful DIY marble dipped mug is the perfect answer.
Every time they take a sip, they'll remember you! What a splendid approach to spruce up a boring white glass!
26. DIY Photo Tile Coasters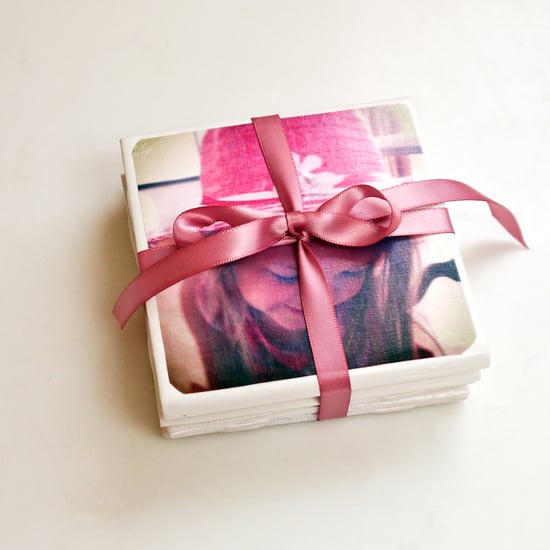 Personalized gifts are always a sure hit. These DIY photo tile coasters are super cute!
With the right photos, these coasters are going to make the grandest DIY Christmas gifts ever!
27. Roll-Up Tool Organizer
In my opinion, every man who drives should have this roll-up tool organizer handy. You can choose to give him this DIY roll-up organizer with or without the tools.
28. Mason Jar Cocktail Gifts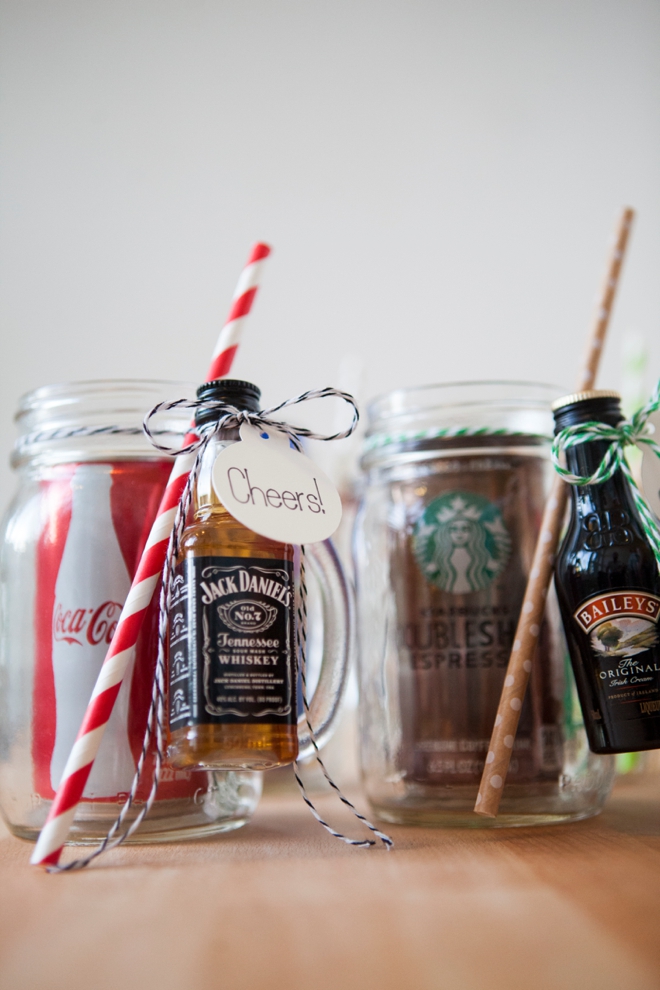 Bare in mind that this mason jar cocktail is for adults only! If you have someone on your list who needs more than a hot chocolate to keep the cold at bay, then this is the perfect gift for them.
29. DIY Market Bags
For those who enjoys market walks, no one can beat these beautiful DIY market bags. They'll be very much appreciated by someone who needs a perfect size bag to carry it all.
30. Fuzzy Fluff Bears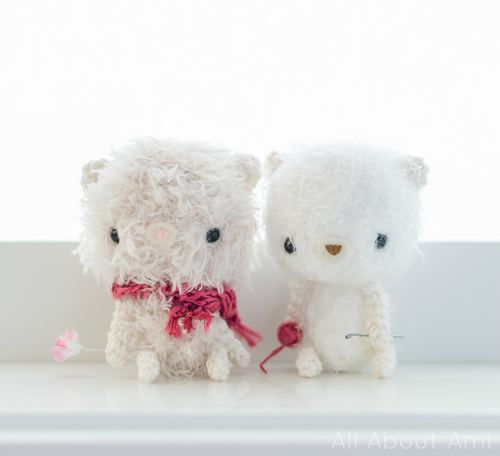 These charming little fuzzy fluff bears are made using eyelash yarn, so they're super soft and fluffy. They're more lovable and amusing to make in pairs so they can have a pal.
You can give them exceptional accessories as well, to make them one of kind.
31. Reindeer Hooded Towel
A brilliant gift for a child's first Christmas, and is simply shouting for a photograph that will produce a lot of likes. Follow the easy tutorial and what remains is simply a question of the exact towel pieces and textures to take care of business.
32. Gold Leaf Paper Mache Bowls
These gold leaf bowls look so beautiful you might just want them for display and not to use it as a place to store small trinkets or auto keys. They are very simple to make and you need not fret when committing a couple of errors until you get it right.
Need more DIY Christmas gift ideas? Check out this video from Quincie and Candice:
So, there you have it, crafters! Your choice of 32 fun, easy, and inexpensive DIY Christmas gift for everyone on your list!
Remember to make gift-giving special! It doesn't need to be huge and expensive, it's more about the thought you put into the gift that will surely make someone's day.
Happy Holidays!
Did you enjoy my list of DIY Christmas gifts? Which one is your favorite? I'm excited to know! Share it with us in the comments section below.
Follow me on Instagram, Twitter, Pinterest, and Facebook!
UP NEXT:
Editor's Note: This post was originally published on December 9, 2016, and has been updated for quality and relevancy.