These homemade soap recipes are sure to convince you that you can make your own soap with basic ingredients available at home. Check out all the recipes here and get inspired. Who knows what more you can make out of your homemade soap–like extra cash!
Homemade Soap Making Recipes On A Budget
I've always loved making my own home products. It's a practice I acquired ever since I started homesteading. Not only does it save me money, but it also gives me peace of mind that there are no harmful chemicals in the products I use on my body. If you haven't tried making your own soap, it's time that you do! You can easily customize it to your needs and preference. In case you're not really sure where to start, here are 49 different ways you can make your own soap.
1. Creamy Oatmeal No Lye Soap Recipe
Amazingly, oatmeal isn't only good for your tummy, it's great for your skin too!
2. Easy Basic Beginner Soap Recipe
Try this easy homemade soap recipe to get started. Pretty soon you'll want to make more!
3. Homemade Activated Charcoal Soap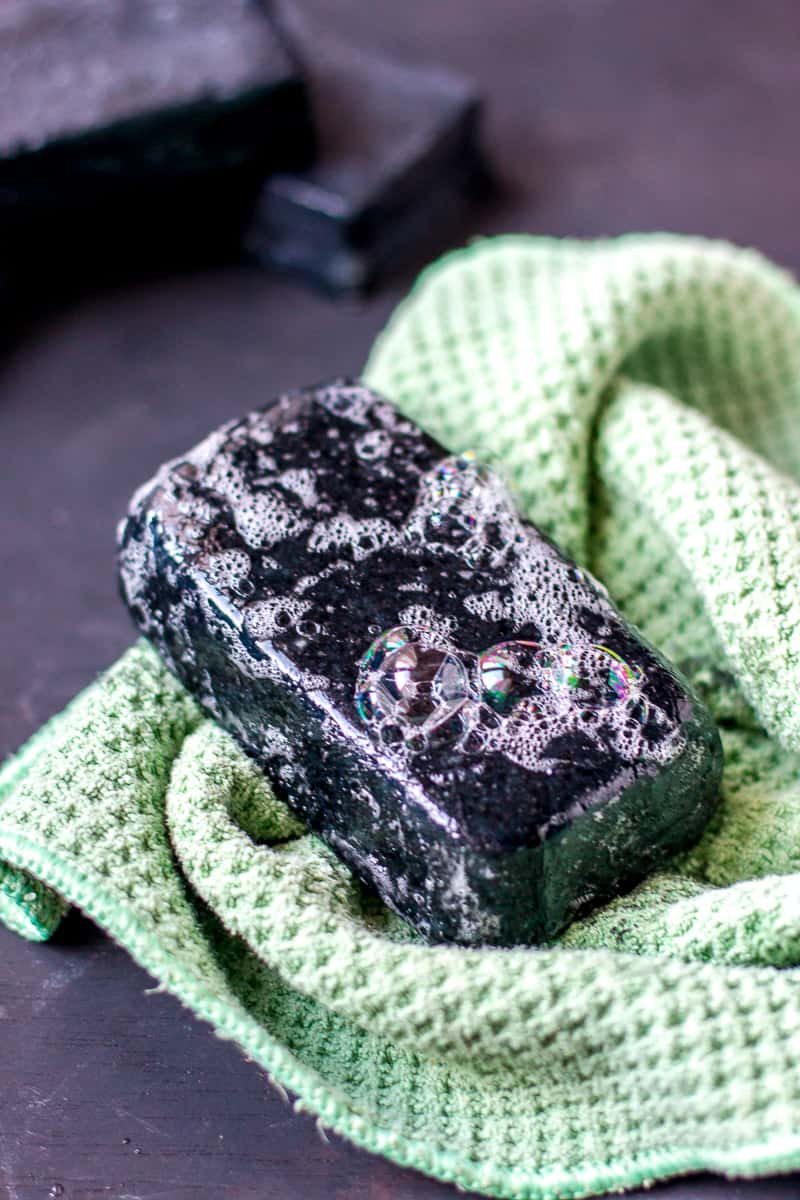 Commercial exfoliating soap can be harsh, so why not make your own just to be safe?
4. Easy Pumpkin Spice Soap Recipe
Now you know you can also make a pumpkin soap recipe, and not just pumpkin pies and other pumpkin recipes!
5. Homemade Lavender Oatmeal Soap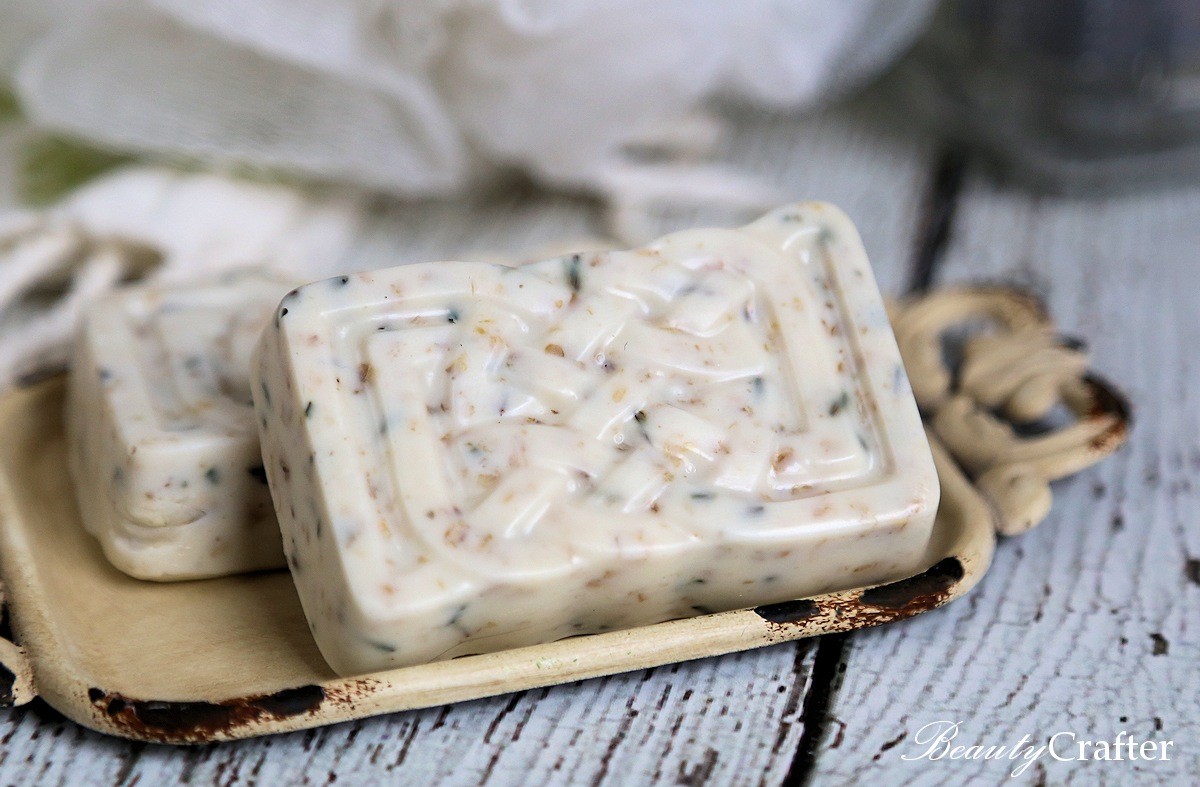 This is why we grow lavender in our homestead! Besides the calming lavender, exfoliating oatmeal makes this essential homemade soap.
6. Homemade Honey Almond Oatmeal Soap Bars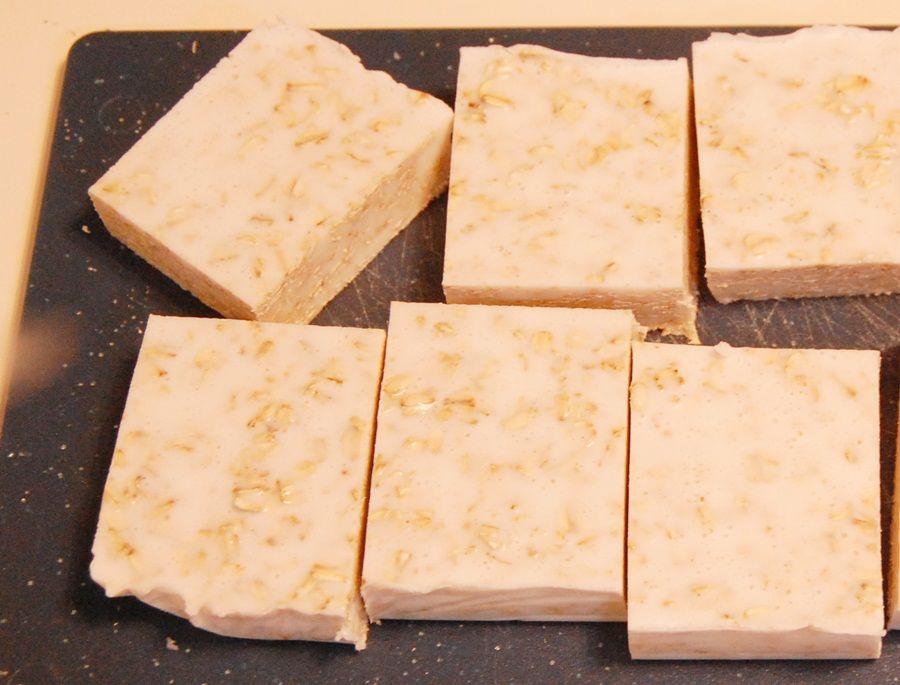 Keeping bees in your homestead becomes handy in this case. Honey can be costly in the market, but with your own supply, making this soap is sweet!
7. DIY Coffee Bean Soap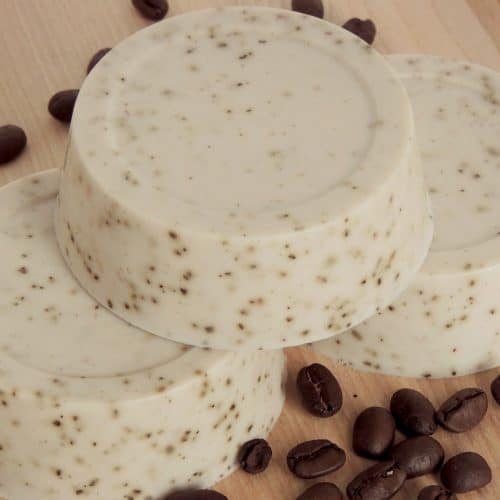 Evidently, coffee can also energize the skin, so for you coffee-lovers out there, you'll definitely dig this recipe!
8. Honey Oatmeal Homemade Soap
It's high time you start beekeeping in the backyard for this easy homemade soap recipe you can make at a minimal cost!
9. Cranberry Vanilla Shea Butter Soap Recipe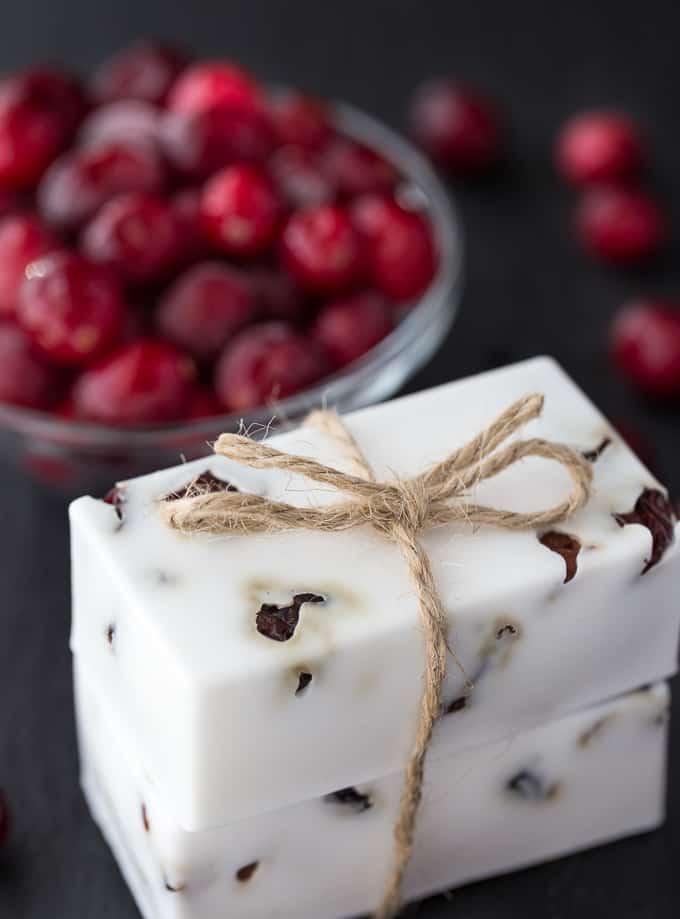 You can now look forward to harvesting more cranberries. Besides your favorite cranberry recipes, this cranberry soap definitely looks promising.
10. Homemade Citrus Summer Punch Swirl Soap
Isn't this homemade soap looking lovely and delightful? This should be next in line for me to try my hands at.
11. DIY Milk and Honey Soap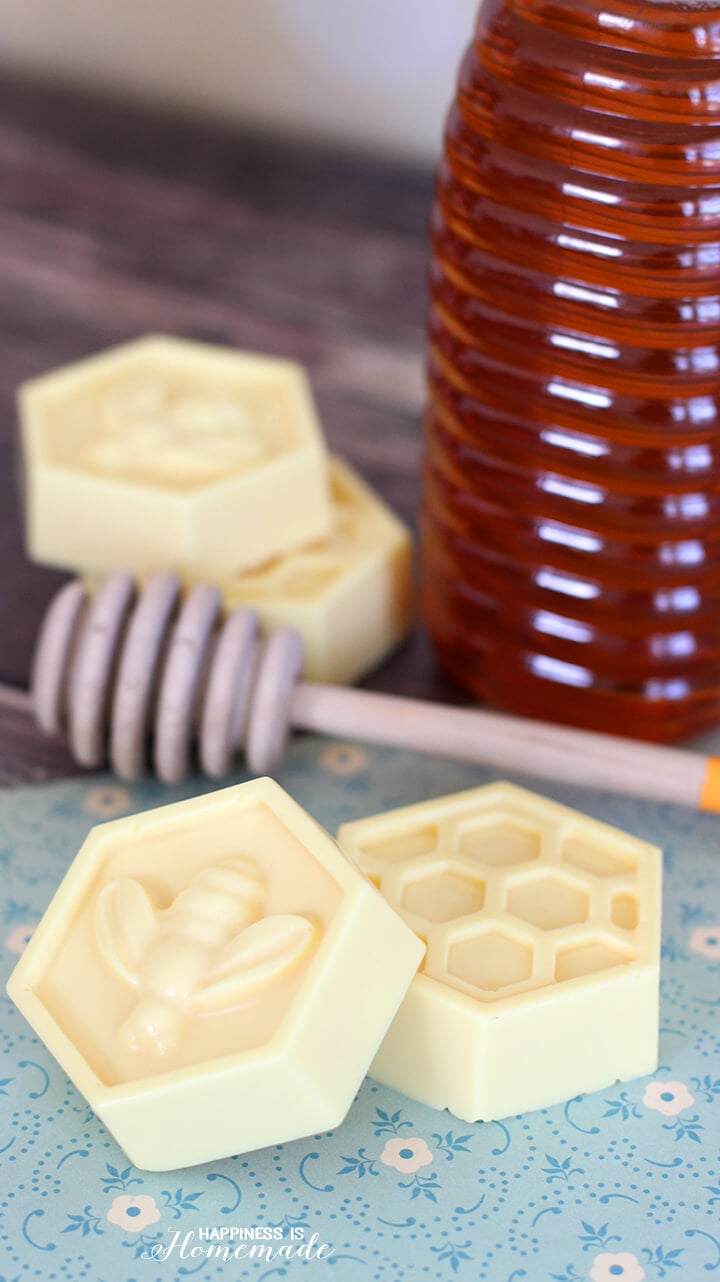 Easily two of my favorite flavors and ingredients. A milk and honey homemade soap? Definitely!
12. Homemade Coconut Shea Butter Soap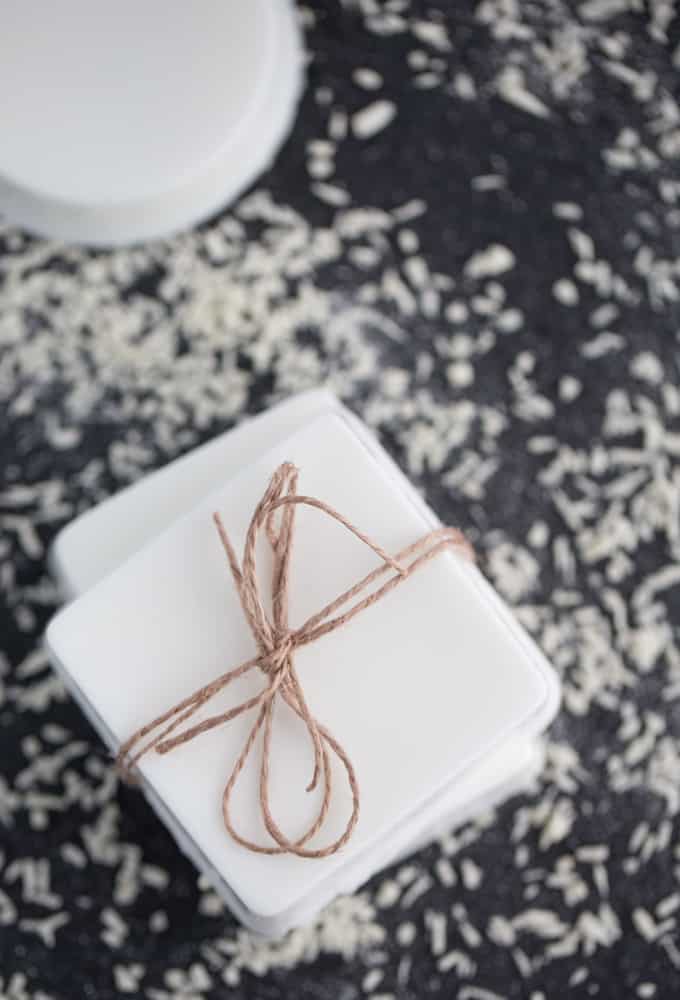 Two of the most skin-soothing ingredients, coconut and shea butter will surely give you a relaxing bath.
13. 10-Minute Apple Pie Soap Recipe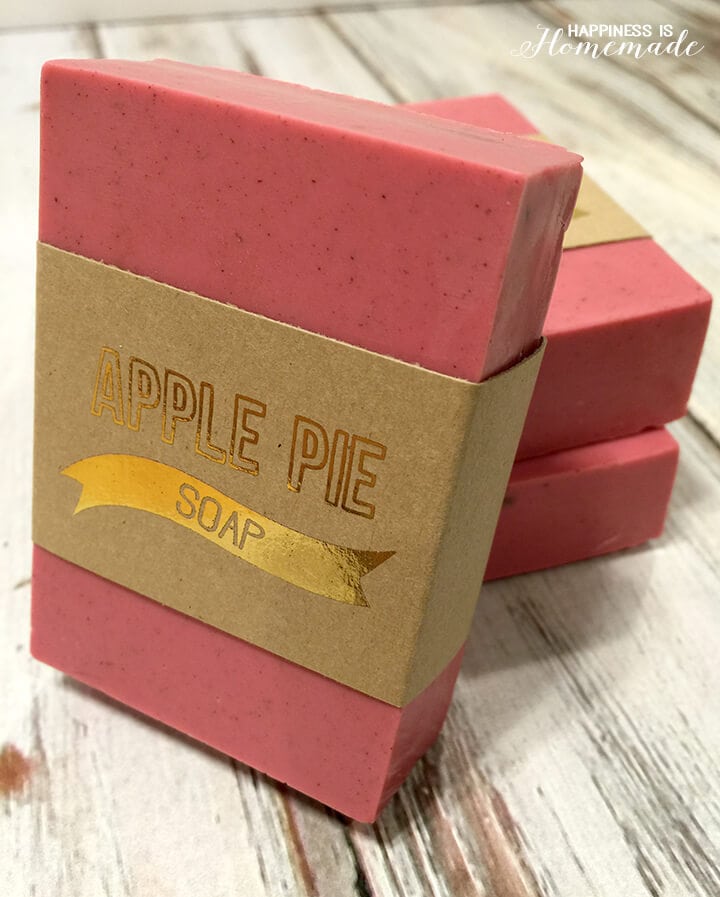 Got a hoard of harvest from your homegrown apples? Now you know what to make with it!
14. Homemade Lavender Lemon Soap
You'll be even more proud with lavender and lemon growing in your yard. This is why we homesteaders always keep a garden.
15. Homemade Lime And Cilantro Soap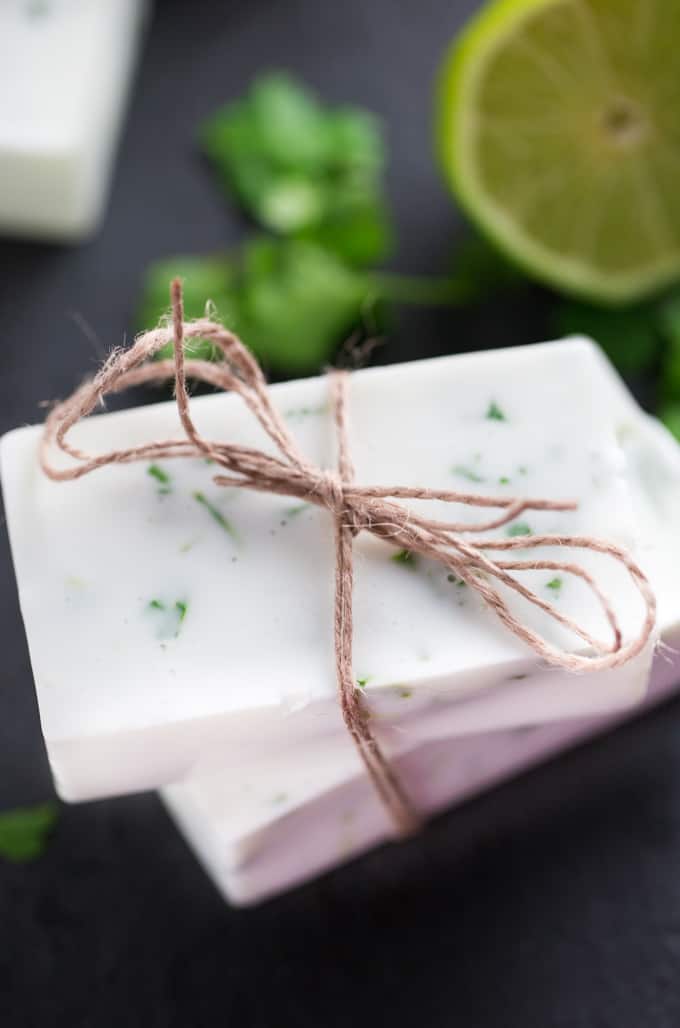 Luckily, growing cilantro is easy, so you can also easily make this homemade soap recipe.
16. 10-Minute Coffee And Milk Exfoliating Soap Recipe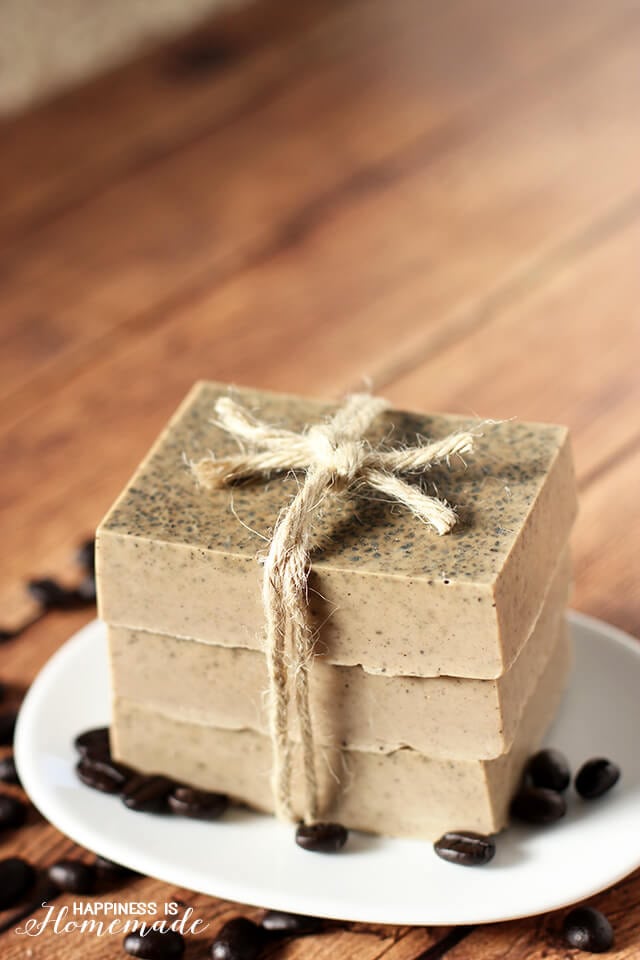 Just like your morning cup, your homemade coffee soap sure could use some milk too.
17. Homemade Goats Milk Soap
This is where raising goat in your farm will come very handy. Goat's milk is a great skin smoother!
18. Lavender Goat Milk Soap Recipe
Goat milk's moisturizing benefits and lavender's calming effects certainly make this homemade soap interesting.
19. Peaches And Cream Homemade Soap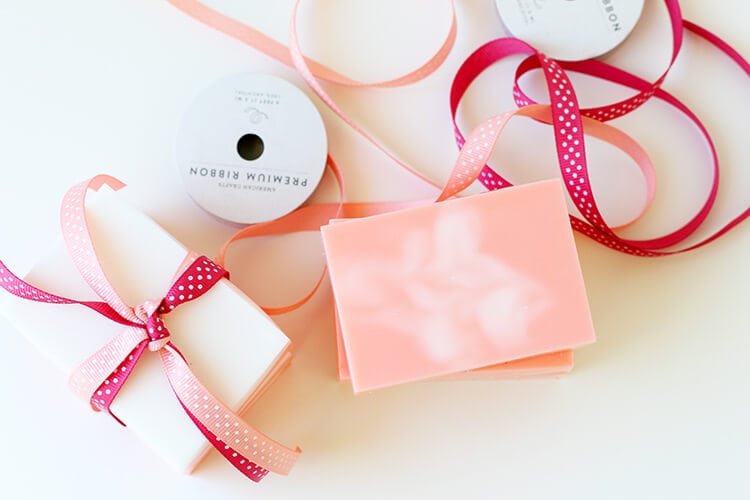 Fortunately, I've got peaches growing in the backyard. That extra harvest should come in handy–I can already smell it!
20. Homemade Exfoliating Loofah Soap
If you're fortunate to have loofah cucumber growing in your homestead, this should be an exciting project.
21. Homemade Avocado Soap Recipe
Got avocados growing on your homestead? You'll definitely be making more than just avocado appetizers at home.
22. Spiced Apple Goat's Milk Soap Recipe
Give your goat's milk soap a twist by adding energizing and essential ingredients like spices.
23. DIY Vanilla Coffee Soap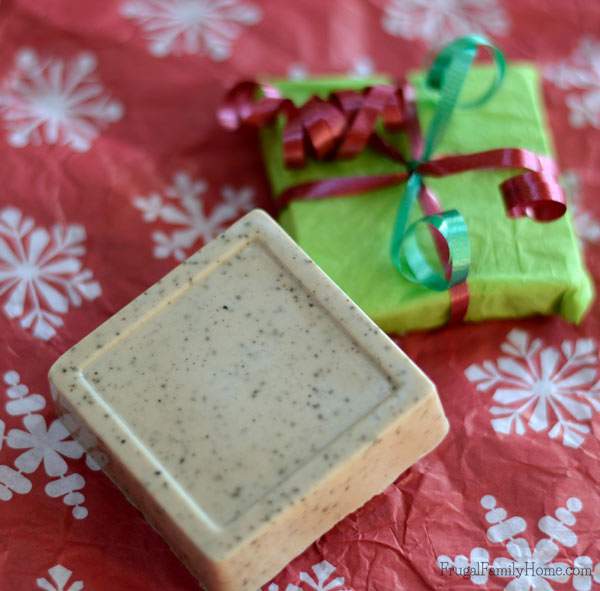 Vanilla's calming scent and the energizing effects of coffee will have you loving this homemade soap recipe.
24. Homemade Vanilla Latte Soap
Fortunately, what you need for this recipe could be available at home now or available at a minimal cost.
25. Simple DIY Citrus Soap
Next time, make sure to keep citrus peelings for this low-cost soap recipe.
26. Homemade Pumpkin Soap
Prepare your pumpkin patch, not just for Halloween. Make sure to take this soap recipe after carving a Jack O'!
27. Homemade Lavender Soap Recipe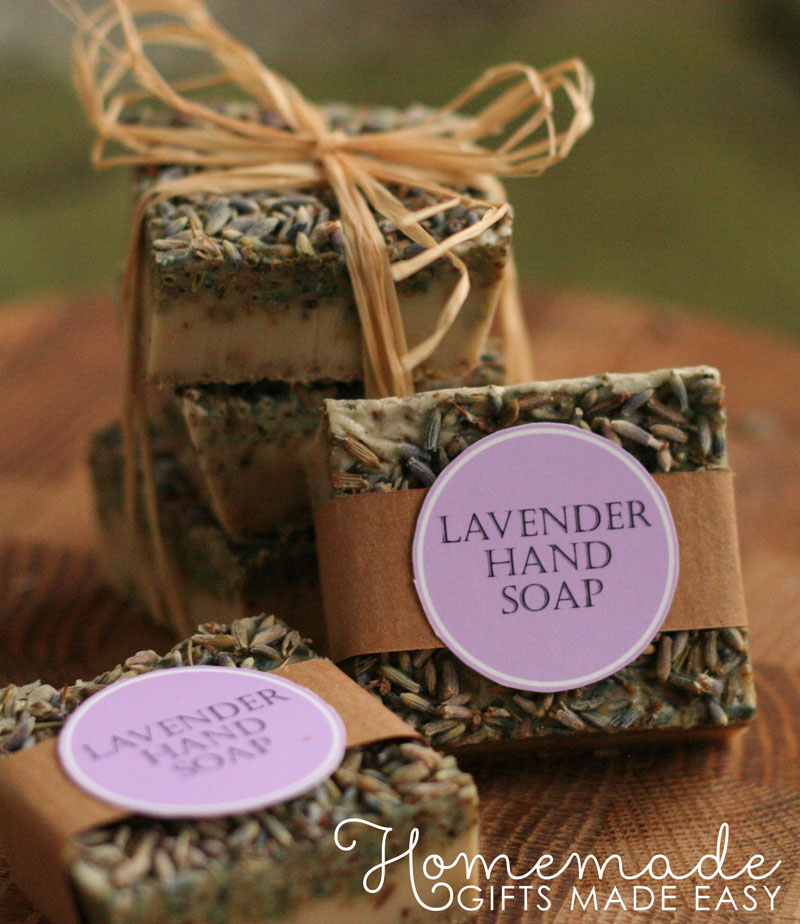 Make sure to make this homemade lavender lotion too and pair it up with this homemade lavender soap recipe.
Here's an easy infographic to follow next time you to need to make your own soap. Click to see the whole thing! https://t.co/k80reKYHlV

— DIY Ready (@DIYReady) May 9, 2016
28. Chai Latte Homemade Soap
Now you know you can also make soap out of your favorite drink!
29. Herbs And Citrus Soap Recipe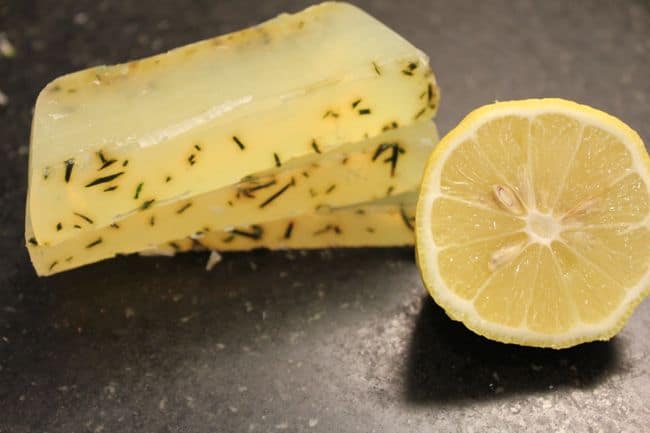 This is why we keep a herb garden, not just to spice up our food but the homemade soap too.
30. Peppermint Mocha Soap Recipe
Watch out when putting them up on display in the kitchen–someone just might try to eat them!
31. Homemade Pure And Mild Castile Soap
Get back to your roots and try this classic homemade soap recipe!
32. Homemade No Lye Herbal Soap
What's lovely about this soap is that I'll be able to mix in dried herbs for a more interesting look.
33. Kitchen Coffee Spice Bar Soap Recipe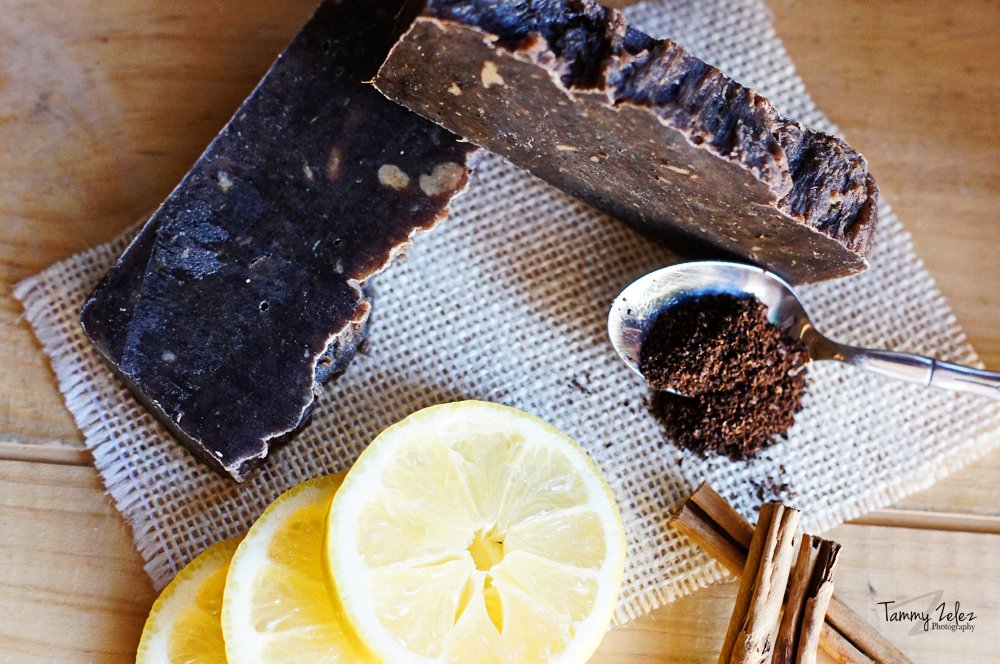 Besides composting, coffee grounds also make an effective ingredient for homemade soap.
34. Honey And Dandelion Soap Recipe
Never underestimate dandelions–add this homemade recipe to the list of uses for this humble plant.
35. Homemade Cafe Soap Recipe
Another homemade coffee soap recipe even non-coffee lovers should try.
36. Natural Lemongrass And Neem Oil Soap Recipe
It's a good thing lemongrass grows quite easily. Get an energizing bath with this homemade soap.
37. Coconut Lime Soap Recipe
Coconut's vitamin E and lime's vitamin C should help you maintain healthy skin, especially in the summer!
38. Almond Oatmeal Goat's Milk Soap Recipe
It's not just breakfast food–almond and oats make your skin glow, too
39. Creamy Orange Cold Process Soap Recipe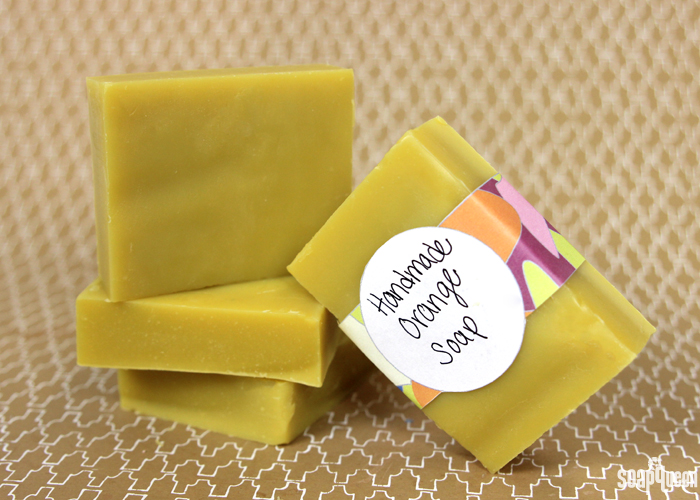 Feel the Florida sunshine in your body with this homemade orange soap!
40. Homemade Rosemary-Citrus Goat's Milk Soap
Homegrown goat's milk and some rosemary bushes will help you make this one easily!
41. Homemade Calendula Soap Recipe
Talking about the wonderful benefits of growing marigold, here's one more!
42. Coconut Oil Soap Recipe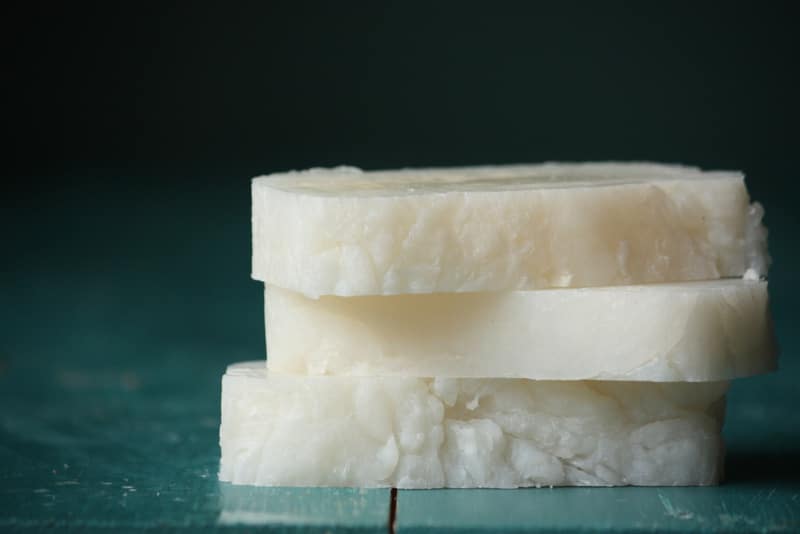 Leave a lovely long-lasting scent on your skin in this homemade coconut oil soap recipe.
43. Beach Side Melt And Pour Soap
Cakes aren't the only ones with layers. You soap cake can have interesting layers too!
44. Homemade Rosemary Mint Soap
Two of my favorite herbs definitely made me go for this homemade soap recipe.
45. Homemade Peppermint Soap
Add a holiday look to your homemade soap and you'll have hand-made gifts ready to give away too!
46. Winter Forest Soap Recipe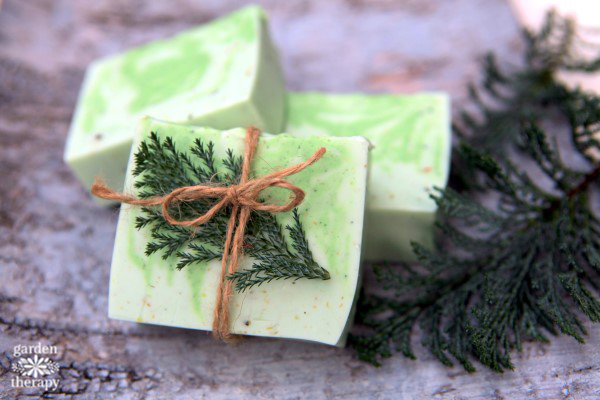 I love the smell of fresh pine whether it's winter or not, so I'm certainly digging this one.
47. Avocado – Coconut Milk Soap
Again, this is why we should grow avocados!
48. Cold Process Cucumber Soap Recipe
Cucumber grows fast and you'll probably have more than you can handle, so this recipe could come in handy.
49. Grapefruit Lavender Soap And Coconut Mint Soap
Don't you love the look of this homemade soap? I sure do!
Excited to get started? This easy homemade soap recipe for beginners will help you:
There you go, practical homesteaders! Homemade soap recipes that are all easy on the pocket. What's even best is, you know what goes into your homemade soap.
What is your favorite homemade soap recipe? Let us know in the comments below!
Talking about smelling good and fresh, check out these stinky home remedies to rid your home of the stink!
 
Follow us on Instagram, Twitter, Pinterest, and Facebook!
This post was originally published in May 2016 and has been updated for quality and relevancy.