Go all-natural with DIY household products you can whip up in your own kitchen! Save money and keep away from harmful chemicals with these easy homemade products.
Cleaning With DIY Household Products
Using natural recipes to make non-toxic DIY household products means two things: you're saving money and you're saving the environment. Sound good to you? Here is our compilation of easy DIY household products to get you started!
1. Homemade Hair Conditioner
Mix 1 can of coconut milk with 1 tablespoon of honey, and 1 tablespoon of olive oil. Apply after shampooing, and let sit for 5 minutes before rinsing it out to give your dry hair a naturally replenished look and feel.
2. Homemade Natural Deodorant
Mix 1/2 cup coconut oil with 1/8 -1/4 teaspoon essential oil (like lavender or lemongrass). Add 1/4 cup cornstarch and 1/4 cup baking soda and mix until smooth. Transfer in a jar.
3. Homemade Minty-Fresh Mouthwash
To give your mouth that minty fresh feel without all the chemicals, try this quick solution! All you need is a little aloe vera juice, water, witch hazel, baking soda, and peppermint essential oil. Follow easy directions here.
4. Homemade Moisturizing Body Wash
Make your own all-natural moisturizing body wash. See full instructions here.
5. Homemade Hair Shampoo
Give your hair a clean feel without stripping it of all its natural oils. Combine 1/4 cup coconut milk, 1/3 cup Liquid Castille Soap, 1/2 of a teaspoon Vitamin E oil, and 20 drops of Essential Oils of choice. Shake well to mix.
6. Homemade Organic Bubble Bath
Pamper yourself after a long day with a soak in this easy-to-make bubble bath! In a clean jar, mix together 1 cup of clear, unscented dish soap or castille soap, 2/3 cup liquid glycerin, 1/4 cup water, and 2–3 drops essential oil of choice. Shake well.
7. Homemade Shaving Cream for Sensitive Skin
Learn how to make an easy, moisturizing DIY shaving cream here. It works great for sensitive skin, too!
Repair your dry skin with this all-natural homemade lotion recipe. Prepare pure aloe vera gel, beeswax and a couple of oils. Read step-by-step procedure here.
9. Homemade Natural Laundry Detergent
At only 30 cents a load, this DIY liquid laundry detergent can save you money big time! Learn how to whip one up here.
10. Best Homemade Stain Remover
Mix 1 part Dawn dish washing liquid with 2 parts hydrogen peroxide and shake well. Voila! You have the best homemade stain remover.
11. Homemade Sudsy Dish Soap
Save money and save the Earth by following this simple homemade dish wash soap recipe.
12. Homemade Streak-Free Glass Cleaner
Get your windows and mirrors squeaky clean with this easy formula: 1/2 cup vinegar + 1/2 cup water. Pour into spray bottle and clean dirt away!
13. Homemade Toilet Cleaner for a Squeaky Clean Bowl
Mix 1/2 cup baking soda, 1/2 cup white vinegar and a drop or two of natural phosphate-free dish soap. Pour directly into the toilet and scrub away.
14. Homemade Citrusy Wood Polish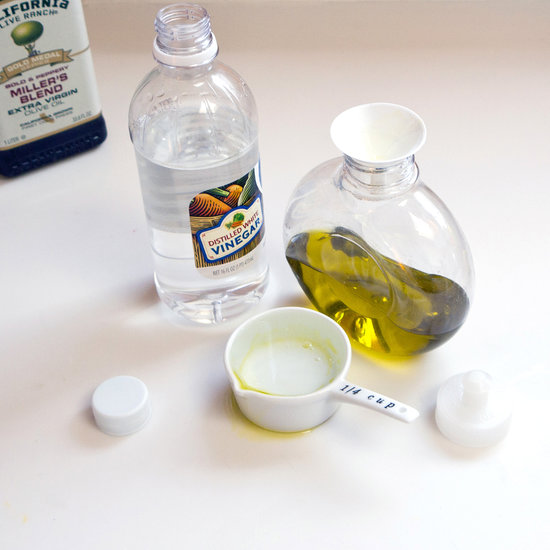 Combine the following in a small bottle: 3/4 cup olive oil, 1/4 cup distilled white vinegar and 1 teaspoon lemon juice. Shake well. Apply a small amount into a soft cloth and wipe furniture gently.
15. Homemade Naturally-Scented Fabric Softener
Stir in 20-30 drops of your favorite essential oil into 2 cups of Epsom salt or course sea salt. Add baking soda and store finished product in a container with a tightly fitting lid.
16. Homemade Minty Toothpaste
Do away with glycerin and fluoride from conventional toothpastes. Make your own all-natural toothpaste by following the instructions here.
Making your furry best friend a homemade shampoo is as easy as 1-2-3. Pour all the ingredients listed here into a clean container, mix well and start washing 'Bingo'!
18. Homemade Chemical-Free Bug Repellent
Avoid the harmful chemical ingredients of conventional supermarket insect repellents and use natural repelling plants instead. Get full instructions here.
19. Homemade All Purpose Cleaner and Deodorizer
Mix 4 tablespoons baking soda with 1 quart warm water. Great for cleaning kitchen counters, appliances and refrigerators.
20. Homemade Disinfectant Spray
Keep your family safe from harmful bacteria by following these simple steps to making an inexpensive yet effective disinfectant. Add 50 to 100 drops of rosemary to 10 oz. of water. Mix in bottle and shake well before each use.
With these three key ingredients you can clean just about anything. Details here.
These essential oils will have your air smelling fresh. Click here for 14 recipe ideas.
Thieves oil does the body good. This is an essential ingredient for any homestead, click here to see all the ways thieves oil can help you.
Goat Milk makes the creamiest soap around. Check out these recipe ideas!
Learn to wash your clothes by hand – here. You can do this to save money as well as put your homemade laundry detergent to good use.
If you've never used apple cider vinegar on, in, or around your homestead, you are seriously missing out. This natural healing agent is great for your home and for your body! Keep reading for details.
28. Treat a Toothache With Homemade Products
Don't let a toothache trouble you again, check out these 21 Home Remedies For a Toothache.
29. Make Lye Free Soap (Recycled Soap Project)
Save money and recycle your old soaps into new ones. Check out this Soap Recipe.
These baby products are wonderful if you want to run a natural homestead on a baby budget. Details here.
These honey ideas will make your homestead nicer, and your skin smoother. If you want to make your own honey, check out these beekeeping tips!
Which DIY household products have you used on your homestead? We want to know! Tell us in the comments!
Follow us on Instagram, twitter, pinterest, and facebook!
This post was originally published in February 2016 and has been updated for quality and relevancy.