Homemade baby products are way safer and a lot more inexpensive than their commercial alternatives. If you're expecting a baby or know someone who is, I'm sure you'll love these 10 DIY ideas!
Top 10 Budget-Friendly Homemade Baby Products
I've got some awesome homemade natural baby products for you. This list includes coconut oil for babies, rash prevention, and DIY diaper deodorizer. You'll LOVE saving money on baby products by making your own – and you'll LOVE the results! Start saving money by making these yourself, you and your baby can thank me later!
1. Homemade Herbal Baby Powder without Cornstarch Or Arrowroot
Protect your baby's sensitive skin from harsh chemicals or fragrances with this easy homemade recipe. It's all natural, non-toxic, and has some soothing and healing qualities from plantain leaf and the other easy to find ingredients of this recipe. Plus, it's super easy to make! It's practically just grinding, sifting, and mixing.
2. Homemade Soothing Baby Oil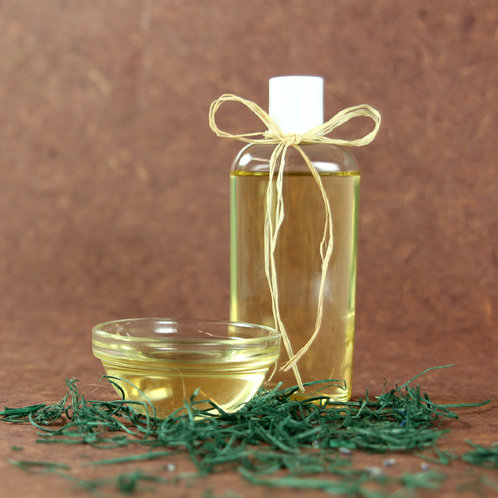 Most commercial baby oil products are petroleum-based and packed with artificial fragrances! You don't really want that on your baby. Use natural oils that are safe on your baby's delicate skin. Create your own homemade soothing baby oil with this all natural recipe that has sunflower oil, avocado oil, rice bran oil, and oat extract. All safe for your baby's sensitive skin.
3. Homemade Moisturizing Baby Shampoo and Body Wash
You'll need Dr. Bronner's Castile Soap, 2 tablespoons oil of your choice, and 1 tablespoon of pure organic aloe vera gel or Vitamin E oil for added moisture to whip up this homemade recipe. You can also add your favorite essential oil, such as lavender for its calming effect. However, if you choose to add essential oil better use a glass container for storage because plastic will break down eventually. Also, consult your doctor first, because not all essential oils are safe for infants and toddlers.
4. Homemade Diaper Rash Cream
Treating baby's diaper rash can be a real pain, not to mention expensive. But the good thing about homemade diaper rash cream is it can provide your baby the highest quality of skin care from safe ingredients perfect for soothing your baby's sensitive skin. Check out Mommypotamus, as she has 5 all natural and super easy recipes of diaper rash cream and powder, without any unknown chemicals that may harm your baby's skin.
5. Homemade Organic Teething Cream
Soothe your baby's sore gums with this organic, totally edible teething cream. You'll need 1/4 cup coconut oil, 1/4 cup cocoa butter and 12 drops clove essential oil. I assure you, you can easily whip this in no time and just simply massage a tiny amount onto your baby's gums. This amazing recipe is not just for babies, it will also work on adults with toothaches.
6. Homemade Coconut Oil Baby Lotion
When my children were just babies, whenever they suffered from dry skin, all I had to do is apply a generous amount of raw coconut oil on the affected area. Coconut oil is nothing but amazing! It is antifungal, antibacterial, anti inflammatory, and is very good in moisturizing, too. Couldn't be easier!
7. Homemade Natural Baby Wipes
Natural, homemade baby wipes are easy, safe, and frugal! To make your own wipes, using non-toxic ingredients simply mix together 4 cups water, 1 tablespoon almond oil, 2 drops tea tree oil, 2 tablespoons castile soap, and 5 drops lavender oil. Then, pour your mixture onto a pile of clean wash cloths and store them in a container with a lid.
8. Homemade Salve for Nursing Mothers
I thoroughly remember this amazing recipe! It was a lifesaver when my first child was born. My nipples became really sore and cracked and I just went to my kitchen for the remedy. Simply combine 1 part coconut oil and roughly 2 parts shea butter or mango butter in a glass jar or pitcher. Set in a pan half filled with water, until melted together, then pour into containers.
9. Homemade Oatmeal Baby Bath
Whirl 1 cup of oats in a blender or food processor until they are reduced to powder. Sprinkle powder into bath water to give your baby a fresh bath with oatmeal goodness. Oatmeal is very good even for the most sensitive skin. Its anti-inflammatory qualities help relieve redness and irritation.
10. Homemade Diaper Pail Deodorizer
Mix 1 cup of white vinegar with two gallons of water. Fill diaper pail and rinse after 30 minutes to neutralize the odors and keep your house smelling good always. Perfect for your growing baby!
Babies are totally adorable and nothing compares to them! Let us have some fun with this funny baby video from funnyplox:
Making your own homemade baby products is ideal in all aspects. You get to save money, and most importantly, you are in control of what exactly touches your baby's body. However, be careful with storage and always label it with dates because just like any other natural product, homemade baby products has its own shelf life. When the product starts to have a strange odor, discontinue usage and make a new one. I hope these recipes will find its way into your home and don't forget to share them with your friends, especially to those who are expecting a baby.
What kind of homemade baby products do you use on your own homestead? Share with us in the comments section below!
Up Next: Essential Oils For Pregnancy
Follow us on Facebook, Instagram, Pinterest, and Twitter!
Editor's Note – This post was originally published on January 2016 and has been updated for quality and relevancy.