Every homesteader worth his salt knows all about self-sustaining homes and dream of totally living off the grid. I might have been a skeptic once upon a time, but finally living off the grid afforded with a freedom I never thought possible. If that didn't inspire you, I'm sure these ideas, guides, and inspirations for self-sustaining homes will. If you're on your way to self-sufficiency, include these ideas, inspirations, and guide to your goal of living in self-sustaining homes!
Self-Sustaining Homes: Tips, Ideas, And Inspirations
1. Earthship Self-Sustaining Off the Grid Home
Self-sustaining homes are a hot topic in discussions among skeptics and optimists alike. But I wondered how many people are actually into it. Sure, the possibilities of being entirely independent with your food and energy sources are so awe-inspiring. With the low maintenance cost, anyone would want to jump right in.
The idea is to build a home with a unique architectural concept with a purpose. This fully sustainable home may seem all too modern but every curve or tilt has a purpose to it. It might be to catch rainwater or fully receive sunlight, whether to light up the home or power a solar panel.
2. Luxurious Off-Grid Tiny Home
Try a small self-sustaining home or room first before you go all out in living off the grid. This luxurious self-sustaining home has all the amenities and comfort of a larger home. Best of all, you can take this out camping or on the road, as it's set on a trailer with wheels. Now you can save a lot and be comfortable on a cross-country trip.
3. Freedom Cove
While this self-sustaining home looks more like a dreamland than a typical place where people live, people do manage to thrive in this amazing place. You might think this is an overnight undertaking. Living off the grid with the help of nature is a work in progress and a real-life adventure with all the ups and downs. This self-sustaining home manages to grow a floating garden which produces fresh food.
4. Floating Home
A vacation house is probably one of those luxury projects a lot of families would break the bank for, in our quest to continually de-stress and relax. But you can consider innovative and ingenious ways to save money through sustainable homes. Take this luxurious looking floating house or cabin you can customize, complete with amenities and sustainable energy source.
5. $2000 Self-Sustaining Solar Cabin
Yes, you can build a self-sustainable home at an outrageously low cost of $2,000. And it doesn't stop there, with a renewable source of energy you'll be able to cut down on energy expenses in the long run. With self-sustaining tiny homes, you'll be able to cut a sizable amount of money for maintenance.
6. Environment-Friendly Home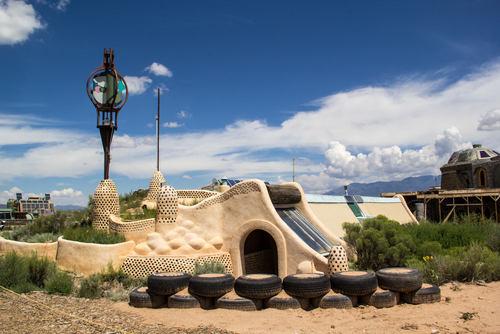 Living in an arid landscape can really leave you racking up a huge bill on fuel, energy, utilities, and maintenance. Understanding your landscape and learning more about self-sustaining homes can help you cut on those expenses. Thicker walls in your structure, for example, helps cool down your home, saving you the expense of air conditioning.
7. Soleta ZeroEnergy One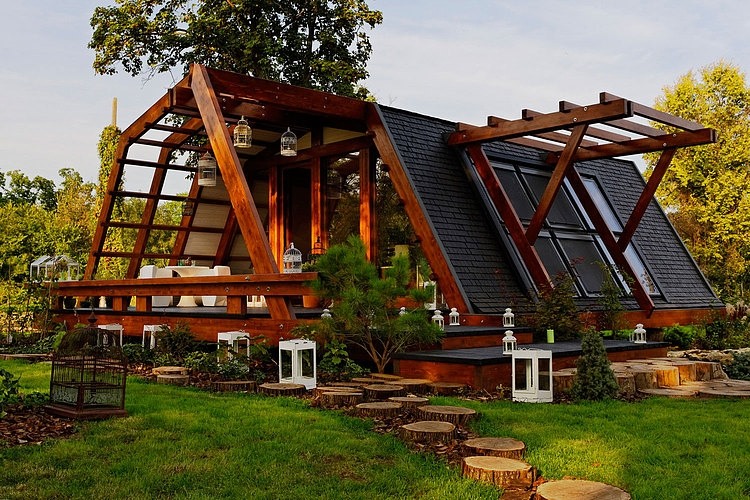 An eco-home from Foundation for Inventics and Sustainable Technologies (FITS). The idea is to build homes from renewable materials and rely on a renewable source of energy for power. A natural ventilation and lighting system is also adapted to this concept and design structure with wide open spaces.
Living mobile can be attractive; you get to bring your home anywhere you go. Find out if it's for you 🚐 #LifeTips https://t.co/tqchuLlzWb

— Homesteading (@HomesteadingUSA) July 17, 2017
8. Tiny Off-Grid Cabin
Other than cutting down on costs and helping the environment in your own little way, being in a peaceful place with a spectacular view inspires us to live off the grid. Now, you don't have to live like a hermit to do this, because you can still enjoy modern amenities in a self-sustainable home such as this.
9. Container-based MEKA Modular Luxury Housing
Container homes are becoming quite popular these days simply for their modular structure and for being low cost. They can be your base structure for creating self-sustainable homes where you can apply renewable energy source and free water source. This modular home inspiration doesn't look anything like container bans with the wood walling.
10. Ecocapsule
Looks like something out of a sci-fi movie, but this tiny camper is, incredibly, quite real. Well, I guess the future is now and you won't escape this innovation given the unique design. Whether you're out camping or on a rooftop in the city, you can minimize your carbon footprint and expense through this self-sustainable home.
11. DIY Self-Sustainable Micro Cabin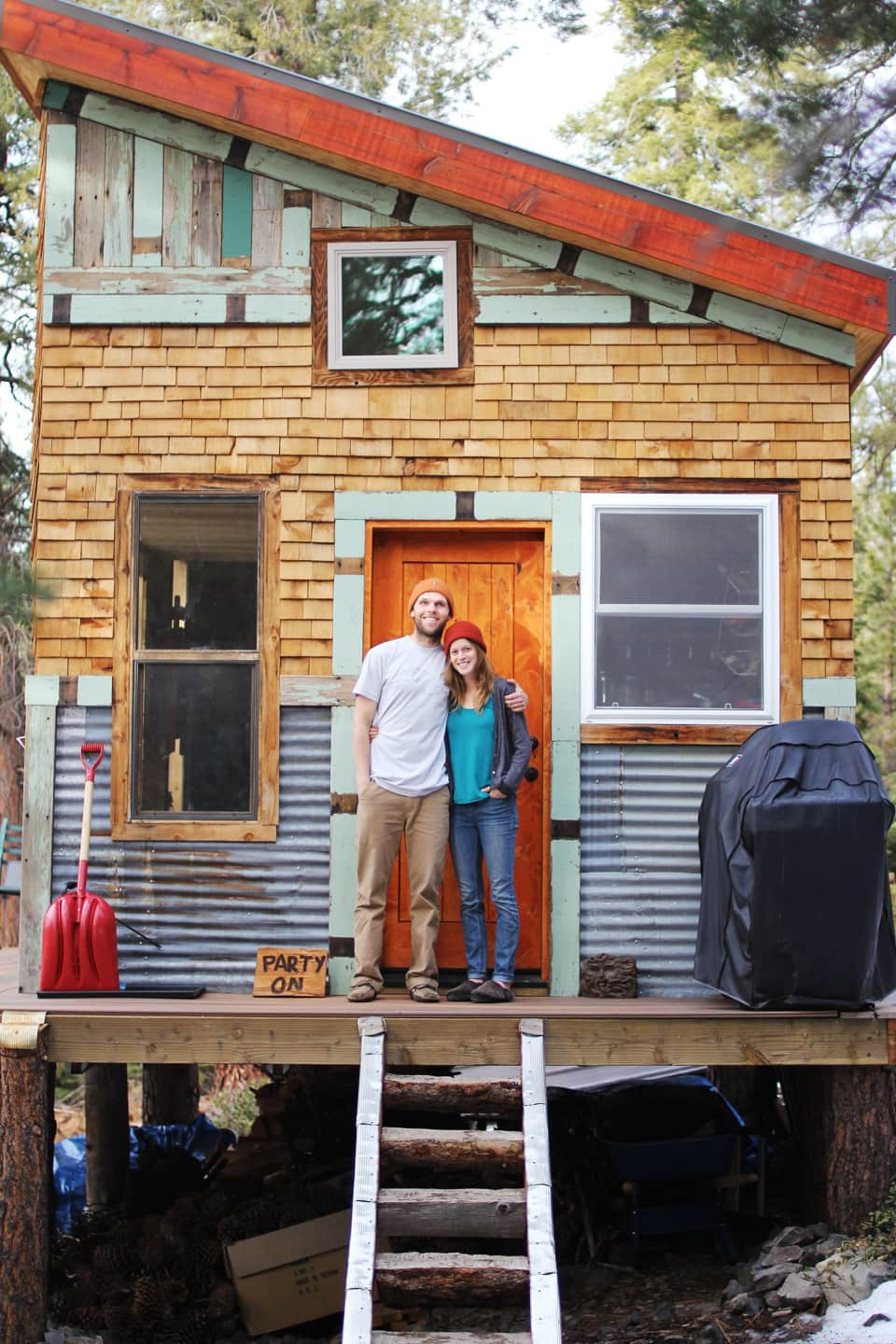 Starting small or doing it small will make self-sustainable living possible. Take this couple who managed to get it done at their own pace. It looks like a huge undertaking, but with a passion for homesteading and living sufficiently, this is nothing but an adventure. With a small home, you can manage, living minimalistic becomes even more possible.
12. How to Build a Self- Sufficient Cabin for Under $4000
Help yourself to this step-by-step and detailed guide to build a self-sufficient cabin for under $4000. Lamar Alexander who managed to build this self-sufficient cabin will walk you through the process. From rainwater and gray water harvesting to installing a solar power, you'll get the 411 on building self-sufficient homes.
13. Earth-Sheltered House For $5000
Looking at this design reminded me of the hobbit's village in a film, which actually ignited a dream in me to build such a place. It hasn't happened yet, so kudos to this family who took the courage to do so. Eco-roofs are having quite a moment as of late, and looking at this homemade self-sustainable home will definitely reignite the dream.
An eco-roof isn't only pretty and interesting, there's a significant self-sustainable purpose under it. It provides air cooling during summer and insulation in winter. This means a significant cut on the energy used for heating and air conditioning.
14. Self-Sustaining Tiny House on Wheels
Maintaining or purchasing a trailer can take a huge cut in your budget. Why not make a one-time investment with a self-sustaining tiny house on wheels. Take a tour of this tiny house on wheels and you will consider the suggestion. You can even permanently live in this home for life. In this digital age, it will be a relief for you to know you can control this home with your smartphone.
15. How To Build A Self-Sustaining Home
Living in a self-sustainable home really seems like a lot of work, but working slowly on one project at a time will get you to where you want in living off the grid. This infographic clearly illustrates all you need to get done for a self-sufficient living. Looks like a complicated business, but building and living in a fully sustainable home is an investment you will never regret.
Check out this video by SPACEStv for more ideas for a self-sustaining home:
While these self-sustaining homes are designed amazingly, many of us will turn the idea down simply for the cost and effort it takes to work on or even start the project. I'll say this again: start small, test the waters, and check the difference with this lifestyle and the previous. Who knows, one of these days you'll look at these ideas for self-sustaining homes that inspired your own!
Do these designs inspire you to create your own self-sustaining home? Let us know below in the comments section below!
Up Next: 61 Solar Powered Inventions That Will Change The World [2nd Edition] | Homesteading

Follow us on Instagram, Twitter, Pinterest, and Facebook!
Editor's Note: This post was originally published on October 3, 2017, and has been updated for quality and relevancy