Craving some hearty healthy salad recipes? Not satisfied by mere iceberg and seasoning? If you want something healthy and delicious all at the same time then make one of these hearty healthy salad recipes for lunch or dinner!
Healthy Salad Recipes
I've always loved a good bowl of salad. Whenever I'm trying (and when I say trying, I mean trying hard) to eat healthy and keep the pounds at bay, a good hearty salad always hits the spot. I don't feel deprived and it has always left me satisfied and full. If you want to have the same feeling after your meal, here are a couple of suggestions you better try.
15  Hearty Healthy Salad Recipes To Fill The Void
1. Homemade Pasta Salad Recipe
Eat fresh with this super homemade pasta salad. You'll only need a couple of minutes to make this. See how here.
2. Citrus and Goat Cheese Smoked-Chicken Summer Salad
Zesty, fresh, smoky, and accented with burst of citrus, this salad will wow your summer guests. Recipe here.
3. Massaged Kale Salad
Got some time to massage your kale. I'm sure you would now after tasting this salad. Check it out here.
4. The Best Egg Salad Recipe
Preparing and enjoying the best egg salad recipe takes little effort; but don't let that fool you, it comes packed with flavor. Continue reading here.
5. Cowboy Steak Salad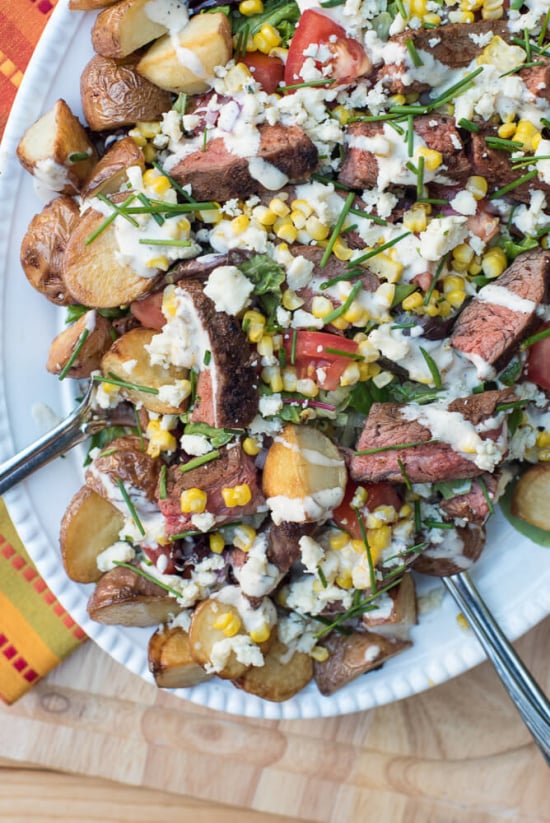 You don't have to be a cowboy to have this salad. Thank goodness! Recipe here.
6. Roasted Beet Kale Salad with Candied Walnuts
Just looking at this makes me feel satisfied already. Check it out here.
7. Black Bean Quinoa Salad with Lime Vinaigrette
Looking for a new healthier comfort food? This is it. Get the recipe here.
8. Balsamic Lentil Salad
This is the ultimate all-purpose salad with the crunch! See how you can make it here.
9. Quinoa Chickpea Caesar Salad
Ever tried a vegan caesar salad? You'll never ask to have any meat added after this salad recipe.
10. Spring Nourishing Buddha Bowl
Packed with greens. A salad that's hearty, nutritious and drizzled to perfection with a honey mustard dressing. Get the recipe here.
11. Bacon and Brussels Sprout Salad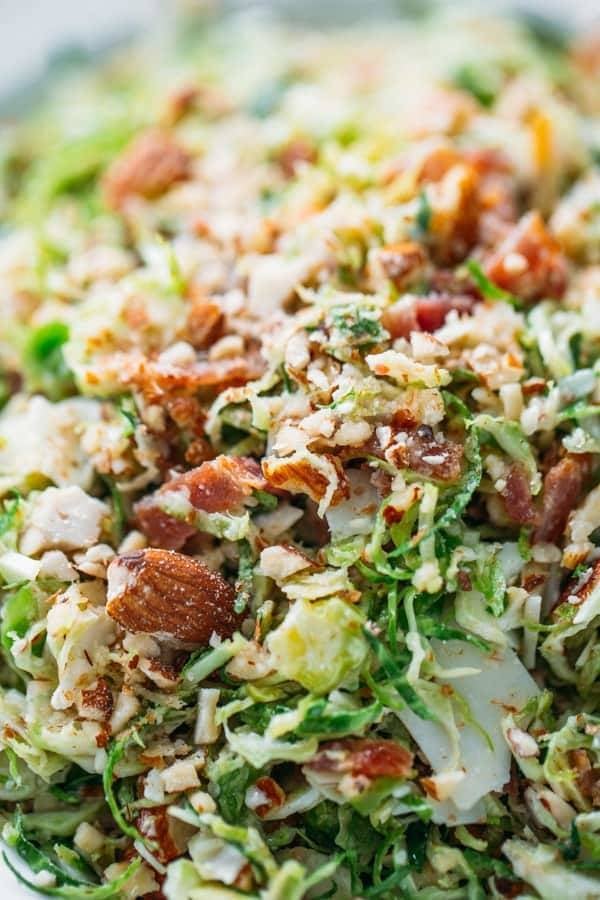 Here's all the B's you'll need for your hearty salad. See it here.
12. Autumn Pearl Couscous Salad with Roasted Butternut Squash
Just look at those colors! Recipe here.
13. Warm Balsamic Barley Salad
Sometimes all you need is a warm salad to make your day. Grab the recipe here.
14. Crunchy Taco Kale Salad
Make a salad with a crunch! See how here.
15. Greek Goddess Grain Bowl with "Fried" Zucchini, Toasted Seeds and Fried Halloumi
You'll feel like a Greek goddess after having this bowl of goodness. Check it out here.
Got room for one more? Try this Mexican Salad recipe from Get Curried:
Which salad will you make to fill you up? Let us know below in the comments!
LIKE this? I'm sure you'll LOVE: