Looking for some mudroom ideas? A mudroom is a hard-working corner where you can confine clutter, so adding one or upgrading yours is essential to an organized homestead. Take a hint from these clever mudrooms!
13 Clever Mudroom Ideas For The Nifty Homesteader
Keeping your family organized can be a mundane task, however, with the help of these efficient mudroom ideas you can transform this common dumping area into an organized haven. Win back your mudroom space and get inspired to make your own functional room by adding bins, hooks, benches, extra storage space, and more.
1. Materials Used Count
A mudroom is one of the heaviest working rooms in the house, so it requires sturdy materials that won't break your bank. Some salvaged wood or a hardwood is a good choice considering that it is a dependable and sturdy material perfect for high traffic areas.
Depending on the stain color and the finish of the wood, wear and tear will reveal itself over time (especially if you're using older or recycled wood). Wood is also vulnerable to damp and water penetration, which often happens in mudrooms especially when spring showers visit the homestead. We can't avoid wet umbrellas, boots, and shoes, so wipe away any water to avoid it from penetrating into the wood. Adding a rag rug, which you can easily DIY using fabric scraps, will also help prolong the wear of the wood flooring material.
2. Get Organized!
Create a cubby or space for everything from boots to backpacks by maximizing every inch in the mudroom. This mudroom provides convenience and accessibility with lots of hooks, bins, and shelves, so there's a specific place for everything.
3. Make Use Of Your Mudroom Space
|

If your mudroom is not that spacious but has enough space to move and store things, use it wisely and effectively. Every square inch counts, so even under a bench or a roof beam is a great opportunity for storage. Keeping a space idle is a big no-no!
Spaces under benches, tables, or sinks are not easily accessible. Some containers or baskets will make it easier, plus, you can customize it to your liking.
4. Decorative Touch
A mudroom doesn't need to be dull and unstyled. It could use some decorating ideas. Take a look at this watering can and garden hose wreath. You can even fill the watering can with some beautiful blooms from your garden. Isn't it mesmerizing?
5. Low Hanging
The best way to teach children responsibility is to include them in home organization. Accommodate your children's storage needs by installing pegs low enough for them to reach.
How to Build a Log Cabin By Hand | Homesteading https://t.co/w4sRmA3Ymt via @HomesteadingUSA

— Thomas Spencer (@thomas101960) March 11, 2017
6. Multi-Purpose Mudroom
As a homesteader, I love the idea of having a multi-purpose mudroom. I take every homestead task seriously, from gardening, canning, tending to our livestock, and more, and with all these tasks at hand, I have a tendency to get mixed up. A mudroom with chalkboard paint allows you to create a list of chores and simple reminders.
7. Mudroom And Tool Shed
With organization and well-managed storage space, a mudroom can also double as a tool shed. This is great for those who don't have enough space in their homestead to house all their tools in a separate shed. Check out this DIY garden tools rack project to help you keep your garden tools organized.
8. Mudroom Cabinets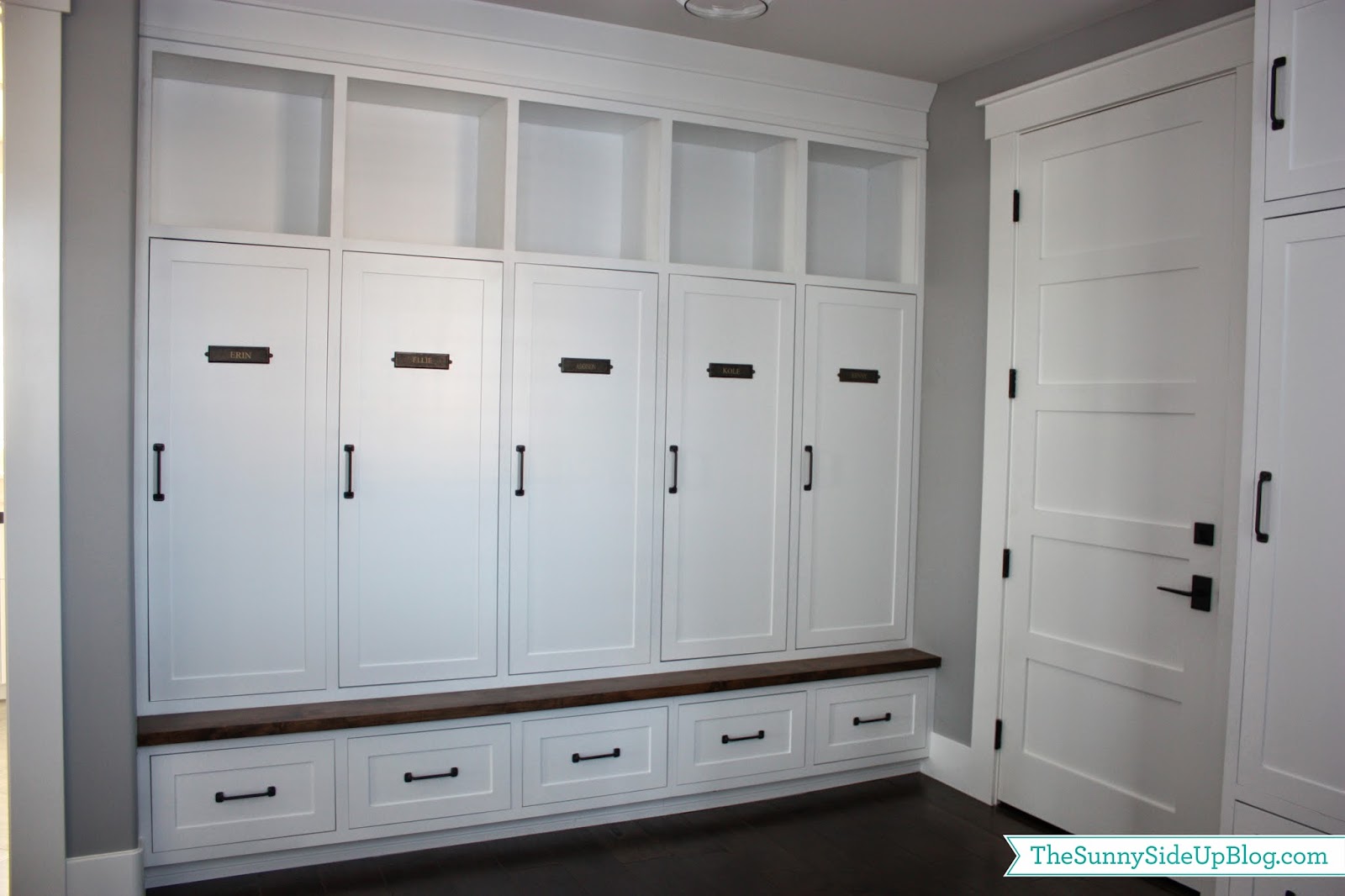 In any room, even a mudroom, cabinets keep everything out of sight. Mudroom cabinets make perfect storage for your coats, hats, shoes, cleaning supplies, sports equipment, and so on.
9. Mudroom DIY Bench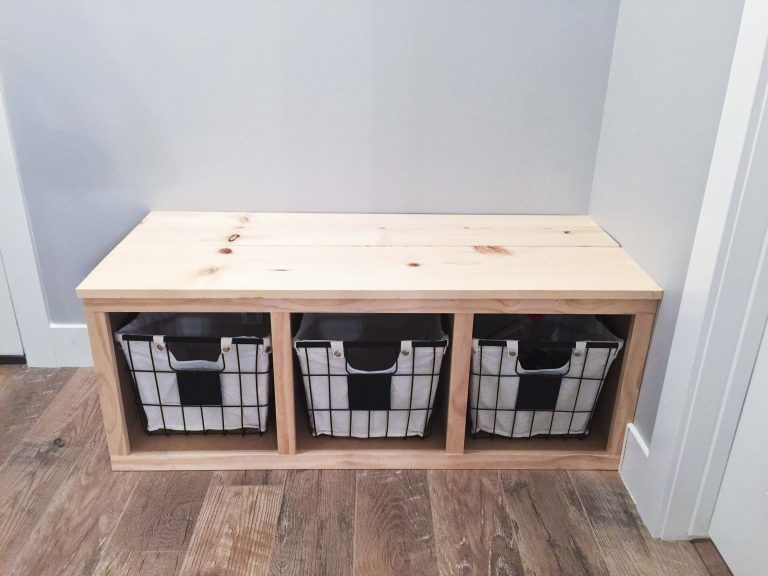 A bench is not just ideal for seating, but it could also double as storage. Have a mudroom bench that lets you perch on it while taking off your shoes or boots and has room to store things underneath.
10. Cubbies
An ideal mudroom has a space for every member of the family to keep things handy and well-kept. Adding cubbies is a virtual must to any mudroom.
11. Farmhouse Door
If you want a bit of a rustic yet polished appeal for your mudroom, take a look at this farmhouse door in this well-appointed mudroom. There's no denying its exquisite modern style, but it's achievable using a recycled barn door or even pallets!
12. Laundry And Mudroom In One
If you have the space, consider expanding your laundry area into a mudroom, or vice versa. Doing so is an effective and functional solution.
13. Bold And Trendy Mudroom
A mudroom doesn't need to to be boring. Using some beautiful country touches and bright bold paint color, ensure a touch of rustic appeal with a modern look. Take a good look at your beautiful old wood pieces, you might be able to use them to build out your mudroom!
Want some mudroom organization tips? Check out this video from AtHomeWithNikki:
A mudroom is often the first place you see when you take refuge after a busy and tiring day. It's a spot where family can get organized and be less stressed about the day ahead. Since it's a place for all members of the family, why not make it a meaningful and cleverly-organized one? These mudroom ideas will surely help spruce up the room and create a comfortable and functional spot that's pleasing to use and look at, too, all while using sustainable, recycled materials.
What do you think of these mudroom ideas? Which one will you use for your home? Let us know in the comments below.
Looking for storage ideas to make your space work for you? Check out these 160+ Extra Space Storage Ideas | Make Your Space Work For You!
Follow us on Instagram, twitter, pinterest, and facebook!
Featured Image Via HomeEpiphany