Looking for marvelously beautiful Airbnbs? Take your upcoming travel adventure to the next level and experience the accommodation of an Airbnb!
If you haven't heard of Airbnb, it's a sort of hybrid between a luxury hotel and a private home, embodying the best of both worlds without the cost of an arm and a leg. It will open up a world of traveling possibilities! You'll definitely enjoy the authentic local experience without being locked into hotel locations and prices. Enjoy browsing this list of beautiful Airbnbs and bookmark your favorites for future reference.
30 Marvelously Beautiful Airbnbs Around the World
Beautiful Airbnbs are a cabin with a twist! A small romantic establishment that houses four to 10 visitor rather than the 50 to 100 or more like most hotels. The owners live nearby and collaborate with travelers as though they were welcomed visitors. Beautiful Airbnbs are perfect for the outdoorsman! For the times you need an experience that doesn't include setting up your own tent, Airbnb is your best option. So, let's get started exploring these 30 marvelously beautiful Airbnbs around the world.
1. The Seashell House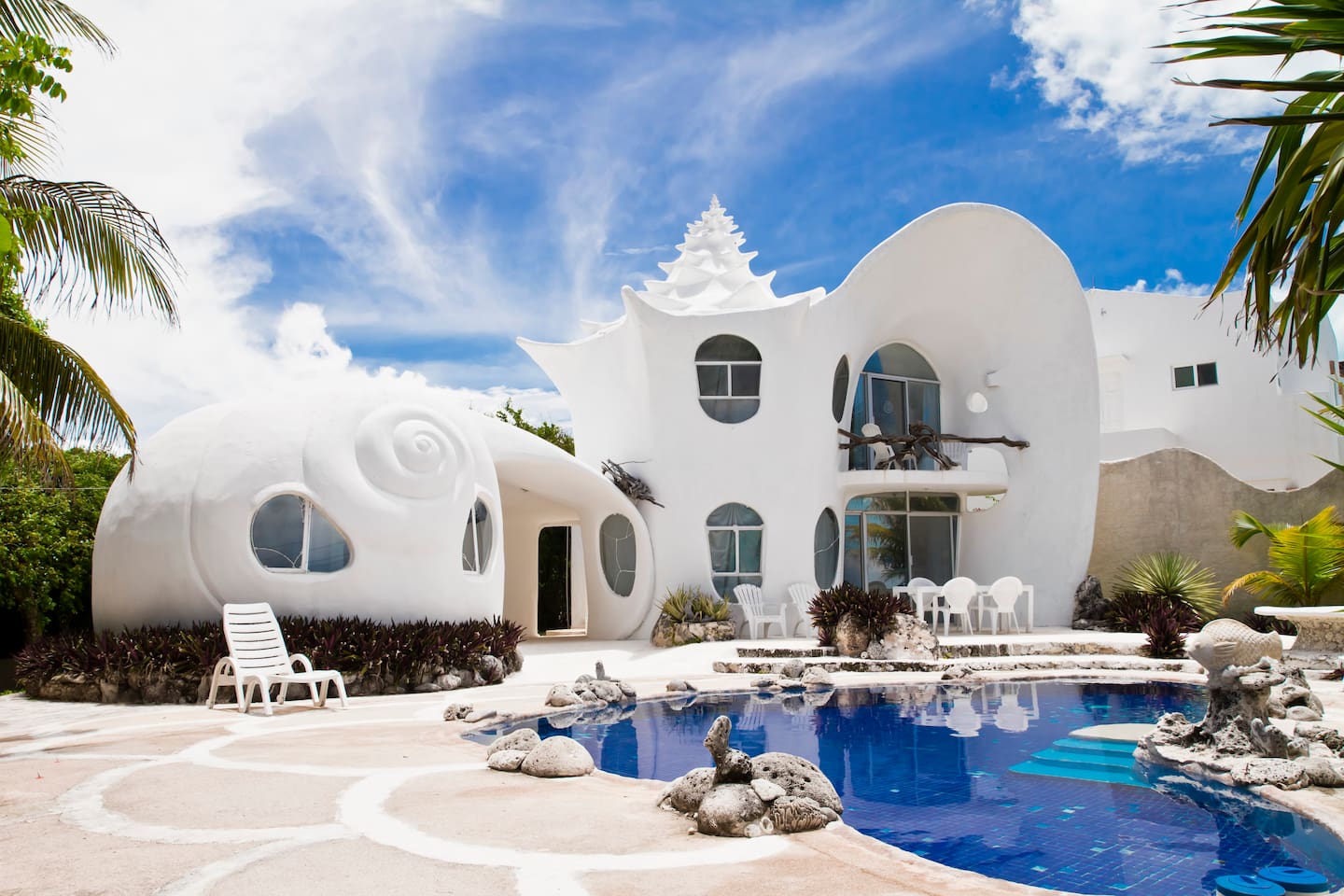 Located at Isla Mujeres, Mexico. Fall in love with this eccentric seashell house. That has stunning architecture and makes you feel like you are part of the ocean. Included is two king beds a kitchenette, BBQ grill, a private pool and of course the ocean. Check it out here.
2. ElquiDomos Astronomic Hotel
Located at Paiguano, Coquimbo, Chile. One of the 7 astronomic hotels worldwide, and the only one in the South Hemisphere. Experience the unique magic of the skies of Elqui Valle. There's terrace space, a two-story design, and some writings on astronomy so you can acknowledge and appreciate what you're looking at while resting your head. View it here.
3. The Owl House
Located at Hightown, United Kingdom. Experience a peaceful office alternative environment that's overlooking the sand dunes and out to the sea. A true place to get away from the chaos of your office and recollect all your thoughts to plan ahead. Check it out here.
4. Mushroom Dome Cabin
Located at Aptos, CA, USA. A simple funky cabin that is highly rated stays on AirB&B. Experience being removed and isolated from the busy world, but having access to the beach, stores, hiking trails and more in 10 minutes or less. Check it out here.
5. Live in an historic English Castle
Located at Cumbria, United Kingdom. Live like a royalty and experience a fantastic weekend staying in the castle that has a beautiful room, comfortable bed, and a delicious breakfast. View it here.
6. A Beautiful Cottage Close to Geysir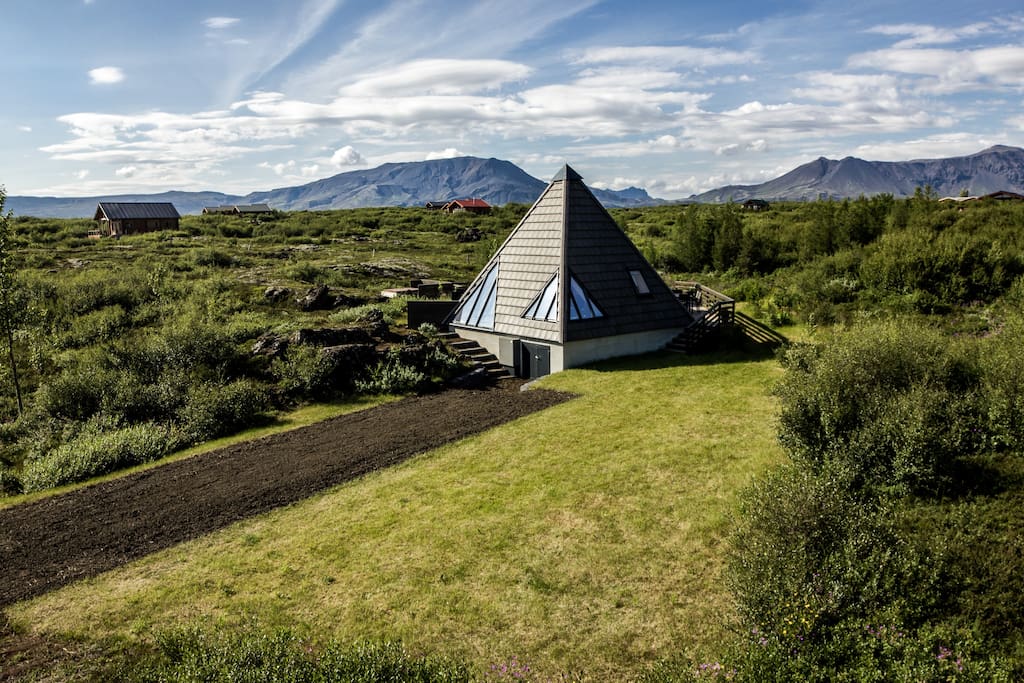 Located at Laugarvatn, Iceland. Make your dreams come true and explore the outdoor wilderness of Golden Circle, Southern and Western coasts. It's a fantastic place with great amenities. Check it out here.
7. Historical Nakagin Capsule Tower
Located at Tokyo, Japan. Enjoy the unique experience of staying and living in the Historical Nakagin Capsule Tower that's sure to take you away and give you a once in a lifetime experience! Check it out here.
8. Dog Bark Park Inn B&B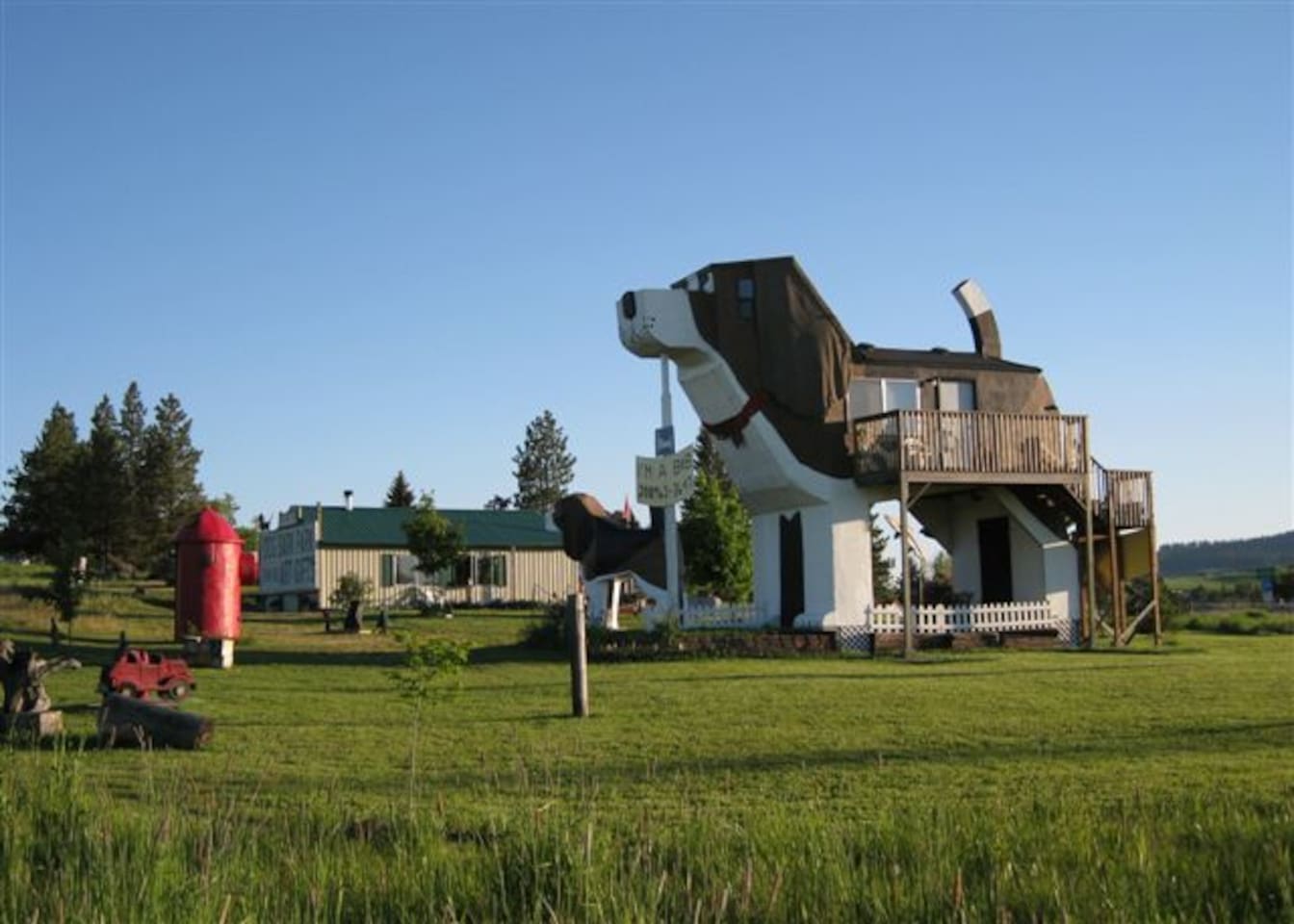 Located at Cottonwood, ID, USA. Enjoy the comfort of what a man's best friend can provide! What a unique and treasurable experience for the young and the young at heart. View it here.
9. "Half Moon" Off-Grid Cabin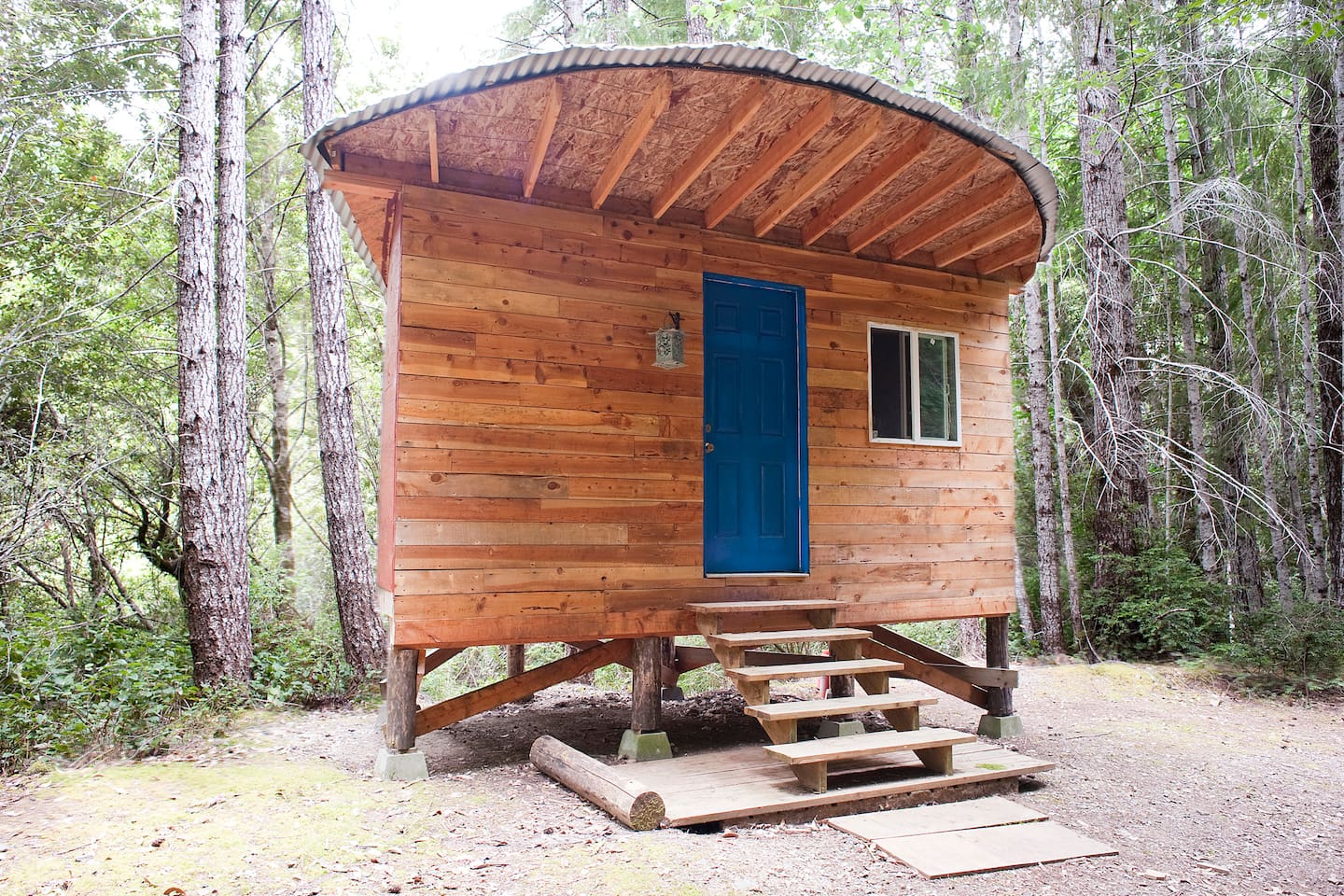 Located at Gasquet, CA, United States. Tired of your modern lifestyle and want to experience having only the necessities? Escape from it all and experience a life living off the grid and experience all the natural beauty that you can handle. Check it out here.
10. Bale Kampung-Bamboo 2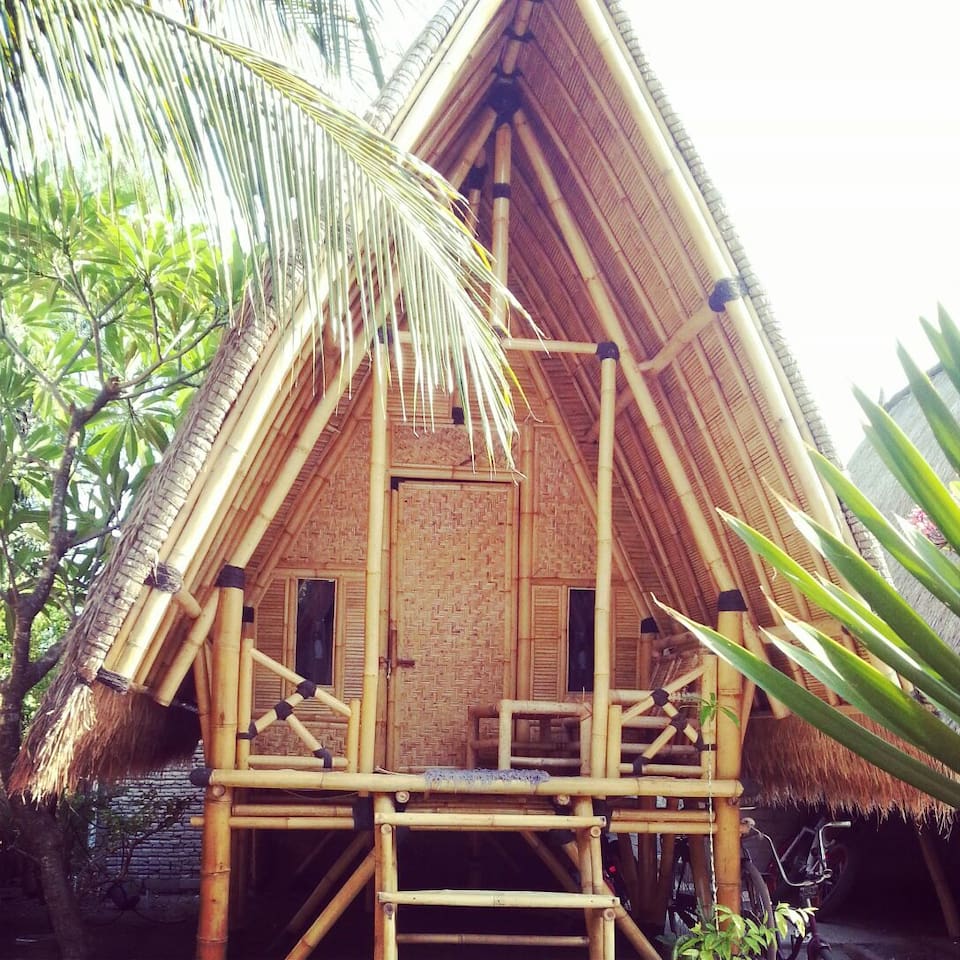 Located at Gili Air, NTB, Indonesia. Simplicity at it's best, but complete with all that you need to enjoy your stay. Check it out here.
11. Casa Arbol- Treehouse
Located at San Juan del Sur, Rivas, Nicaragua. Have a great time exploring the incredible wildlife sightings (a daily occurrence) in the unparalleled beauty of Nicaragua. Casa Arbol- Treehouse is 2-story home overlooking the Pacific Ocean. View it here.
These old busses revamped into living areas are so inspiring! https://t.co/1nXgpWRup8 pic.twitter.com/LJhPTqtBzv

— Homesteading (@HomesteadingUSA) August 20, 2016
12. Volcano House with stunning views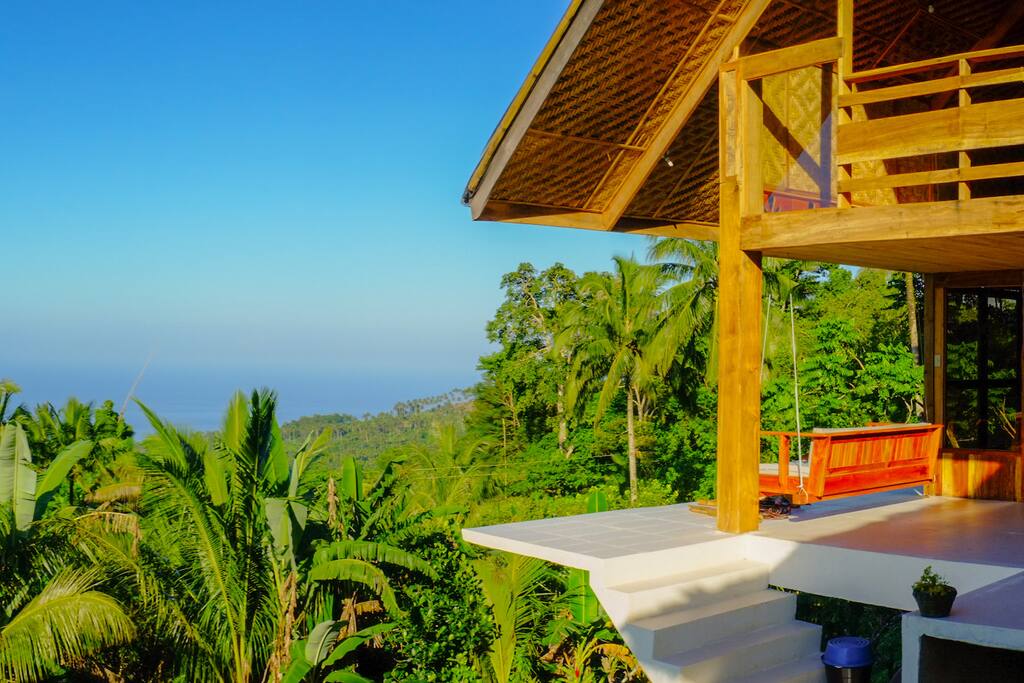 Located at Mambajao, Northern Mindanao, Philippines. Want to experience sleeping by an active volcano? Discover the perfect wonder of living an amazing experience at the heart of the jungle. Check it out here.
13. Private bungalow 1 in Jurassic Park
Located at Las Terrenas, Samaná, Dominican Republic. Rest assured that this amazing place offers a peaceful night in a hammock instead of a dangerous Velociraptor attack. It offers wonderful scenery and 2 waterfalls within the walking distance of the property. View it here.
14. Korean Traditional Hanok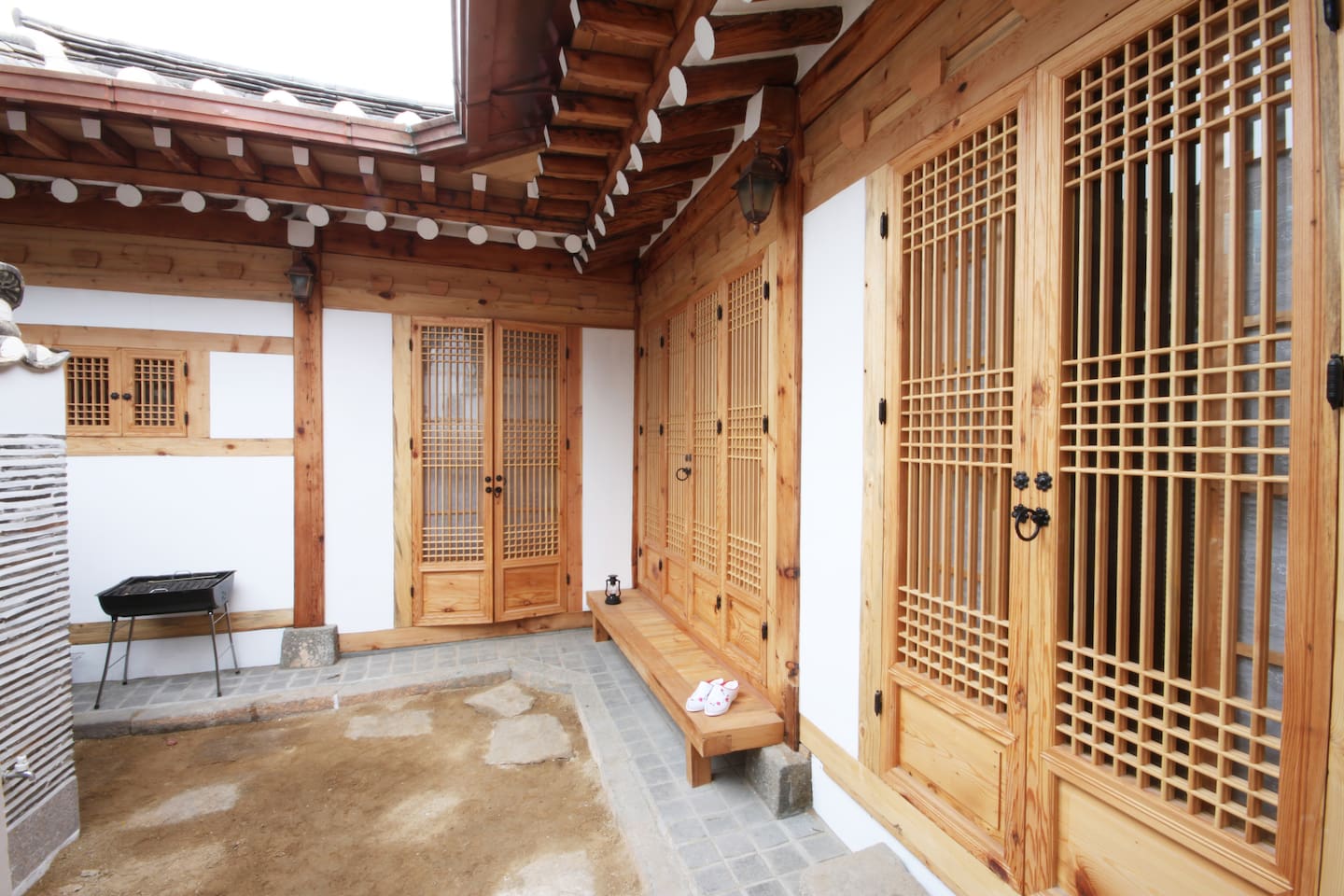 Located at Seoul, South Korea. Step back in time in this Korean Traditional Hanok. Transport back in time to living in Korea in 1934.  Check it out here.
15. Treehouse at Kilauea Volcano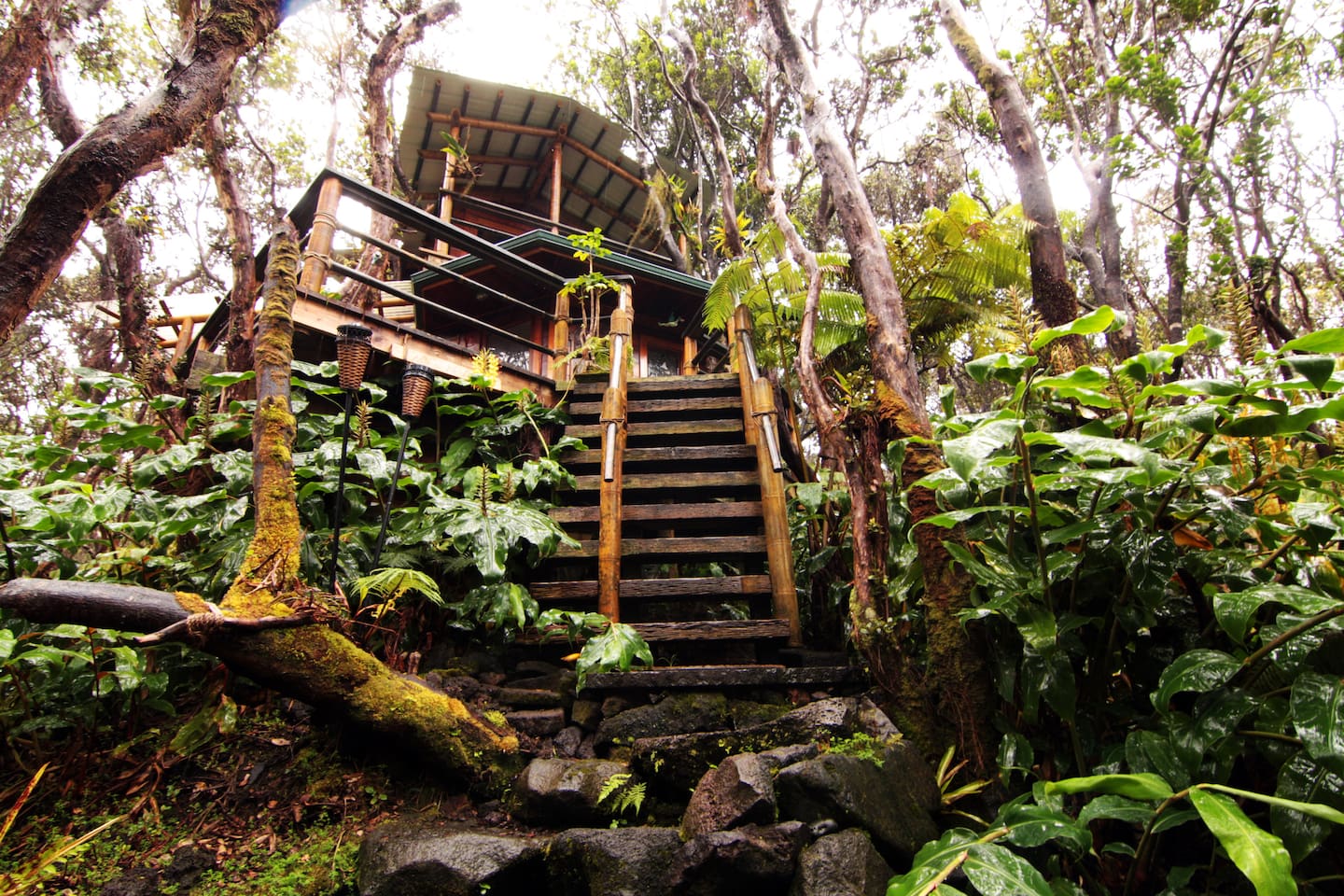 Located at Volcano, HI, USA. This amazingly beautiful treehouse is covered with the Hawaiian rainforest that offers incredible views when you step outside. It sits in the ohia trees over a lava tube and provides access to the Hawaii Volcanoes National Park. Just another example of beautiful Airbnbs! Check it out here.
16. Sioux Tipi on the Waterfall
Located at Woodstock, NY, USA. Spend a peaceful evening inside an 18-foot Sioux Tipi. This amazing Sioux Tipi is situated near trails, beautiful overlooks and a waterfall. Check it out here.
17. Dairsie Castle (historic Scotland)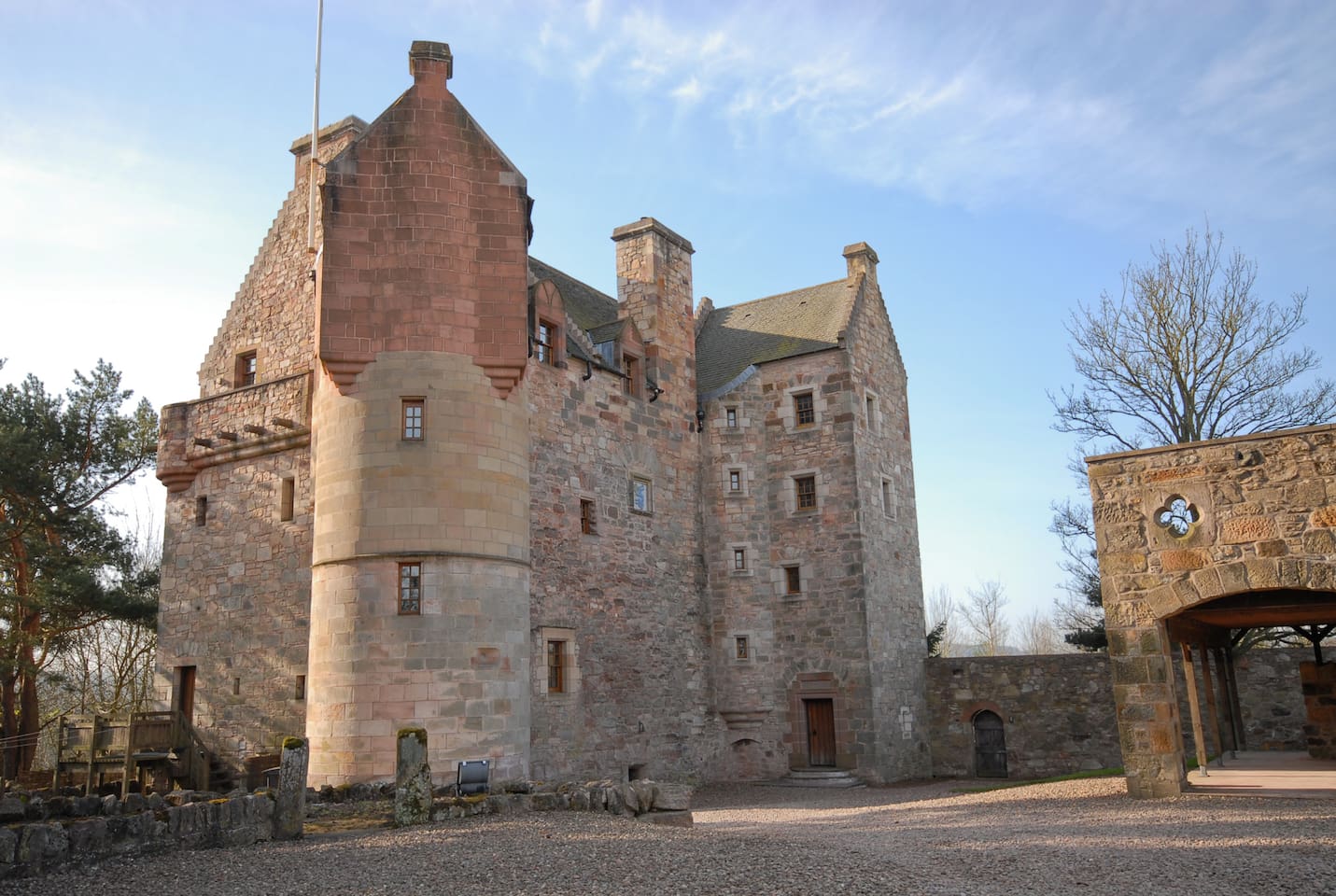 Located at Fife, United Kingdom. Have a one of kind experience living in a lovely place, built in the heart of ever-beautiful Scotland. View it here.
18. Villa San Gennariello B&B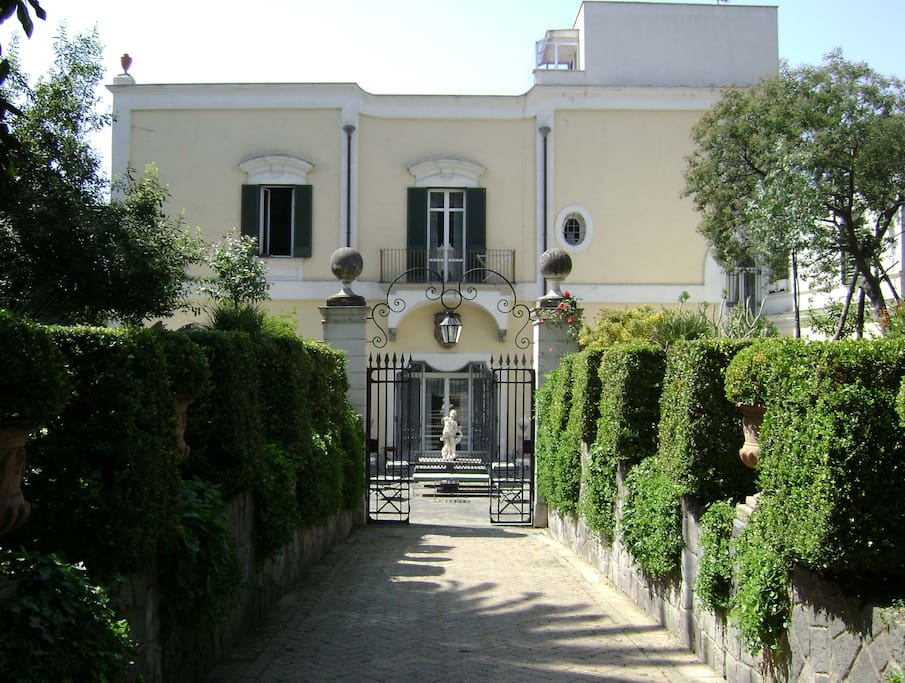 Located at Portici, Campania, Italy. Not just a place for a perfect getaway but also a place to explore the archaeological ruins. This home is situated where you can easily explore Pompeii, Naples, Sorrento, Capri and Ischia, Campi Flegrei. Need we say more? Check it out here.
19. The Fishermans' Cave House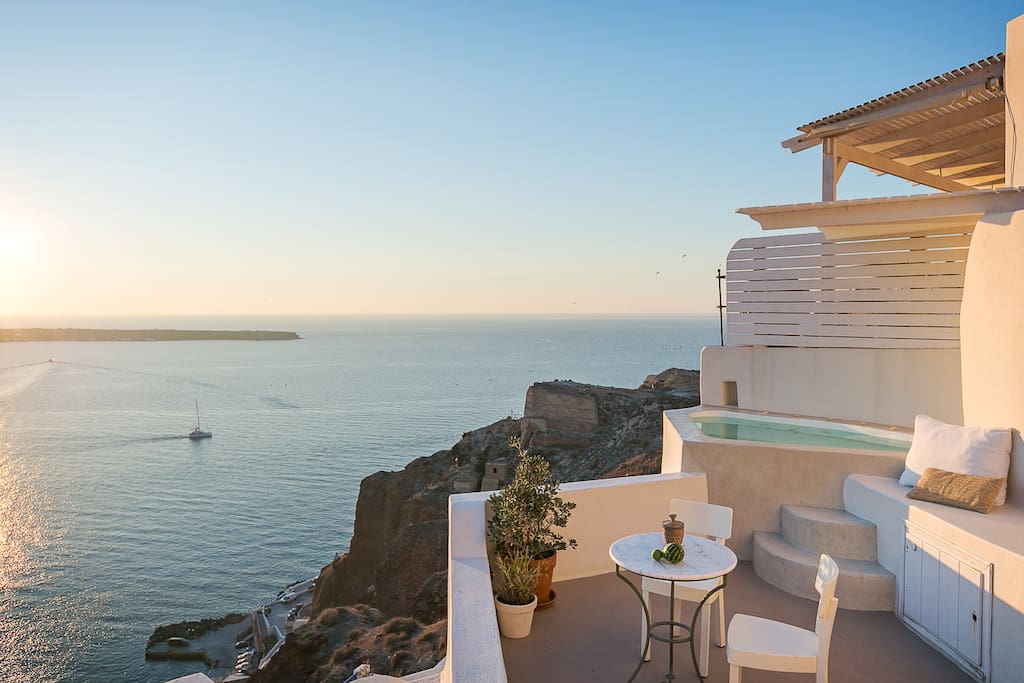 Located at Oia, South Aegean, Greece. Who wouldn't love and enjoy the view of this carved traditional cave house? Discover it's wonder in the town of Oia. Check it out here.
20. Old Smock Windmill in rural Kent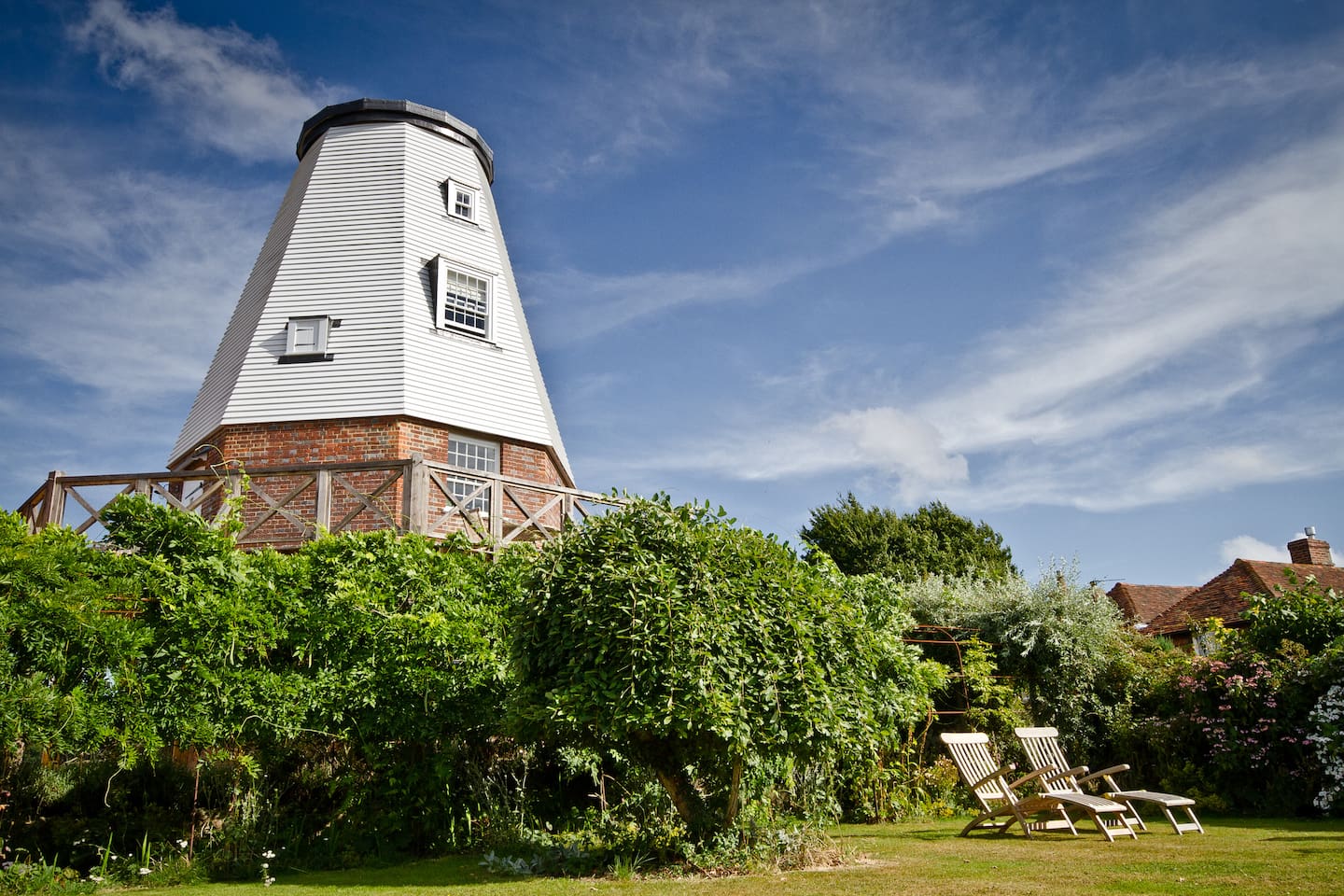 Located in Benenden, United Kingdom. Experience the luxury and history in this Old Smock Windmill plus the unparalleled beauty of the Kent countryside. Check it out here.
21. Koe in de Kost: Earth house 8 Pers.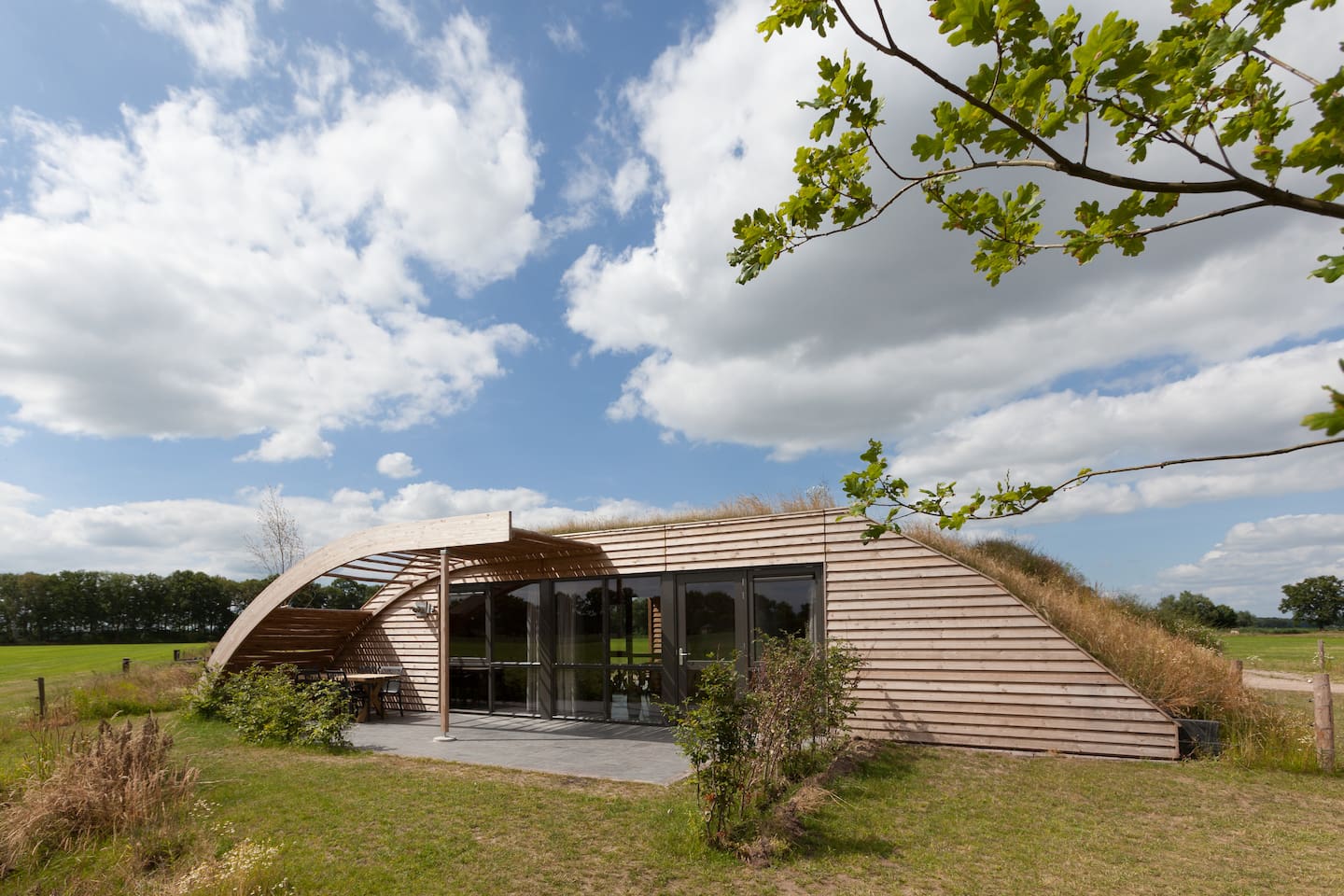 Located at Heeten, Overijssel, Netherlands. If you are a true city person but want to experience a little farm life, this place is for you. Check it out here.
Are you into the #tinyhouse trend that's been happening? Check out how to build your own! https://t.co/rGkqZBvrtD pic.twitter.com/O8ynEFJxCV

— Homesteading (@HomesteadingUSA) August 16, 2016
22. Container home, a unique house!
Located at Palma de Mallorca, Balearic Islands, Spain. A truly unique architectural design that will offer you a one of a kind experience living in a container house. Check it out here.
23. Off-grid-it House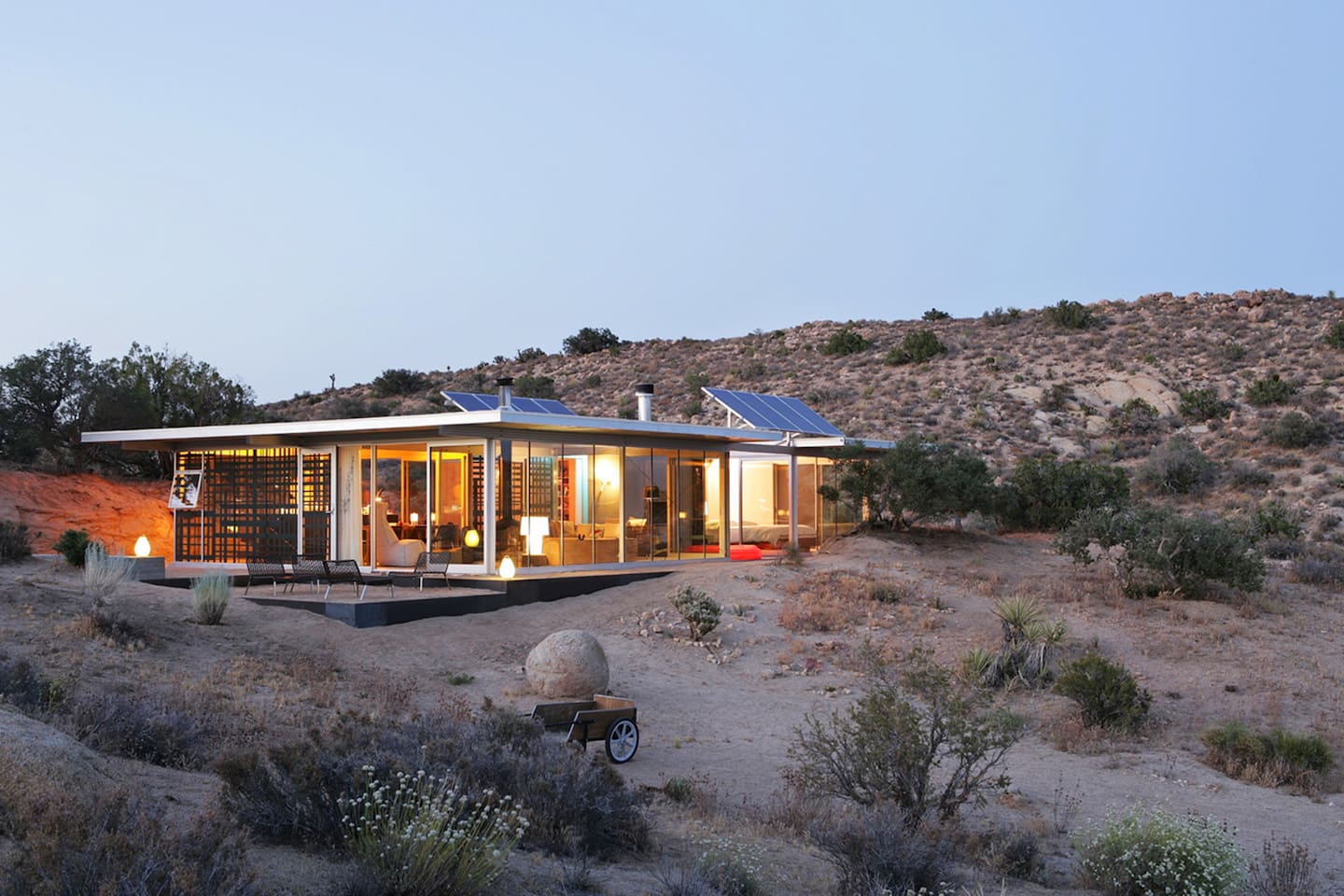 Located at Pioneertown, CA, USA. This is the oasis in the desert that is 100% off-grid, powered by solar panels for energy and hot water. Check it out here.
24. Overwater Bungalow Family Villa
Located at Sepang, Selangor, Malaysia. A beach lover? Then, make your dreams come true and have a grand beach vacation escapade staying in this fantasy Overwater Bungalow Family Villa. Check it out here.
25. Both Floors Modern Glass Tree House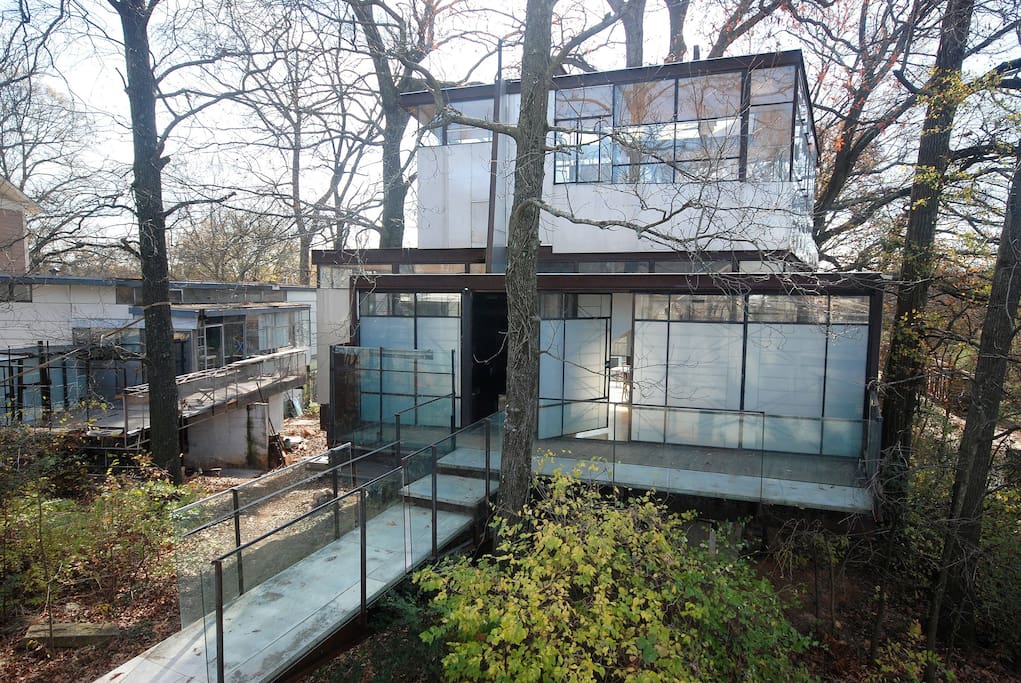 Located in Atlanta, GA, USA. Glass, totally modern! A unique space to enjoy a wonderful night in Atlanta, GA. Check it out here.
26. Skye Shepherd Huts, Bothan Beileag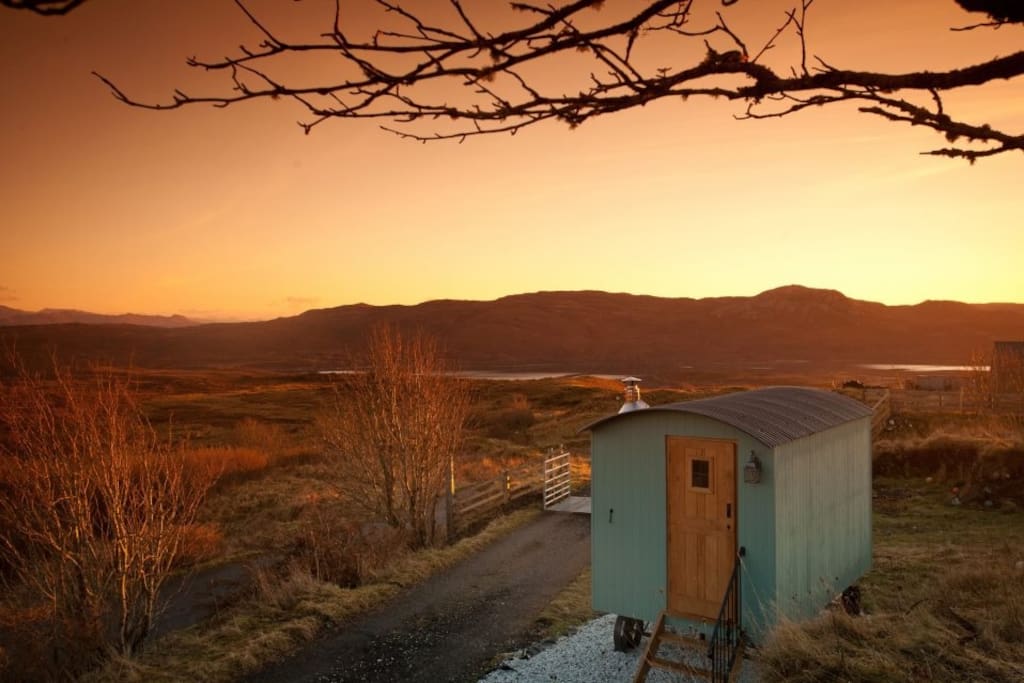 Located at Heast, Scotland, United Kingdom. Experience living like a shepherd and earn a once in a lifetime experience that you'll be proud of. View it here.
27. Original Mongolian yurt in Dresden!
Located at Dresden, Saxony, Germany. Who doesn't know Genghis Khan? Experience how Genghis Khan lived in this amazingly beautiful Mongolian Yurt. View it here.
28. All Solar Palapa • Shipwrecks Break
Located at San Jose Del Cabo, Los Cabos, Mexico. Enjoy the site and sounds of the ocean of Baja, Mexico without any other modern city noise. It's pure nature sound at it's best. Check it out here.
29. Amboise Troglodyte/Chez Hélène
Located at Nazelles-Négron, Centre, France. Experience living in the neighborhood where once the great Leonardo da Vinci lived. The cave-like structure will transport you into another time period. Check it out here.
30. Adorable Garden Gingerbread House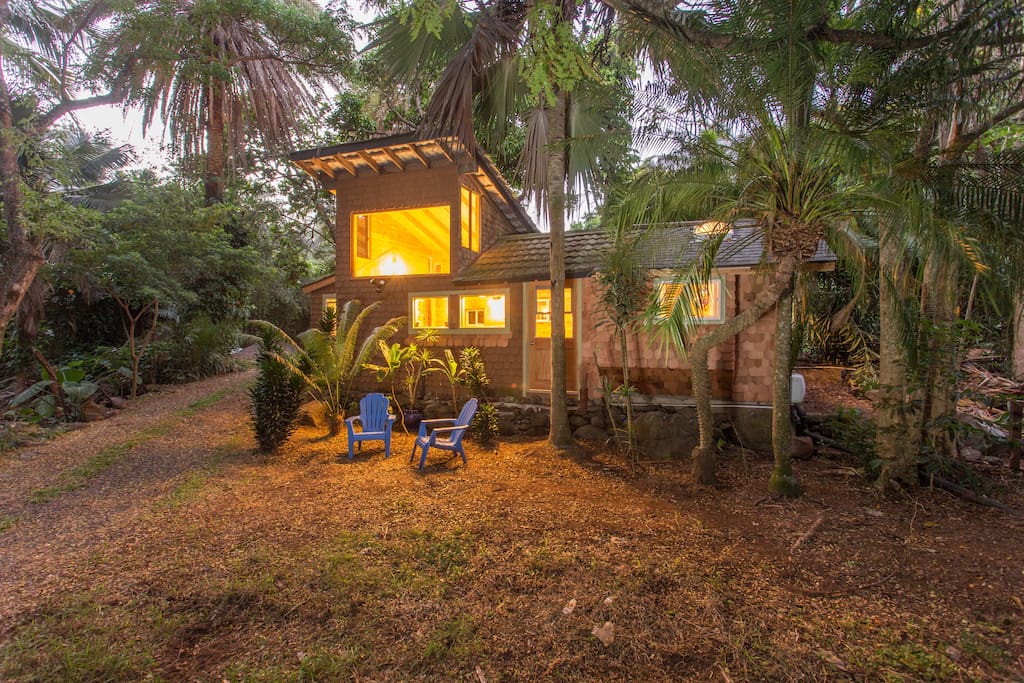 Located in Makawao, HI, United States . Set on a 4.5 acres of land and complete with fruit trees, a vegetable farm and a stream. What more could you ask for? View it here.
Talk about beautiful Airbnbs! Still got time for more marvelously beautiful Airbnbs? Let's watch this video from Airbnb:
Will you consider staying in some of these beautiful Airbnbs when traveling? Let us know in the comments below.
Follow us on instagram, twitter, pinterest, and facebook!
Like this? Then, you'll LOVE!
Street Survival Skills: Surviving the Urban Jungle
How to Build a Log Cabin By Hand | Homesteading Ideas
Transforming Your Outdoor Space Into an Oasis [Infographic]