Looking for a healthy and flavorful dinner? Try our best ground turkey recipes for meatballs, casseroles, pasta dishes etc. and give your family a delicious meal with much nutrition and love!
Ground turkey is not only satisfyingly filling, but can be down right savory too. So, shake up your meal rotation with these 13 healthy ground turkey recipes. Pick your favorite and try it out. Just make sure to prepare lots of it because your folks will definitely be asking for more!
13 Healthy Ground Turkey Recipes
Lean ground turkey contains low fat and far less cholesterol than lean ground beef. Plus, this leaner meat has a light flavor that works well with a wide variety of dishes. I am a ground turkey lover myself and I use ground turkey as a beef substitute most of the time. In fact, some of these recipes are my regular families favorites. So, check out this list of 13 delicious and healthy ground turkey recipes. I promise, they're all very easy to prepare. Learn these recipes today and don't fight your cravings. Enjoy!
1. Ground Turkey Skillet with Green Beans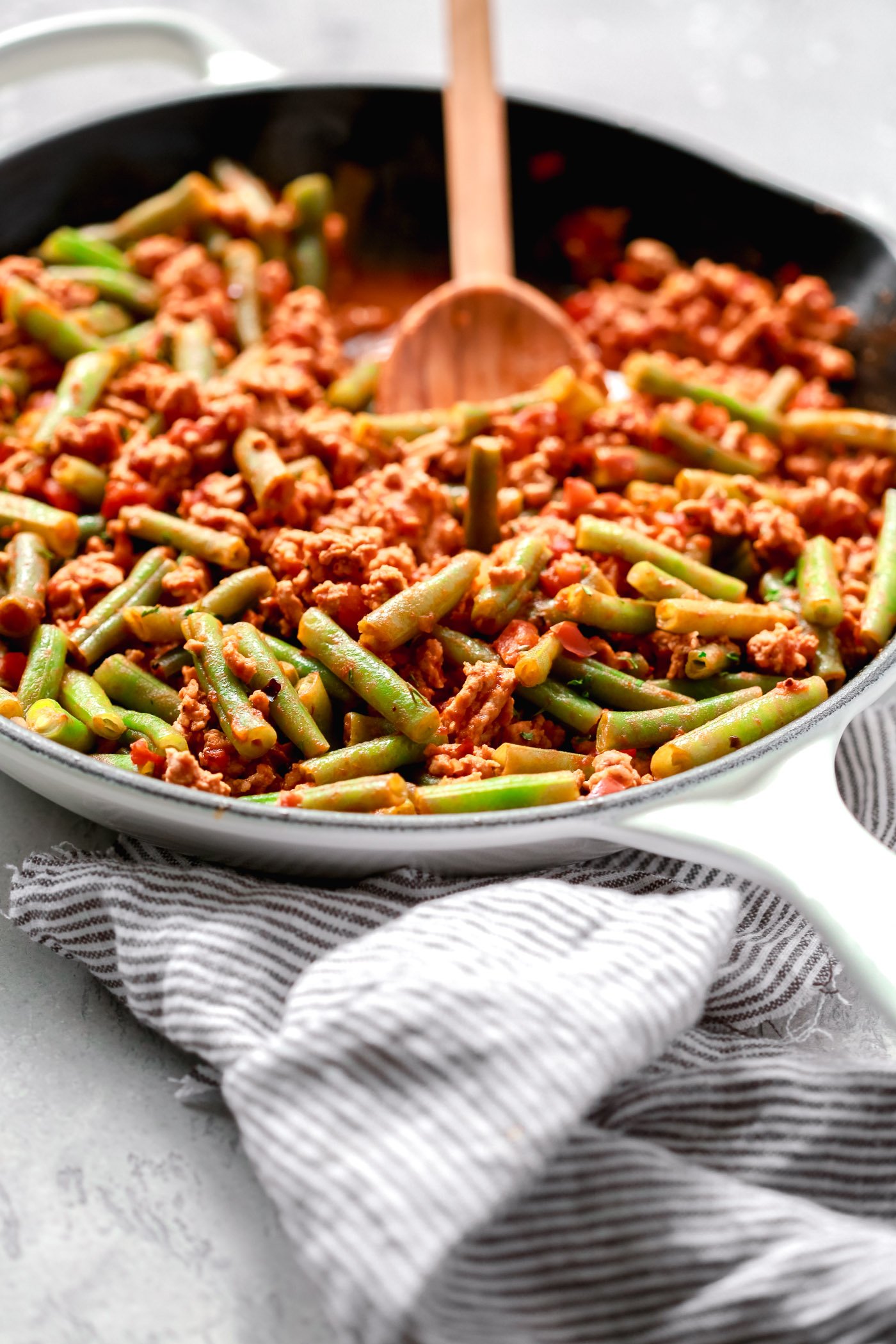 This recipe is gluten free, easy to make and definitely a delicious meal for your family dinner. This Ground Turkey Skillet with Green Beans recipe can be eaten as a meal along with some fluffy rice and more roasted veggies. Get the recipe here.
2. Ground Turkey & Cabbage Stir-Fry
This is a tasty low-cal, low-fat recipe. It is perfect for a busy weeknight meal as it is quick and simple to put together. Get the recipe here.
3. Avocado Turkey Burgers
This Avocado Turkey Burgers recipe is so fabulous and light that this summer there will be no question what you'll want to prepare when you fire up the grill! Get the recipe here. Enjoy!
4. Turkey Meatballs
Flavorful turkey meatballs that are easy to prepare and healthy! This recipe makes a great snack or meal. Get the recipe here.
5. Turkey and Spinach Quinoa Casserole
This recipe is a budget friendly crowd pleaser and is also perfect to store and freeze for another day. Get the recipe here.
Any turkey leftover will work for this recipe!
Make this delicious Turkey Soup from all your Christmas leftovers. https://t.co/Y1tmDej5De pic.twitter.com/uWQZ8FZCJT

— Homesteading (@HomesteadingUSA) December 28, 2015
6. Chili Lime Ground Turkey Taco Salad
This Chili Lime Ground Turkey Taco Salad is super easy to make and so delicious – plus it is loaded with nutrition and color! Get the recipe here.
7. Healthy Stuffed Pepper Casserole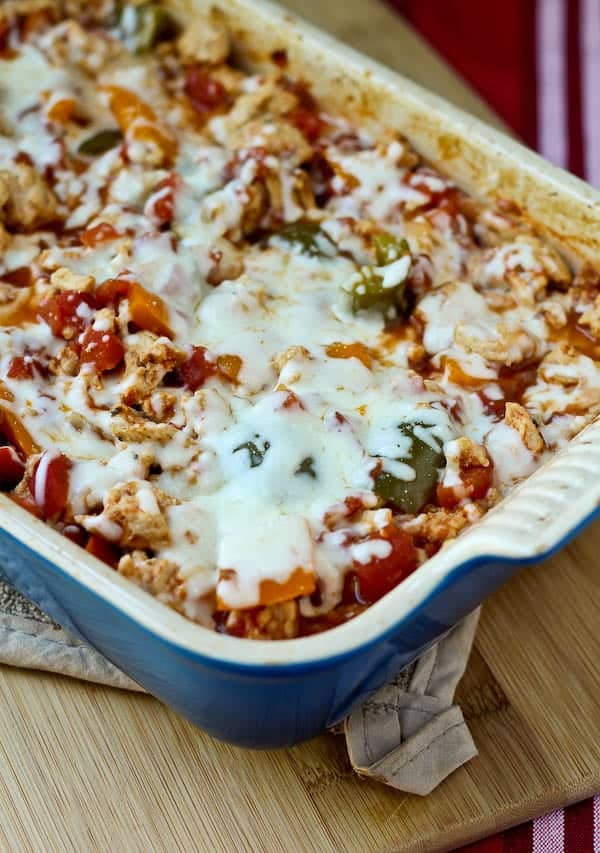 At times when you don't feel like cooking, this recipe is a perfect go-to meal. It's easy to prepare, healthy and tastes great! Get the recipe here.
8. Baked Pasta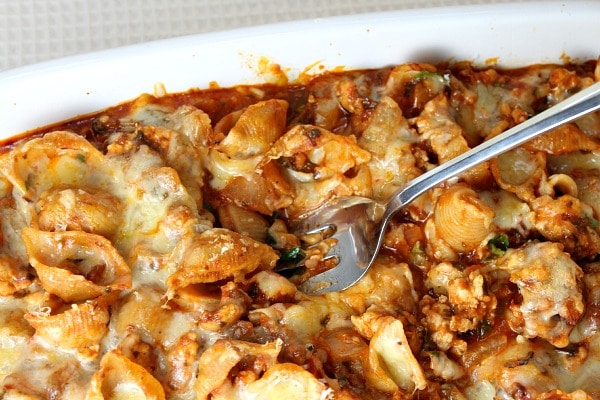 This Baked Pasta recipe looks fabulous and is such a great go-to dinner idea. Get the recipe here.
9. Stuffed Green Peppers
This recipe is an easy low carb tasty meal! It's so scrumptious that the whole family will surely enjoy. Get the recipe here.
10. Healthy 30 Minute Sriracha Teriyaki Meatball Bowls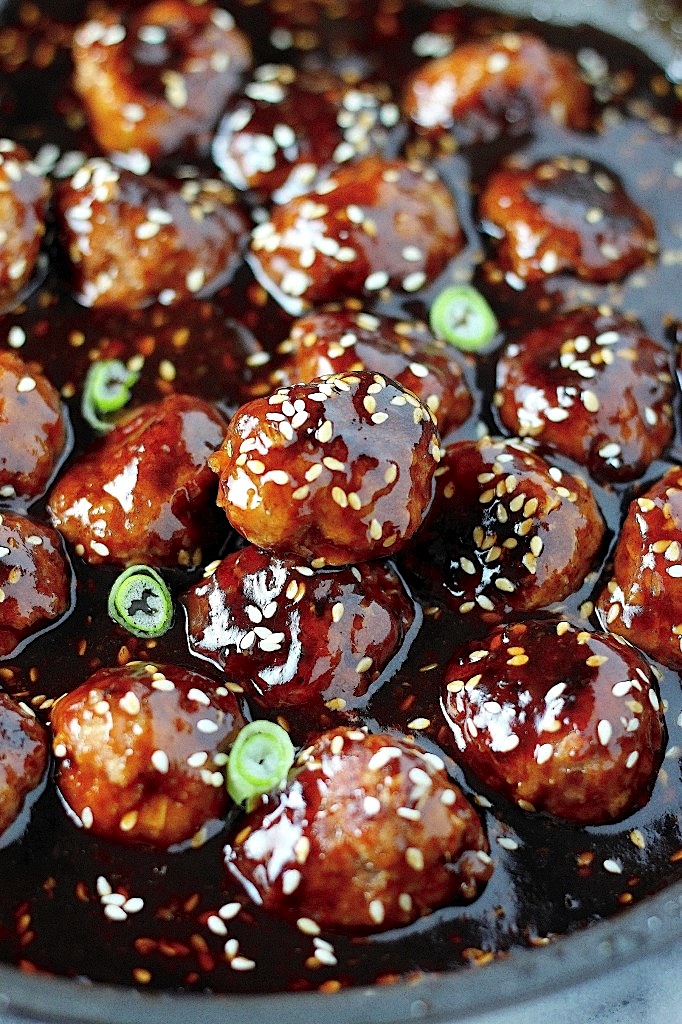 This recipe is fiercely flavorful and fun to make! This dish is not only delicious, but it's super simple and healthy. Get the recipe here.
11. Bacon Cheeseburger Cauliflower Casserole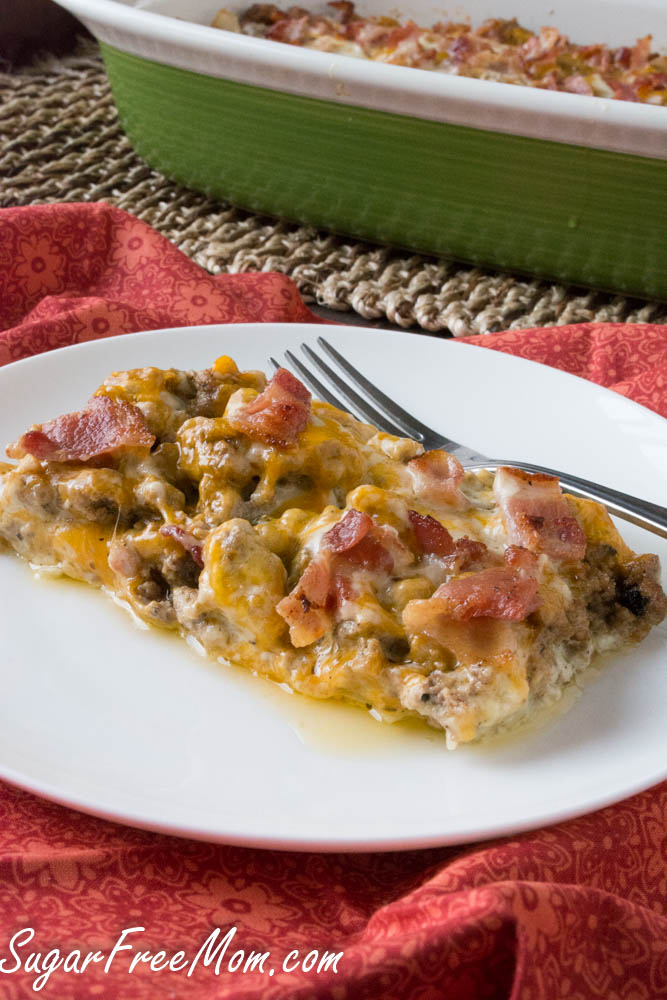 If you are looking for a recipe to get your kids to eat their veggies, this recipe is perfect for you! Sounds like a winner and looks so tasty too. Get the recipe here.
12. White Lazy Lasagna
This is such a quick, easy, and healthy lasagna; the whole family will surely fall in love! Get the recipe here.
13. Turkey Taco Zucchini Boats
This recipe is not only healthy and full of veggies, but it's low-carb as well with the added perk of being beautifully presented. Get the recipe here.
Want more ground turkey recipes? Check this video from livelife365 and learn how to make a killer ground turkey scramble:

What do you think? Which healthy ground turkey recipe are you going to try today? Let us know below in the comments!
Follow us on instagram, twitter, pinterest, and facebook!
LIKE this? I'm sure you'll LOVE:
Mouthwatering Vegan Pumpkin Bread Recipe
Turkey Soup from Leftovers Recipe
Healthy Banana Bread Recipe (Easy To Make From Scratch)