In need of some Easter bunny ideas to make your homestead Easter ready? If you want some decoration ideas that include the Easter bunny you've come to the right place.
14 Easter Bunny Decorating Ideas
Easter is just around the corner and it's sad to say, "I'm not ready yet." I do my best to have the homestead ready with Easter decorations but this year, a lot has come up and I'm just starting to get ready. One thing I make sure to always have is the Easter rabbit. I can't imagine celebrating Easter without one or two of those little critters. So if you also want to decorate your homestead with Easter rabbits, take your pick from this list.
1. DIY Rustic Easter Bunnies
Go rustic and try this idea you can make from burlap sack.
WANT MORE HOMESTEADING TRICKS, TIPS, AND TIDBITS?
Subscribe To Our Newsletter:
2. Adorable Easter Egg Bunny
Is it an Easter Egg or an Easter Bunny? You decide. I know for sure that it will only take 10 seconds to make. Get the tutorial here.
3. Bunny Door Hanger
Complete your Easter decor by hanging this colorful wreath on your door. It's just what you need. Check it out here.
4. Bunny Wreath
Just in case you don't want your door hanger made of wood, take this as your inspiration.
Want to raise your own rabbits? It's a very rewarding pastime!
5. Geo-Bunny Wall Art
Your decor shouldn't just be for Easter. This wall art idea is something you can hang all year long. Tutorial here.
6. No-Sew Pottery Barn Inspired Bunny Banner
Make it a party by making your own no sew bunny banner. I'm sure you'll love it!
7. Needle Felt Bunny Rabbit
Aren't they just the cutest? See how you can make them by needle felting.
8. Easter Bunny Balloons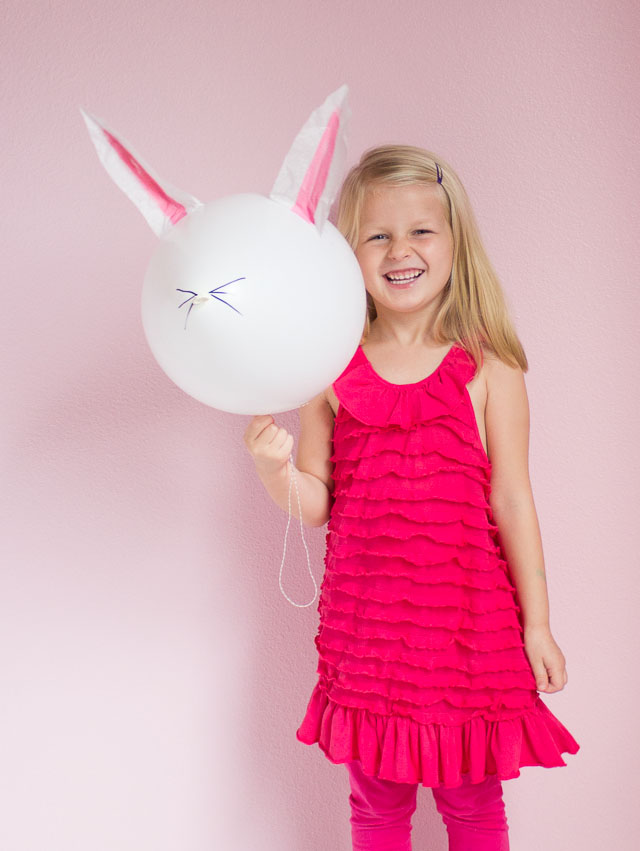 Now that you have the banners up, it's time for the balloons! Get the instructions here.
9. Sock Rabbit
Want to try a sewing project for Easter? This is it!
10. Spring Bunny Crochet Planter Cover
Decorate even your planters with this crochet planter cover idea.
11. Skinny Bunnies
|

Made out of fence posts, they'll look stunning in your front porch. See it here.
12. Cuddly Fabric Bunnies
Kids will love these guys. Take the time and make a couple with this tutorial.
13. Moss Covered Easter Bunny
|

Add a little pottery barn hack to your Easter decor with this DIY tutorial.
14. Origami Rabbit
|

But when all you have is paper, you can still decorate by following this origami rabbit tutorial. 
Still want more? Add this decorative pom pom Easter bunny to the mix with this video tutorial from Troom Troom:
What Easter bunny decorations will you try for your homestead? Let us know below in the comments.
 LIKE this? I'm sure you'll LOVE: