A cast iron skillet is a homesteader's must-have. It is inexpensive, almost indestructible, and can rock any recipe you use it with!
Cast Iron Skillet Amazing Recipes And More
My most loved pan to cook in is my 25-year-old cast iron skillet. Just seeing it sizzle away on my homestead wood-burning stove awakens memories of my children's favorite fried chicken, our family's well-loved pot roast and other recipes that I've found it very useful for. However, it's not just nostalgia that makes this the most-used pan here in my homestead kitchen, it's also because there is just no other pan that can hold heat so well. I bet after reading this you'll grab one for your kitchen, too.
Things You Need To Know About Cast Iron Skillet
Are you having second thoughts about using a cast iron skillet when cooking? Well, if you know the dos and dont's of the cast iron skillet you'll find it that it's the perfect tool.
Using a cast iron skillet may seem daunting to beginners but don't lose heart because cast iron is very easy to maintain. Find out the 5 must-know tips for cooking with a cast iron skillet, I'm sure you could not ask for more.
If you knew what the big benefits of using a cast iron skillet were, I'm pretty sure you'll be asking yourself why you never thought of using one before.
Once you've learned how to make your cast iron pan good as new always, you'll be amazed how it can be easily done. And with the amazing food you can make with it, in no time it will become a staple in your kitchen.
If you are just getting started using and getting to know your Dutch oven, first things first, learn the art of cooking in a Dutch oven and in no time you'll be able to boil, stew, bake, roast, and fry with your Dutch oven.
Scrumptious Recipes For Your Cast Iron Skillet
Is it possible to bake without an oven? The answer is YES–and that's with the use of your cast iron pan or a Dutch oven. Don't fret because baking without an oven is very much doable whether indoors or outdoors.
Forget about pizza home delivery because with your cast iron skillet you can definitely enjoy a delicious, pepperoni-topped, and cheese-filled pizza in 30 minutes or less.
This homemade grilled zucchini will be your next barbecue's of healthy tasty appetizer that is bound to dominate your backyard BBQ summer party.
Want to elevate your meatballs from being just a sideshow to your spaghetti? Here's an easy homemade meatballs recipe that is bound to become the main course for your meal.
Cooking steaks with cast iron skillet gives you a salty singe on the outside which make it amazingly tasty. Likewise, it allows you to cook the steak at a perfect medium heat and let you achieve that perfect steak everyone wants to taste.
Nothing compares to a comforting steaming cornbread coated with butter. If you think cast iron skillet is just for meat and vegetables, you'd better think again and start using it with baking.
Check out more quick and easy cast iron skillet recipes here.
Make your #homestead its happiest with these #hacks: https://t.co/seYivlIiqM ????

— Homesteading (@HomesteadingUSA) February 21, 2017
A Dutch oven is one of the most flexible cooking implements you'll ever utilize. It is made of solid cast iron and if used properly, can give exceptionally regulated heat. Start to learn how to bake bread without an oven by making giving this sourdough bread recipe a try.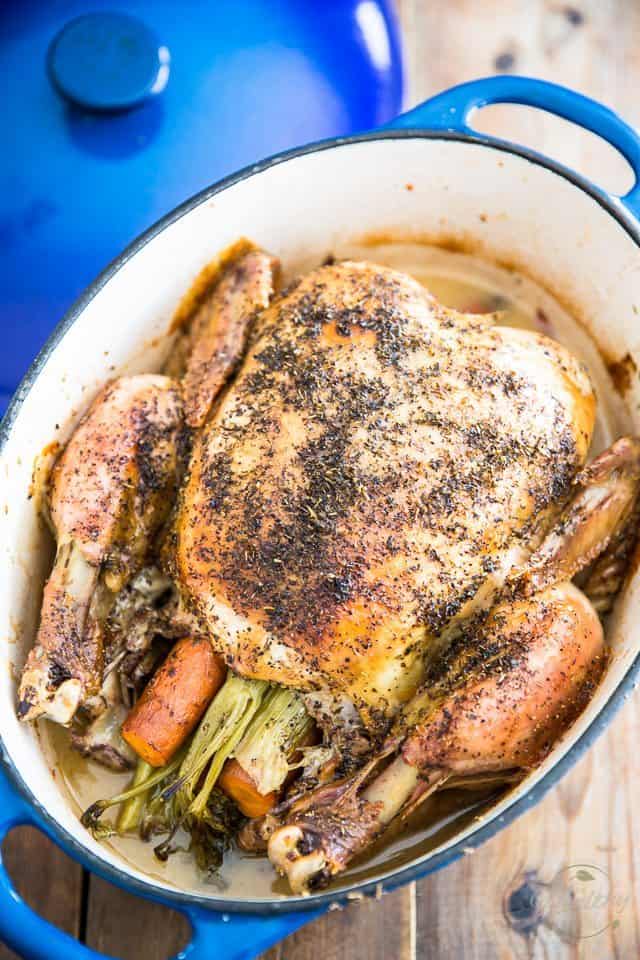 I'm drooling just looking at this roasted chicken. I bet your guest can never guess that this roasted chicken recipe does not require a fancy oven but instead its done with the very versatile Dutch oven.
In the mood for some filling fare to serve your family? Well, this mighty-licious king ranch chicken casserole in a Dutch oven is a sure winner. It's just totally oozing with real goodness.
Check out more delicious Dutch oven recipes here, so you can be ready the next time your family goes camping or hosts an outdoor party.
Breakfast is the most important meal of the day. And breakfast would never be complete without the super-licious eggs. Everyone has a thing or two on how to properly cook scrambled eggs. If you're willing to try a new way to have that perfect scrambled eggs, then this scrambled egg recipe is for you.
So, ready to turn over new scramble eggs? This spicy eggs with curry will sure give your regular scrambled eggs a new twist of flavor.
See more easy and delicious egg recipes you can try with your skillet here.
If your cast iron skillet has been collecting dust, well, it's about time for you to make a mouthwatering treat for the whole family. Like this southwest chicken and rice to give your family a complete meal in one dish. Packed with chicken, rice, cheese, and a little spice.
Find more cast iron skillet recipes here, and the best thing about these recipes is most are ONE pot meals, so you'll spend more time savoring the meal than cleaning it all up!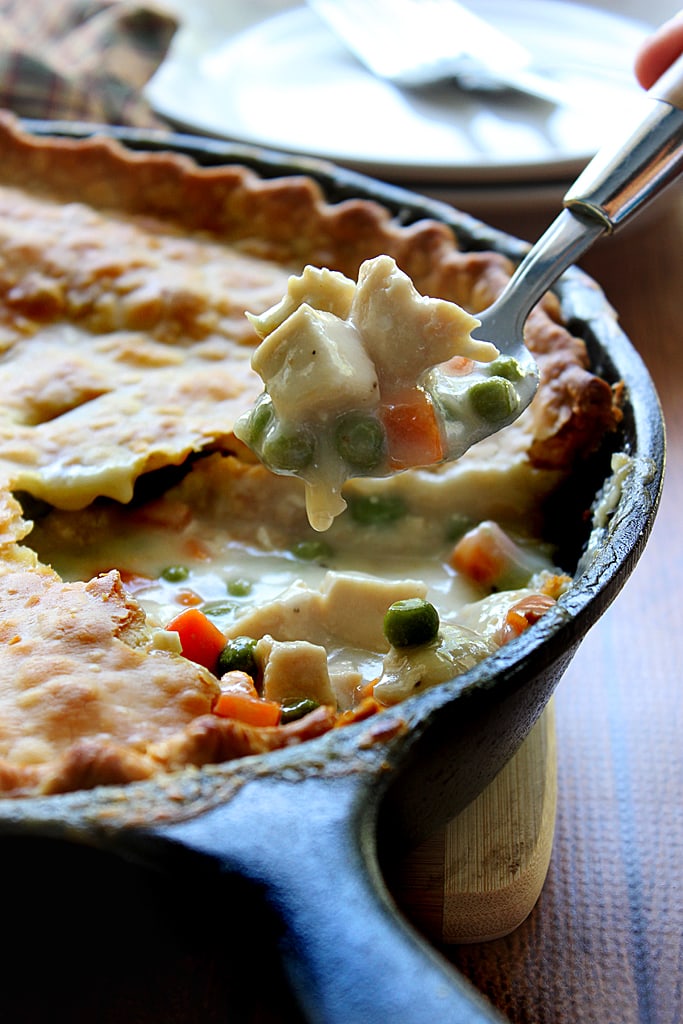 Want to host that epic savory dinner? This skillet chicken pot pie will serve you right. Chock-full of chicken, peas, potatoes, corn, and a creamy-licious sauce, I'm sure your whole family will be asking for more.
A pasta for dinner is good, but if you can do it in one pot and in 30-minutes the better. Find out how here.
Get more savory cast iron skillet dinner recipes here. 
Of course, a complete meal is bookended by an amazingly delectable dessert. Have you ever thought of using a cast iron skillet in making a dessert? If you haven't tried it before, this caramel pecan skillet brownie will give your sweet tooth delightful take for your cast iron skillet.
Satisfy every sweet tooth in your family with more cast iron skillet dessert recipes here.
Still don't know what to do with your new cast iron pans? Check out this video from Cooking With Cast Iron:
Cast iron's capacity to get and stay hot makes it ideal for roasting meats and cooking stir-fries, and they can go straight from stovetop to oven, which makes it perfect for baked goods like cornbread. You can use a cast iron skillet for almost anything as long as you take the time to maintain it and keep it in good condition. So, my fellow homesteaders, I hope you now realize how easy it is to use an iron cast skillet.
Looking for some ingenious cooking hacks? Here're 27 Homesteading Ingenious Cooking Hacks to make your time in the kitchen better, easier, and lots of fun!
Follow us on Facebook, Instagram, Pinterest, and Twitter!