Looking for projects using 55 gallon drums? If you want to use your drum for more than storage, then these DIY projects are a must try!
Projects Using 55 Gallon Drum
If you're a homesteader like me, I'm sure you're more than familiar with container drums. It's great for storage since it can hold a lot. But have you ever considers using it for DIY projects? I'm sure you have and if you're having a hard time thinking about what your next project will be, let me give you a little nudge. I've rounded up a list of projects where you can use your 55 gallon drum. This will be fun!
1. 55 Gallon Drum Smoker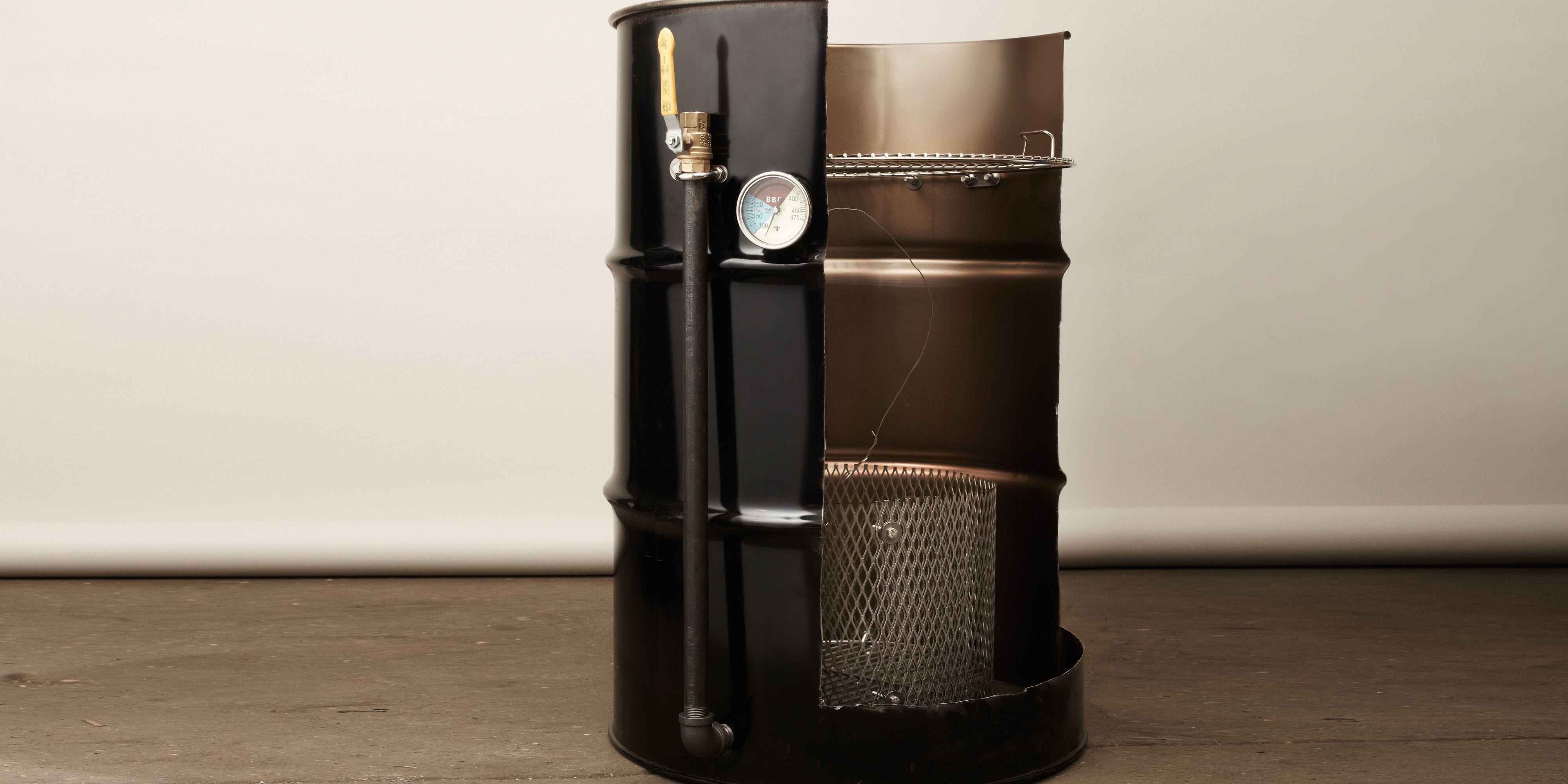 Ever thought you can make something this elegant looking from a gallon drum? Check it out here.
2. DIY 55 Gallon Drum Grill
Why spend hundreds of dollars on a BBQ grill when you can make your own? See how here.
3. Upcycled 55 Gallon Drum Furniture Chair
This is taking plastic chairs to the next level. Get the tutorial here.
Part of self-sufficiency is collecting your own water. Make your own water collection system by following these steps. 
Okay so the instructions say you need a 30 gallon drum but I'm sure your 55 gallon will do the trick to. Check it out here.
6. Stylish and Low-Cost 55 Gallon Drum Planters
Can you tell that this stylish planter was made from a drum? Well it is and you can make your own with this tutorial.
7. Plastic 55 Gallon Drum Trailer
Use it for transporting stuff around the homestead or giving little kids a fun time. Whatever the purpose may be, just follow these steps so you can make one!
Make your own compost tumbler for easy composting throughout the year. https://t.co/OFXndbk2Pd pic.twitter.com/iLnImA3T9r

— Homesteading (@HomesteadingUSA) January 16, 2016
8. 55 Gallon Drum Chicken Feeder/Waterer
This may be the best chicken feeder or waterer you can ever have. The best part, it costs close to nothing.
9. DIY 55 Gallon Drum Garden
A vertical garden made out of a barrel. It's so simple you'll be surprised. Instructions here.
Get more vertical gardening ideas here.
10. DIY 55 Gallon Drum Spinning Composter
Every homestead needs a composter, make one you can spin with this tutorial. 
11. 55 Gallon Drum DIY Pig Feeder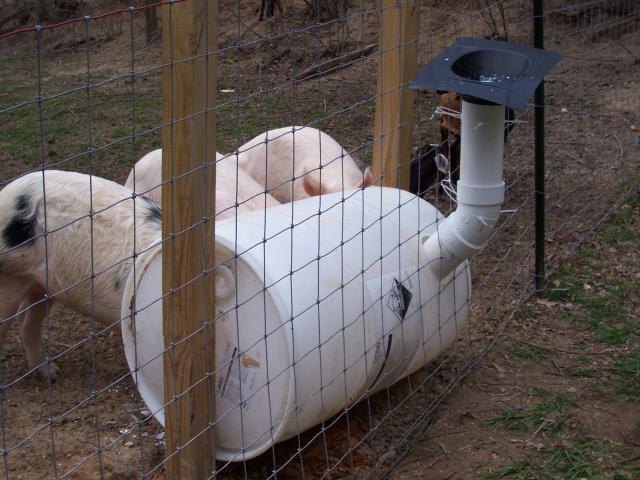 With all the DIY projects you've tried I'm sure this one will be a piece of cake. Just cut one part of the drum, add a PVC pipe to insert the scrap and you're done!
Get 9 Tips For Raising Healthy Pigs Here
12. 55 Gallon Drum Simple Barrel Stove
Simple and inexpensive, it's a great way to heat the homestead during the winter. Tutorial here.
13. 55 Gallon Drum DIY Nightstand
With a fresh coat of paint, you can turn a simple metal barrel into a stylish nightstand. Love the cheeky fashion touch here, implying the barrel is filled with expensive perfume.
Got time for one more? See how you can prepare barrels for grow beds from SSLFamilyDad:
Which barrel project are you making this weekend? Let us know below in the comments!
Follow us on instagram, twitter, pinterest,and facebook!
LIKE this? I'm sure you'll LOVE:
13 Best Compost Tumblers | DIY Composting
Best Bee Hive Plans | Build a Hive & Help the Bees