*Editors Note  – 3/1/16. This piece was originally published back in June when Trump first announced his candidacy. It is now March 1 (Super Tuesday) and Trump is in high standing on the GOP ballot. If you truly think this man could "Make America Great Again," consider the following:
Donald Trump, President of your homestead…
See image:
This Is What Your Homestead Would Look Like If Donald Trump Were President
I'm just messing with you.  😉
Is the news exciting, frightening, interesting, horrifying? I dunno…I just keep thinking about hair.
As a strong, independent, self-sufficient, pioneering kind of person, WHAT do YOU think?
Is he a "successful, self-made millionaire and powerful entrepreneur who is just what this country needs?" Or will his "fluctuating temper and ego get the better of him?"
Feel free to share this story, and leave your own responses in the comments below, or on our Facebook page!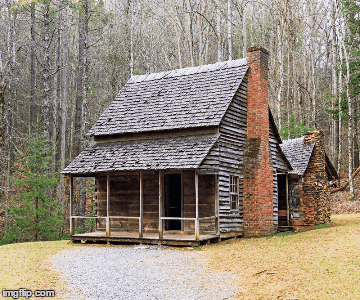 Looking for more News? You'll Like:
We just needed a good chuckle.  I respect the system just as much as any red, white, & blue-blooded American. Please share your voice and cast your vote. And, if you wish, share these images with your own homesteading friends too!