Want to impress your guests with fantastic party platters? Read on and gather some great ideas for party platters that are sure to WOW your guests.
Creating a great impression in hosting a party is a must! A great way to do this is to serve dishes that are sure leave an unforgettable impression that marks your fine taste. There are so many ways to display your party food with great colors and textures. So, learn how to make a party platter that will help you impress your guest!
12 Of The Most Beautiful And Tasty Party Platters For Every Occasion
Whatever the occasion, there is always a party platter that will catch everyone's eye (and tongue)! Because party platters are wonderfully inexpensive and easy to put together, they really are the perfect display for your party munch food!
Nibble on with 12 of the Most Beautiful And Tasty Party Platters For Every Occasion that you must have when hosting a party!
1. Ultimate Mediterranean Appetizer Platter
Color me hungry! A yummy appetizer that acts as a lovely and appealingly edible centerpiece! Learn how to make it here.
2. Mini Chicken Salad Croissants Sandwiches
Who can resist a great chicken salad sandwich…especially on a croissant? Add class while providing more than just finger food. Check it out here.
3. Colorful Fruit Platter
Fruit is healthy, bright and can work for any occasion! Bring together the right colors and textures and you'll definitely have a beautiful fruit platter. Check it out here.
4. Awesome Veggie Platter
We know, we know, veggies? But, hey! With the right combination and perfect dressing, this dish will disappear in no time. Plus, it's healthy! Learn how to make an Awesome Veggie Platter here.
5. Yummy Cookie Platter
Hosting a classy soiree? Go ahead, splurge a little with lovely treats for every sweet tooth. Check it out here.
Bout time to start planning that fall harvest festival of yours! https://t.co/oEsyVMgEkf pic.twitter.com/hPThmJbzvk

— Homesteading (@HomesteadingUSA) September 15, 2016
6. Thanksgiving Inspiration : Modern Relish Tray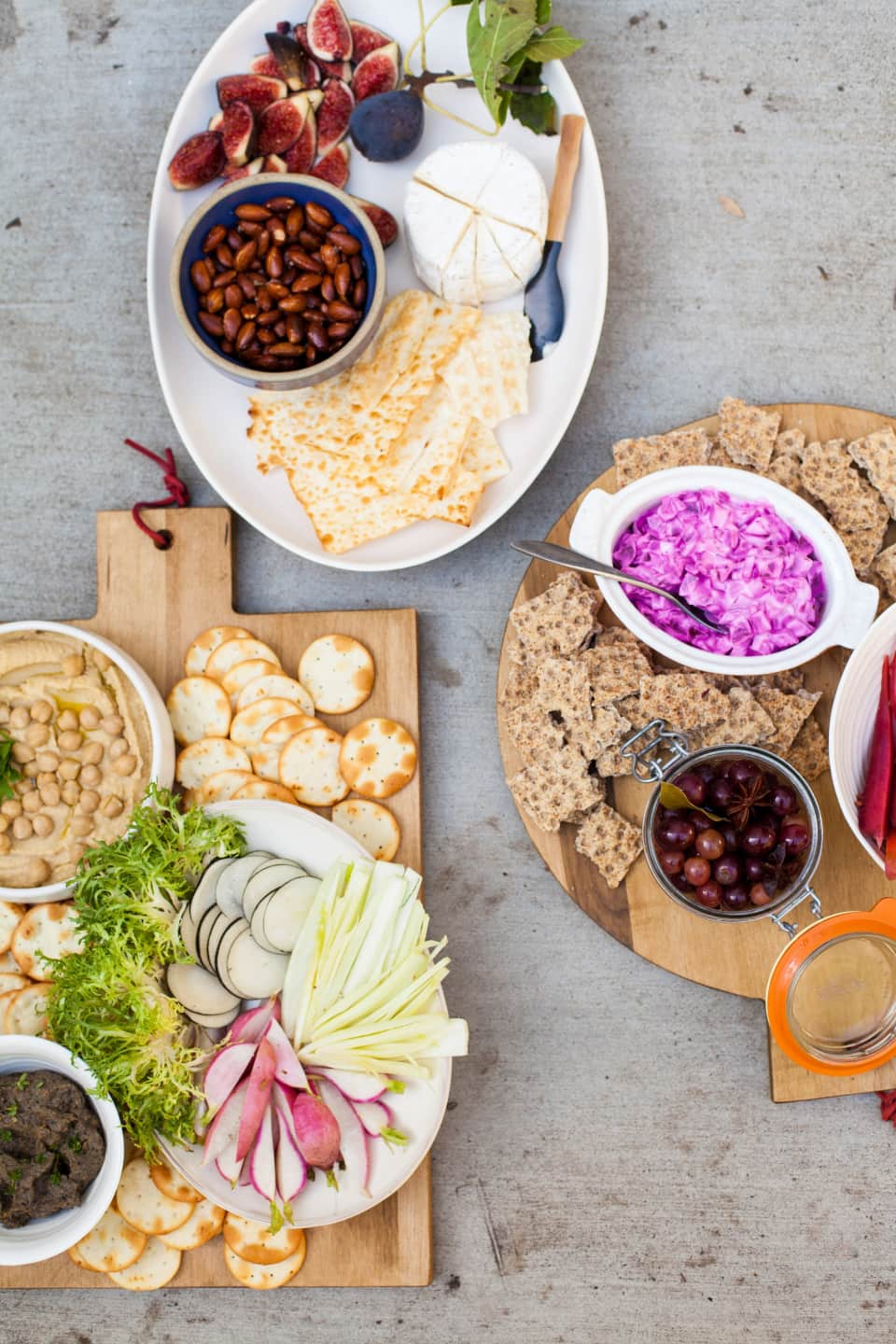 Since Thanksgiving is just around the corner, get ready and plan ahead with a modern relish tray that is sure to impress and bring the family together. Click here to find lots of ideas.
7. Perfect Mediterranean Party Platter
A Perfect Mediterranean Party Platter means a perfect dinner experience for your family and friends. Enjoy authentically delicious flavors while providing a mouthwatering display. Learn how to make it here.
8. Meat and Cheese Platter
Take a page out of the European book by serving your guests this Meat and Cheese Platter. Find the tutorial here.
9. Cheese Platter For Entertaining
If you love cheese platter, this is totally for you. Perfect for a game day snacks or a classy get together. Click here to read more.
10. Ultimate Summer Fruit Platter
I know summer is coming to a close! But, take advantage of the summer fruit while it's still in season! Learn how to make it here.
11. Seriously Delicious And Instagramable Platter
This one is sure to impress not just your social media fanatic friends but everyone who loves, enjoys and knows what good food is. Learn how to make it here.
Still up for one more party platter? How about a Super Bowl Party Platter? Let's watch the video from Fortunecooking:
Ready to host a party? Which party platter will you serve? Let us know in the comments below.
Follow us on instagram, twitter, pinterest, and facebook!
Like this? Then, you'll  never regret checking the links below:
Classic Kids Party Ideas For The Homesteading Family
12 Christmas Party Games for Your Holiday Gathering