Garden pallet projects are a great way to put your pallets to good use. Upgrade your garden this spring with some of these ideas!
Pallet Projects | Homesteading And Gardening Ideas
I've been doing some cleaning in our shed and guess what I found? Pallets! It's on my list of things to never throw away so it was really no surprise that I'd come across a couple. So what am I to do with these pallets? I looked around and had a lightbulb moment—it does seem like my garden needs a bit of a makeover, and the wonderful thing about pallets is that they're basically ready-made bundles of building material. They're also very aesthetically pleasing in an outdoorsy garden sort of way.
Having a nice area of your yard to spend time is a huge bonus during the ongoing quarantine. It's healthy to breathe fresh air and get some sun. And adding pallets in creative ways makes your garden feel more like a hang-out spot than just a project to work on when you want some exercise.
So if you feel that your garden could use some additions, or you just want to get busy on a healthy at-home project, here are a few garden pallet projects worth trying!
But before we begin, you should: Learn how to safely and easily deconstruct a pallet!
1. Pallet Patio Furniture
All you need to do is stack pallets in a creative way in order to make totally usable furniture for your garden that looks great!
Make your own pallet compost bin to ensure your garden is healthy by having a constant supply of compost. This easy DIY project takes less than an hour to make. It's a great compost bin, not just because of the way the pallets create a structure to the pile, but it also allows proper ventilation.
This is a great woodworking project for beginners and experts alike. A raised flower bed will make a great addition to any garden. It's the perfect solution to a spot in your garden where you find the hardest to grow plants. Check out this ready to use flower bed, right here.
Miss working with mason jars? Don't! Here's a mason jar lighting project that will light up your garden beautifully.
Want to make your garden spring ready? Then, 2 or more of these creative DIY pallet planter ideas will give the best result for your spring garden.
6. Squash Growing Rack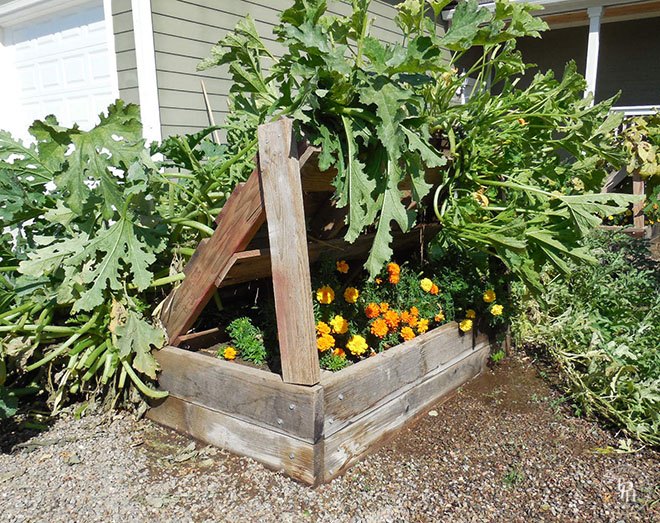 Want to start growing some squash, then you'll need this squash growing rack. It can be set up anywhere in your garden and can help you save gardening space because it will keep your squash plant in one area. Check out these rainbow rose seeds and we'll give you "The World's Largest Tomato Seeds Too 100%" for FREE.
7. Pallet Swing
Bind together two pallets and suspend the two ends from an overhanging branch and voila! You've got a wooden swing!
Of course, your swing will look a bit bare without anything decorating it. Not to mention the fact it will be uncomfortable to sit or lie on. Solve both these problems by buying a thin cushion the dimensions of your new pallet swing.
The result will not only be comfortable but attractive in a quaint, rustic sort of way. Lying on your swing, swaying gently back and forth in the garden breeze is a perfect way to enjoy the lush atmosphere you've created, too.
8. Rainbow Pallet Flower Garden Planter
I'm pretty sure this rainbow pallet flower garden planter will turn into a fun weekend pallet project for the whole family and will bring more color to your garden.
9. Pallet Potting Bench
When you prefer to have a bench for your pots instead, make this pallet potting bench and house your plants in it conveniently.
Keep your garage #extra organized with these #SpringCleaning ideas: https://t.co/xdsxcbNO3W pic.twitter.com/xQQTFQxDK7

— Homesteading (@HomesteadingUSA) February 23, 2017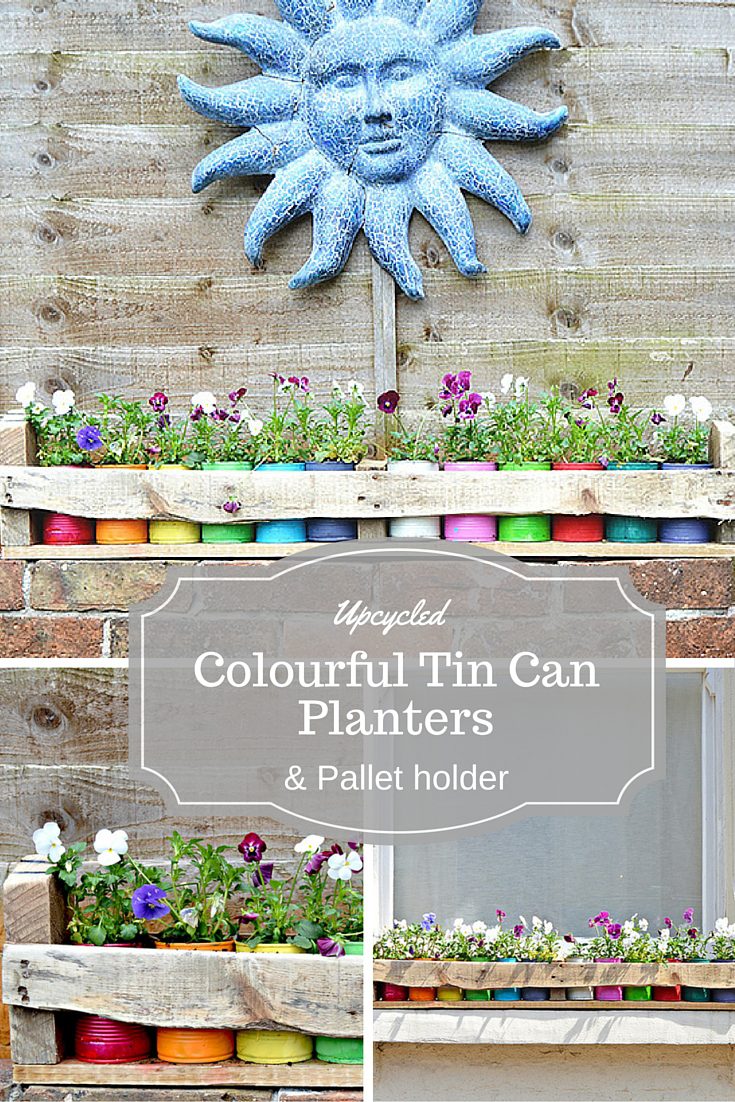 Repurposing is something every homesteader enjoys. These tin can planters are a great way to upcycle, not just for pallets, but for tin cans as well!
11. Garden Supply Storage
Get rid of the clutter and save space in storing all your garden supplies by hanging them in this garden supply storage.
12. Pallet Gardening Table
Feel like you need a working space for all your gardening needs? Then, this pallet gardening table is a must have in your garden! This fold out table is seriously so cool.
13. Pallet Fence
Every garden needs a fence. See how you can build your own pallet fence here. Don't forget to customize it by painting it with different colors. If you want it to look really special, pick some vivid colors.
14. DIY Hanging Garden with Pallets
Got limited space for gardening? Well, you can have unlimited possibilities and get to plant more by hanging your plants with pallets.
15. 7-Step Pallet Garden
When you want to build your garden primarily around pallets, just follow these 7 steps and you'll have the simplest yet prettiest pallet garden.
16. Labeled Spice Garden
In a similar vein, you can pry a few slats loose from a pallet and add a few holders to the underside to make a vertical hanging garden for spices! Label each spice for a very cool-looking spice garden.
17. Pallet Bar
Like we said, making awesome outdoor furniture by stacking pallets is easy.
By creating a bar, you can transform your garden into an entertainment space for lawn parties. Or mix yourself a few cocktails to while away the quarantine.
18. Make A Greenhouse
The slats on a pallet are perfect for creating the frame for a large structure when they are pried off.
Creating a greenhouse from pallet slats will obviously require a bit more time than the other ideas here since you'll need to get your hands on the glass plates too, but it's a pretty easy way to make your garden a lot more impressive.
19. Pallet Pond
Use deconstructed pallets to make a pool in your garden. Decorate it with some koi fish and water plants to get that garden atmosphere!
20. Wooden Pathway
A wooden pathway creates an inexpensive and attractive garden path, is easier and less difficult to make than a concrete or stone path, and works perfectly in wet or sloping areas.
Want to see how to build your own pallet garden? Watch it here from Canyon Ranch Institute:
Pallets are one of my favorite material when it comes to DIYing. It's inexpensive and the possibilities with pallets are endless. Explore your creativity and let these 14 pallet projects for your garden guide you to have the best DIY weekend ever!
Which pallet project will you add to your garden? Let me know below in the comments!
Throwing things is not a homesteader's thing! Check out here 20 things you should never throw away! You'll surprise what are these things!
Follow us on Instagram, twitter, pinterest, and facebook!
This post was originally published in March 2016 and has been updated for quality and relevancy.