Got a sore throat? No problem! This home remedy will ease that pain right up. Natural remedies are the best remedies in my opinion.
Best Home Remedy for a Sore Throat
Nothing ruins your morning like a sore throat, but that's what home remedies are for! Sprays, rinses, and medicines for a sore throat can do more damage than good in the long run, so we've shared our favorite home remedy recipe to sooth that scratchy, painful sensation. And the really awesome news is this natural home remedy can be made with things you likely already have on hand, so you won't have to fight any lines at the store while you're not feeling well. Just make this easy 3 ingredient recipe and your throat will be back to normal in no time.
Not sure if it's strep throat? Check for these symptoms. If it's strep you'll want to seek medical attention right away. A simple sore throat will go away, strep throat will last unlesss treated.
Sore Throat Home Remedy Ingredients: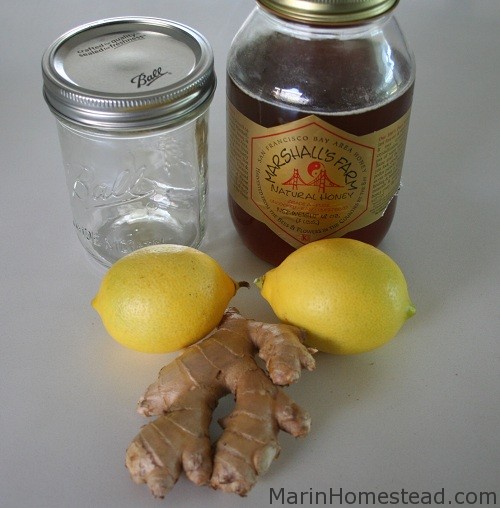 2 lemons
2 piece of ginger about the size of your pointer and middle finger together
Honey (about 1 cup or more)
Step 1.  Slice the lemons and ginger thinly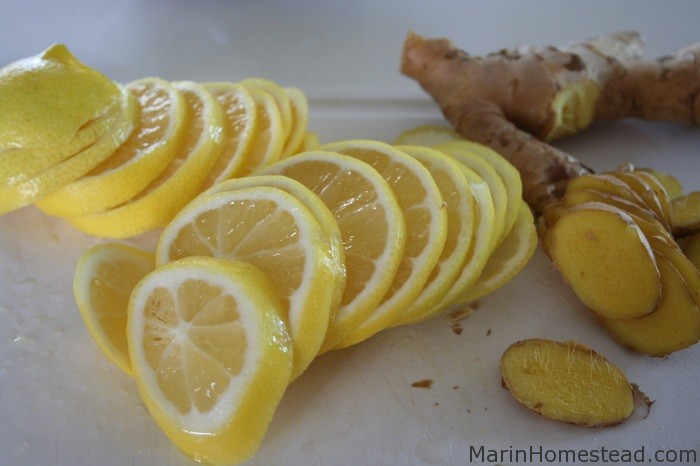 Step 2.  Distribute the slices evenly in a clean 12 0z. mason jar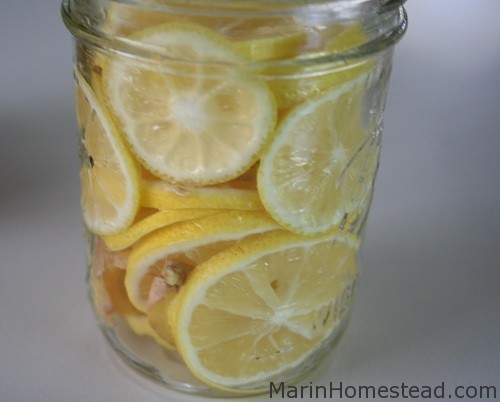 Step 3.  Slowly pour the honey over the slices, making sure to cover all the voids
Cover the jar tightly and keep refrigerated.
How to Use:
Add a spoonful with some hot water and drink as a tea.
What other sore throat remedies have you tried? Tell us about it!
Want more awesome all-natural home remedy recipes and homesteading tips? Subscribe to our newsletter today!
This sore throat buster has been adapted from Marin Homestead's recipe.