Wondering how to catch fireflies, or *lightning bugs* as some like to say? Catching fireflies is a fun and simple summer activity on the homestead. Fun for kids and adults, catch them in mason jars to provide a glowing source of light throughout the night.
A Glowing Homestead With Fireflies And Mason Jars
To go out in a field and capture the fireflies (safely), I've given you instructions for this below. But if you want to make your own firefly light, that mimics the same appearance but without capturing the little creatures, we've also come up with a few ideas! Keep reading for firefly mason jar crafts and ideas to try this summer that everyone, even your kids, will love!
Catching Fireflies in a Mason Jar!
Step 1: Catch Fireflies
Fireflies come out in June, and they are easy to catch. Just gently pick the lightning bugs up and set them in the jar! Put a damp paper towel in the jar to keep the fireflies from drying out.
Step 2: Seal Your Jar
Seal your jar and watch your fireflies glow. But don't forget to release them afterward!
That is how you catch fireflies! Don't want to go out catching fireflies? You can make your own look-a-like lightning bug mason jar project instead! Here are 3 videos with 3 different ways to do it:
Firefly Mason Jar Crafts:
Method #1: DIY Mason Jar Firefly Light (with Glowsticks)
This DIY mason jar firefly light with glowsticks will only last for 2 hours. Kinda short, but it's the perfect way to entertain kiddos this summer. Plus, it's very inexpensive! All you need is some glitter, a couple of glowsticks, and a jar. Learn how to make your own DIY mason jar firefly light in the video below.
Precautions: To avoid any chemical reaction due to glow sticks please use gloves and safety glasses while doing the project.
Method #2: DIY Mason Jar Firefly Lamp (with LED Lights)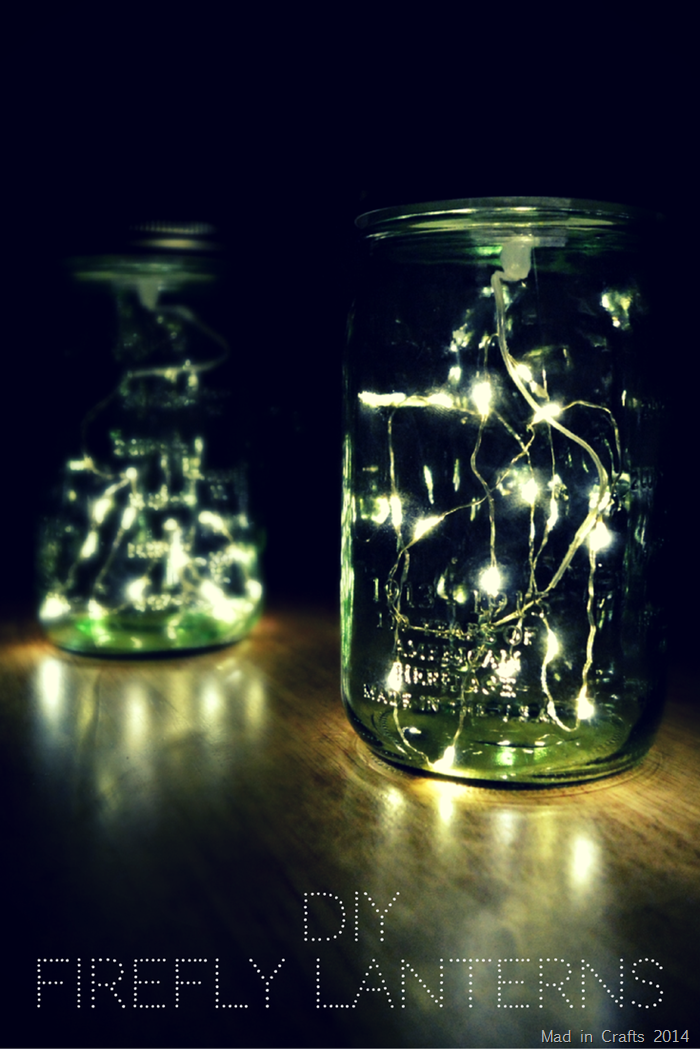 This DIY mason jar firefly lamp with LED lights only needs three supplies and 15 minutes to put together. When you are done you'll have lanterns that look like you have caught fireflies in a mason jar! Watch the DIY mason jar firefly lamp making tutorial below and learn how to make it yourself.
Method #3: Mason Jar Firefly Light (Solar Powered)
Your nights will be brighter with these mason jar solar lights. Create this mason jar craft and have a whimsical lighting for your garden or patio at little to no cost at all. Watch the video below this photo to learn how to make your own solar powered mason jar firefly light.
What to know why fireflies glow? Check out this fact in the video by Explorium: 
That's all, my fellow homesteaders! What better way to enjoy the summer than to fill a mason jar with fireflies, and watch as they light up the night in a capsule before your eyes? I hope you have a great time catching fireflies!
Do you catch any fireflies? Or did you decide to make the mason jar craft! We're so excited to know! Let us know in the comments section how your own project went?
Want another cool mason jar craft? Check out DIY Prism Mason Jar Candle and your light will take a brand new shape.
Follow us on Instagram, twitter, pinterest, and facebook!
This post was originally published in May 2015 and has been updated for quality and relevancy.