Prepare your home for the merriest holiday ever with these homemade Christmas decorations. These DIY home decorations are rustically charming and easy to recreate.
RELATED: 24 Stunning Homemade Christmas Ornaments You Can DIY On A Budget
30 Homemade Christmas Decorations with Rustic Charm
1. Pine Cone Decorating Ideas for the Holidays
One of the great decorating materials are pine cones, you can find them for free on the ground! The only problem is, they're always brown.
However, you can easily customize pine cones with the paint color of your choice and arrange them to your heart's desire. Choose two or more from these pine cone DIY Christmas decorating ideas and achieve the rustic appeal pine cone has in spades.
2. Rustic DIY Stocking Hangers
I fell in love with the rustic charm of these DIY stocking hangers! It's not only an impressive home decor for the holidays but also an amazing gift idea to surprise a friend who loves anything rustic.
All effort making these rustic DIY stocking hangers is absolutely worth it!
3. Candy Cane Ornaments
These rustic candy cane ornaments will surely bring the holiday cheer to your Christmas tree. If you want to add a colorful, old-school element to your holiday decorating, these rustic candy cane ornaments fit the bill.
4. Rustic Decorations from Recycled Wine Bottles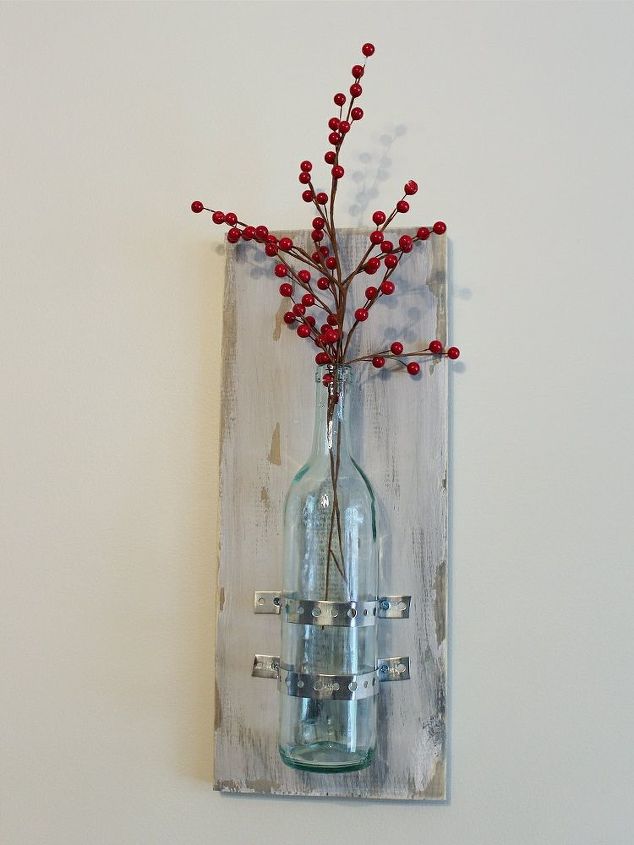 Wine bottles come in different colors, shapes, and sizes, making them such a versatile object for repurposing or upcycling. If you have some empty wine bottles, get crafty and create your own rustic decorations from recycled wine bottles.
5. Reindeer Foot-Print and Hand-Print Pillows
If you want a fun craft to share with your kids, these reindeer footprint and handprint pillows will sure give you the joy of crafting with your kids. They are a great keepsake you and your young ones can treasure.
Use brown, white, and black fabric paint to create the footprint and handprint. Make a pair with your kids to adorn your sofa.
I'm sure your kids will be happy to be a part of your home decorating.
6. Natural Stamped Burlap Christmas Ornaments
For this beautiful shabby chic rustic Christmas ornament, wrap a styrofoam or a plastic ball with burlap. Add burlap thread, and stamp fun text and greetings to make them match the holiday season.
7. DIY Christmas Towels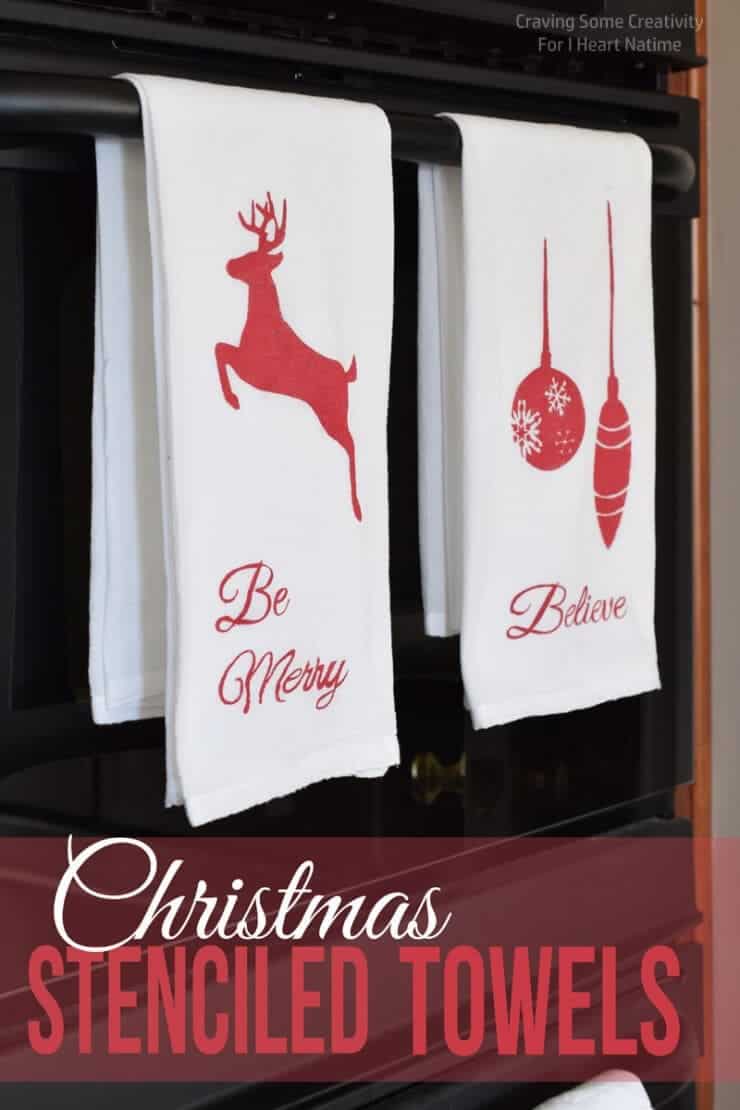 Give your kitchen some holiday cheer with these DIY Christmas towels.
It will give your kitchen a pop of color and a useful accessory all at the same time. This could also be your perfect handmade gift.
8. Cute Snowman Blocks
I enjoy incorporating cute snowmen into my holiday decorating. I'm so happy I found this cute snowman blocks idea.
I can use it to spruce up my living room for the upcoming holiday. They simply add a bundle of cool, icy charm, and cuteness everyone enjoys!
9. Fairy Light Globe
This fairy light globe is bound to add a magical touch to your Christmas decorating. You can also use your extra chicken wire if you don't have wire baskets.
10. Scandinavian Inspired Christmas Candle Holder
Incorporate Scandinavian elegance into your holiday decorating with the very simple idea of a Scandinavian inspired Christmas candle holder. Grab a mason jar, wrap it with birch bark, and attach twigs and some greens for embellishment.
There you have it, some simple yet cozy Scandi style, not only perfect for the holiday but all year round.
11. Bright Christmas Star
Take a low-key approach to decorating your home for the holiday. This bright Christmas star idea will make sure your house shines the brightest.
It's simple and very easy to recreate!
12. Mason Jar Lights
Light up every corner of your home with these gorgeous mason jar lights. It is very easy to make and absolutely adorable for your Christmas decorating.
13. Wood Slice Wreath
This wood slice wreath shows it all: minimalist, but filled with rustic charm to bring out a merrier Christmas spirit in any spot you put it in. You can add some Christmas lights around to make it more magical.
14. Rustic DIY Advent Wreath
If you want to keep your decor child-friendly, then this rustic DIY advent wreath is perfect for you. It's pretty easy; even an inexperienced crafter will be able to pull it off.
15. Snowman Fridge
With just a pair of scissors and construction paper, transform your fridge into a jolly snowman to inspire the Christmas spirit out of your cooking. Make sure to include your young ones in this easy Christmas decor to make it merrier.
RELATED: Christmas Dollar Tree Ideas For Saving Money
16. DIY Rustic Christmas Tree
Give your Christmas tree a little bit of a twist this time. This DIY rustic Christmas tree is truly original, unusual, and interesting.
It goes perfectly anywhere in your house. This is one of the most unique Christmas tree ideas around.
17. Winter Snow Globes
These winter snow globes will bring the whimsical cheer to your Christmas decor. You can also have it as a handmade gift and a delightful surprise for a special someone who loves both snow globes and mason jar crafts.
18. Toilet Paper Rolls Christmas Decorations
The end of your toilet paper is a beautiful new beginning for your Christmas decorations. With your creativity, I'm sure you'll have unlimited homemade Christmas crafts to do with toilet paper rolls.
19. Christmas Tree Wood Slice String Art Ornaments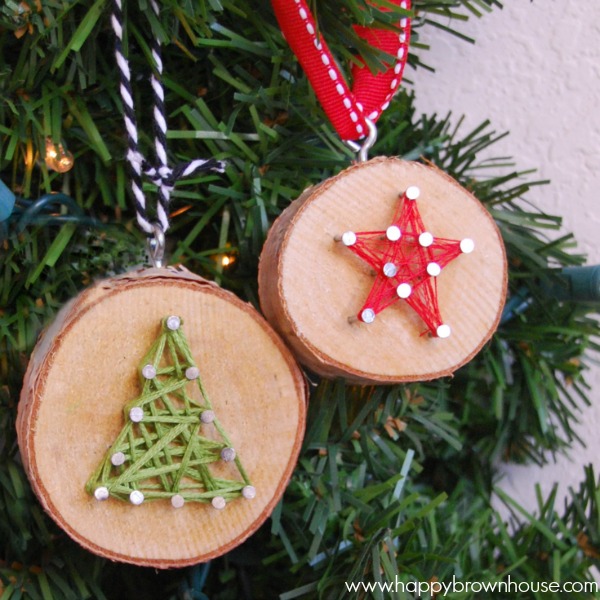 These rustic DIY Christmas tree wood slice string art ornaments are easy to create using just wood slices, thread, nails, string, and hooks. They look amazingly beautiful dangling from your Christmas tree.
20. A Bucketful of Christmas Candles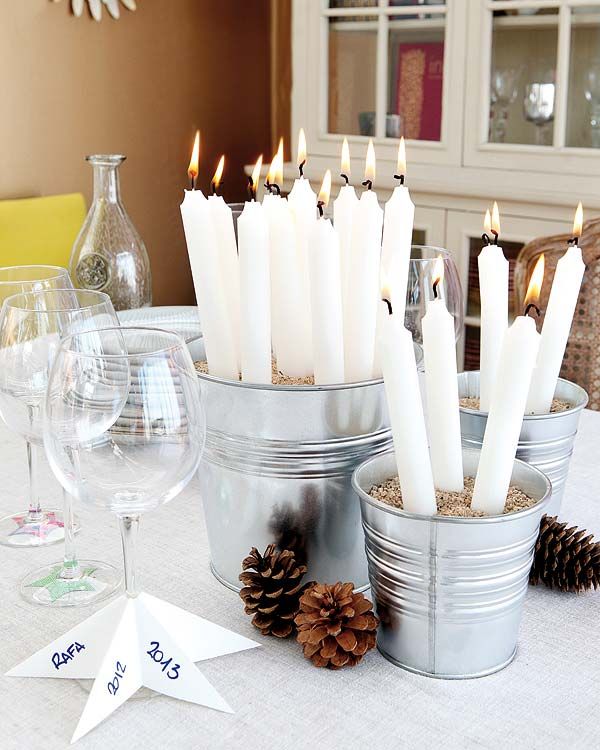 To recreate this gorgeous Christmas decor just fill a bucket with sand and stick in some candles. If you prefer, you can adorn it with a Christmassy ribbon for a more festive look.
21. JOY Holiday Tin Luminaries
Repurpose your old tins to make these beautiful DIY joy holiday luminaries! I so love this idea, it's clever and beautifully perfect to add some light to my homestead.
22. Christmas Window Decoration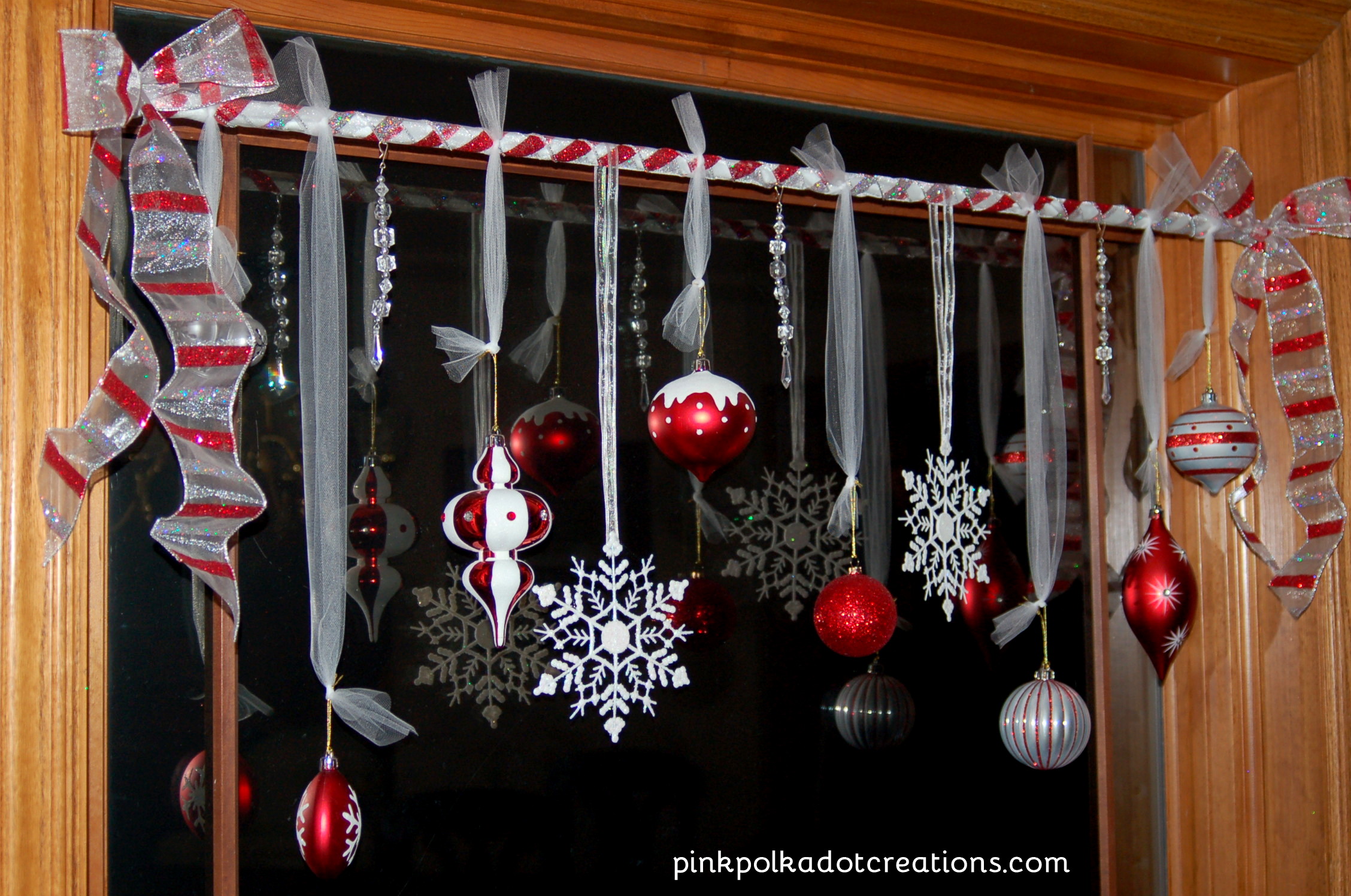 It's the perfect time of the year to spruce up your plain and boring window. Gather your supplies and let your creativity flow in creating this uniquely beautiful Christmas window decoration to bring a magical atmosphere into your home.
23. Cute Twig and Cork Reindeer
This cute twig and cork reindeer will give your centerpiece a unique touch of festivity. Get some twigs, pop that cork, and let the cork art craze explode at your Christmas celebration.
24. Homemade Burlap Christmas Stockings
Give your holiday decorations a chic and vintage look with these homemade burlap Christmas stockings. Add some embellishment or different hues to match your home decor.
25. Tin Can Snowman
I will have this adorable tin can snowman greet my holiday guests in my front yard. My grandkids and I will surely have a blast creating this.
Can't wait for the weekend to come; my crafting supplies are all set for this project.
26. DIY Underwater Christmas Forest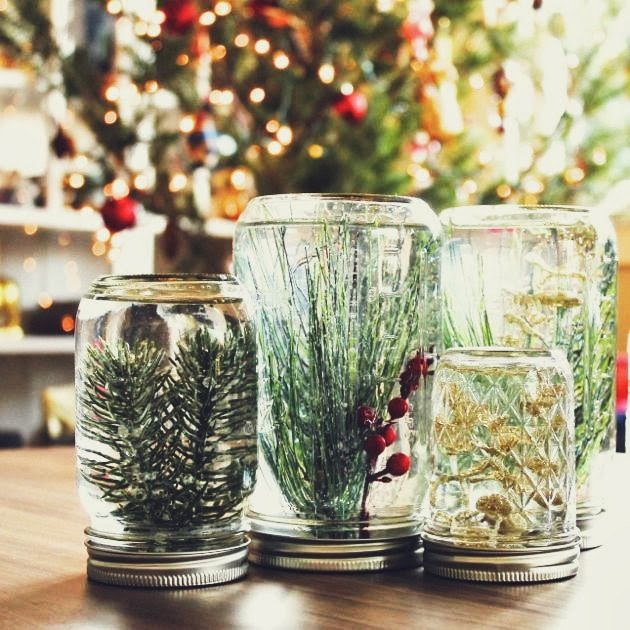 If you're tired of the traditional Christmas decorating ideas such as the snow globes, this DIY underwater Christmas forest is the perfect twist to decorating your home this yuletide season. If you're looking for something unique and adorable, then this is it!
27. Little Wine Cork Christmas Trees
These cute DIY wine cork Christmas trees are easy to make, stunningly beautiful, and perfect as a handmade gift.
They would also be a great place to hold cards. They're cute and versatile as well!
28. Snowmen Milk Jugs
Go green this Christmas season and make use of those recyclable milk jugs to create this lovable snowman Christmas decoration. These snowmen milk jugs will make Santa really proud of your creativity and your effort to reduce, reuse, and recycle.
29. Christmas Candle Holders
Fill small ceramic pots with herbs, berries, and a tapered candle. This just makes my decoration super easy because I've got lots of ceramic pots with herbs planted in it.
All I've got to do is put tea candles and berries to make it more festive for homemade Christmas table decorations.
30. A Potful of Christmas for Your Porch
Your porch will truly turn merrier if you arrange a couple of big pots full of greens, reds, and pine cones. This potful of Christmas for your porch idea will bring the warmest welcome to your friends and special guests.
Still got time for one more rustic homemade Christmas decorations idea? Check out this video from Hooked on Sharing:
Fill your home with rustic homemade Christmas decorations and invite the natural beauty of the yuletide season in. I know I'll be doing the snowman ideas, but who knows, I might mix and match a couple more from this list.
I just can't wait to get started!
What are your favorite homemade Christmas decorations from this list? Let us know your thoughts in the comments section below!
UP NEXT:
Follow us on Facebook, Instagram, Pinterest, and Twitter!
Editor's Note: This post was originally published on December 5, 2015, and has been updated for quality and relevancy.