You'll love this chicken recipes roundup. From easy chicken breast recipes to fried chicken wings; crockpot chicken to chicken salad; we've got it. Pick one of the chicken recipes below and whip something up for the whole family to enjoy.
Chicken Recipes Roundup
We've been raising chickens for years now and I have to tell you, we have never run out of fresh meat ever since. So whenever my family asks me to cook chicken, I don't have to run to the market to get one. It also saves me a lot of money in the process, I also rest well knowing my chickens are being very well treated and dining on only the best food sources. But enough about that. You don't really have to raise chickens to enjoy any one of these delectable chicken recipes. Just grab some from the grocery store and take your pick on which one you'll prepare today.
Get your casserole ready and start making these delicious casserole recipes.
Don't really feel like using your casserole? Why not grab your crockpot instead and follow any of these recipes. Get them here.
3. Citrus and Goat Cheese Smoked Chicken Summer Salad
Zesty, fresh, smoky, and accented with a burst of citrus, this salad will wow your guests. Get the recipe here.
4. Curry Chicken
Eat clean with this curry recipe. No heavy cream, salt, sugar and carbs…Interesting right?
Have a delicious complete meal by making these chicken and rice recipes. They'll be your new favorite. Read more about them here.
6. Spicy Fried Chicken
Sinfully good, spicy and fried. What more can you ask for? See how you can make it here.
7. Baked Chicken Drumsticks
But if you want to make your chicken healthier, bake it instead of frying it. See how here.
8. Easy Vietnamese Chicken Noodle Soup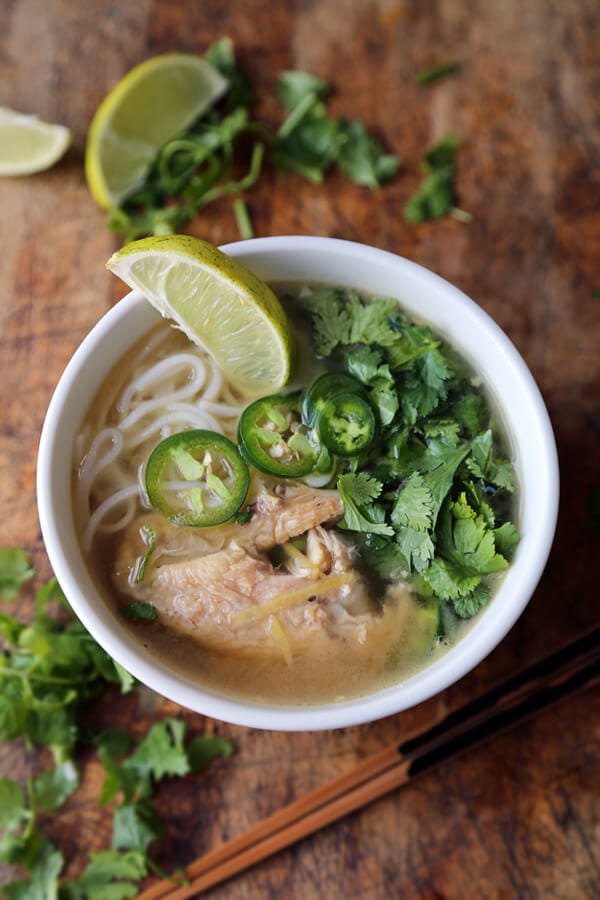 Want something Vietnamese that will make you feel good inside? Check the chicken noodle soup recipe here.
And just in case you want to make it traditional, use your pressure cooker for this one. Recipe here.
10. Chicken Pot Pie
A wonderful combination of seasonings and flavors. This is the best chicken pot pie you'll ever have.
11. Homemade Coconut Chicken Recipe
This will be your next new favorite go-to recipe. Trust me!
12. General Tso's Chicken
You'll only need half an hour to make this for dinner tonight. Recipe here.
13. Habanero Chicken Tacos
You won't feel guilty eating tacos when you make this flour-less, low fat, and low carb healthy tortillas for this delicious Habanero Chicken Tacos.
14. Chicken Enchilada Recipe
Taste Mexico with this authentic chicken enchilada recipe.
15. Grilled Chicken Breast Recipes
Make it lean and start grilling some chicken breasts. You know you want to. Get your choices here.
16. Shredded Chicken Recipes
Turn your leftovers into amazing dishes for breakfast, lunch or dinner. Get the recipes here.
17. Buffalo Chicken Dip
And in case your leftover chickens are a little more than shredded, make it a dip!
18. Simple Marinades to Save Chicken Dinner
When you think all is lost, just marinade! You'll just need 3-5 ingredients for this. Amazing right? Check them out here.
Still want more? Why not try copying KFC's fried chicken with this recipe from Nicko's Kitchen:
Which one will you try tonight? Let us know below in the comments!
Want more homesteading tricks, tips, and tidbits. Subscribe to our Newsletter! You'll also be given access to exclusive offers on the latest homesteading essentials.