Winter is coming! Follow these 10 Blizzard Survival Tips to get through the cold and stormy nights safely.
Blizzard Survival Tips To Get You Through Winter
When the next winter storm hits, be prepared with these blizzard survival tips. You don't have to be the ultimate prepper to survive a blizzard, but everyone should have a working knowledge of cold weather know how. Watch for whiteout's and always stay indoors and avoid driving during these types of storms. Get through winter storms this year with these great tips!
1. Insulate Your Pipes
One of the most important things you need during a blizzard is running water. Unfortunately, you can't have this if you don't insulate your pipes. Water pipes have a tendency to fr­eeze in temperatures below 20°. If you want to prevent your interior pipes from freezing, cover it with foam insulation.
2. Be Prepared, Technically Speaking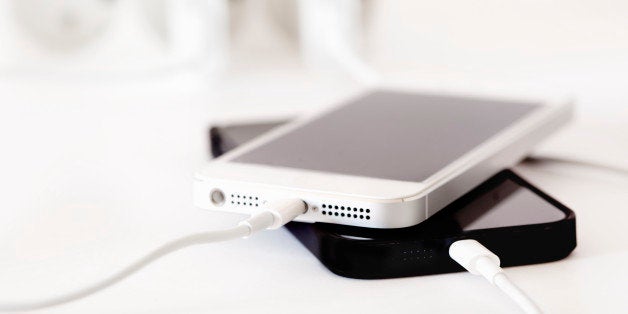 Basic things like paying your electricity bills on time and keeping your cell phone fully charged will matter a lot during a blizzard. Losing electricity before blizzard hits is a big N-O, even to those who are master preppers.
3. Stock Up Your Pantry
Stock up your pantry, fridge, cellar, and other nooks where you normally keep your food in the house. Make sure to include non-perishable food such as canned goods that you don't have to heat, bread and margarine, fruits and vegetables that can stand being at room temperature for a few days.
If you have pets in your house, it's also a good idea to stock up on their food so they won't have to share yours and deplete your food supply faster.
Check out my preferred canned meat product, perfect for an underground shelter. Shop Certain Food canned meat here.
4. Stock Up On Bottled Water
While it's possible to have water running from the tap during a blizzard, it's still a good idea to have clean drinking water on hand. Keep at least 10 gallons of water on hand, more if you have a large number of household members.
5. Prepare An Emergency Kit
Get a box and fill it with some emergency equipment like a flashlight or two with plenty of extra batteries. Include a battery-operated AM/FM radio so you can keep track of weather updates even after the electricity has gone. Keep sleeping bags and wool blankets and kerosene heater with enough fuel for a week of steady use.
If the local weather reports are giving out a warning that a blizzard is going to hit, be sure to charge all of your cell phones before the power goes out. It may be the only means of contact left once electricity and phone lines die, and in the event you need help, you won't want to be without phone service!
The cuteness will make acres of snow melt in an instant! ????❤???? #HappyHomesteading | ????: @beahappyhomestead pic.twitter.com/52DRi0sxTs

— Homesteading (@HomesteadingUSA) January 10, 2017
6. Know How To Use An Alternative Form Of Heat
Using the fireplaces and kerosene heaters can be hazardous without the right ventilation. Always make sure that your children are away from any alternative heat source. Practice heating only one room and close off unused rooms in the house. This way you won't be depleting your fuel and firewood supply like paper on fire.
Add this to your blizzard survival tips, it's a waterproof firestarter for FREE, check it out here.
7. Watch Out For Frostbite
Frostbite occurs when your skin and body tissues are exposed to cold temperature for a long period of time. You are more likely to develop frostbite if you don't wear gloves, warm socks or a winter hat. The areas most likely to be affected by frostbite are your fingers toes, ear, nose, chin, and cheeks. Watch out for numbness, tingling, burning, itching, and pale skin that is is very cold to touch, hard, and waxy-looking, as these are signs of superficial frostbite or frostnip.
If freezing continues, deep frostbite may occur. The skin may freeze and harden and appears black and dead. There is also an increased and eventual loss of sensation, swelling and blood blisters.
You can heal frostnip with first-aid remedies, like rewarming the skin. All other frostbite needs medical measures because it can harm skin, tissues, bones, and muscle.
8. Layer Up
Staying warm is critical in the event of a blizzard. Prevent hypothermia from occurring by wearing loose, warm, layered clothing. Wear mittens and layer your socks and a good warm winter blanket to keep all wrap-up and cozy.
And speaking of layering up to keep you warm this beautiful 100% cotton hoodie will surely help you stay warm when the blizzards' hit. So, better stay warm in style!
9. Keep Active Indoors
Indoor activities such as board games, cards, puzzles and coloring books for smaller children will keep the entire family entertained while you wait out on a storm. No matter what the situation, if you're stuck in a blizzard, keeping yourself and everyone else entertained will nurture a positive mental attitude and a will to live which are both as important as any survival technique.
10. Lastly, Stay Indoors
High winds and blowing snow can create white-out conditions, making the area zero visibility and making it easy for you to get lost. Traveling in a blizzard is just not a good idea, avoid traveling even the shortest distance during a blizzard.
Want to know more DIY blizzard survival tips? Check out this video from DIY Hip Chicks:
Blizzards are crucial winter storms that produce extreme snowfall, a blast of force winds, below freezing and frequently whiteout conditions. The main thing you can do is to prepare for the blizzard before it hits. So, my fellow homesteaders, take some time to reflect on these tips and be ready when a blizzard hits this winter.
Are these tips helpful? Did I miss any? Leave your thoughts in the comments section below.
Want some ideas of things you can do indoors during winter? Here're 18 things you can do at home during winter that will surely beat winter blues!