Never throw away these 63 items. A true homesteader knows how to recycle, save these goods for reuse and save your money in the long run. Here's our updated list of 63 things to never throw away when you're cleaning up!
63 Things To Never Throw Away As A Homesteader [2nd Edition]
Upcycling and repurposing can save you a lot of money and make good use of items you would normally throw away. You may not want the clutter but giving things new life can be both beneficial to your home and the environment. Try some homesteading craft projects with the things you may think of as junk.
I am a pack rat. Being a crafter, you see craft ideas and DIY projects in almost anything and everything. Crafting for me is more on upcycling projects and repurposing ideas. Use old things and make them new again for organization or room and house decor. There are a lot of things you may think of as junk, but after a little tweaking and some love, it can turn out to be a cool homesteading project. So check out this now updated list of 63 things to never throw away.
Sentimental people would understand this. You had a nice glass of wine in a celebration with family and friends. So, you keep the cork as a remembrance of that occasion. But did you know that there are so many craft projects you can make with them? Click here to get more wine cork craft ideas!
Once you've learned how to cut glass, there are so many craft projects you can make with these bottles. Whether it be for room or home decor or useful stuff in the kitchen. Check out how to make beer bottle glasses here to get you started.
Quick tip: Before you get started, make sure you have a quality glass cutter to help prevent any accidental cuts!
3. Broken Crayons
You can make crayon art or melt them into fun shapes for new crayons. You can even make MAC lipstick colors, too!
4. Pipe Cleaners
Let your kids do cool stuff by getting into pipe cleaner crafts. Here are some great ideas!
5. Toilet Paper Rolls
If you've been throwing these out then your kids may be missing out on a lot. Check out some upcycling ideas here.
Poke holes in the lid of an old jug and use it as a watering can. #upcycling https://t.co/HbjJ38tXsw pic.twitter.com/TNXke3voBD

— Pioneer Settler (@PioneerSettler) December 17, 2015
6. Pallets
In case you've been living under a rock, wood pallets are awesome for so many woodworking projects. How about trying a pallet wall art?
7. Old Tires
Tires get worn out after a couple of years. Have you considered turning it into a coffee table or ottoman?
In case you've considered throwing old books out, here are some repurposing ideas that will make you think twice. Check them out here.
If they're just laying around from your history or geography class from who knows when, it's time to upcycle. Check out some awesome ideas how here.
Used or unused, there's a craft project waiting to happen. Get some ideas here.
11. Old Ladder
Add a touch of paint and you can repurpose old ladders. Need a new drying rack?
12. Old Door
Make it inspirational wall art or even a DIY headboard.
13. Old Window
If you get creative there a lot of DIY projects you can make out of an old window. Try our DIY coffee table for one.
14. Six Pack Holders
Love drinking beer? Then, I'm sure you have a couple of them around. Did you know you can make them into DIY coasters?
15. Old Belts
If you think there's no more hope for your leather belts, think again.
16. Bottom of Celery Stalk
Are you throwing the bottom of your celery away? Did you know that it's what you need to plant to grow celery? See how here.
17. Dryer Lint
If you're doing your own laundry, then you must have a collection of this in the garbage already. Add this to your list of things to never throw away. One way to repurpose this is to store and dry them. It's a great fire starter.
18. Old Springs
Add vintage appeal to your craft projects with old springs from beds and chairs.
19. Bread Tags
Do some organizing hacks with those little tags from bread.
20. Soda Can Tab
Collect these little tabs, and you can make a DIY chain or even use it to organize your closet.
21. Leftover Paint
So you've painted everything that needs painting, and there's still some leftover. Here are some cool DIY projects you can try.
22. Vintage Suitcases
Instead of throwing out old suitcases, here are some creative ways to repurpose them. Check it out here.
23. Rubber Bands
Don't overlook these rubber bands. They are incredibly useful around the household for keeping spatulas and mixing spoons from slipping.
Do you know those paint chips they give you at hardware stores? You can do a lot of colorful craft projects with them. Here's an easy DIY project for a DIY calendar you can create.
25. Bottle Caps
Save your bottle caps! From table covered bottle caps to wind chimes, the possibilities are almost endless.
26. Old Silverware
Make cool decor and even jewelry with your old silverware. A little metal stamping can also go a long way.
27. Light Bulbs
Aren't these DIY plant holders pretty? Personally, I loved this one so much I had to go buy new bulbs for this project since I never kept the old ones (I do now!). Here are the bulbs I got in case you need some too!
28. Prescription Bottles
Prescription bottles should be one of the things to never throw away. Don't just use them for your prescriptions, it's a cute storage idea for your little items like hair clips and jewelry.
29. Old Soda Crate
This is the perfect way to store and organize your stuff. You can even try using it as a DIY dog bowl holder.
30. Old Neckties
So your father or husband has neckties he doesn't want to wear anymore? What DIY project can you think of? Use this list!
31. Bicycle Wheels
It's not just old tires that you can upcycle.
32. Old Globes
Don't take that old globe for granted, you can also make it a bowl.
33. Old Umbrellas
I'm sure you've had your share of worn out umbrellas. The handle can be turned into a coat hanger and other cool things.
34. Plastic Spoons
So you've had a backyard party and have tons of used plastic spoons. Don't throw them out. You can make awesome DIY art with them.
35. Altoids Tin
These tins are great for storing small things. You can even turn it into a tic-tac-toe travel game too.
36. Old Toys
Kids will get bored of toys pretty easily. With some paint and glue, you can turn it into a cool DIY home decor piece.
37. Buttons
With sewing, you'll be sure to have a spare button every once in a while. Make cool button crafts out of them.
This was another favorite of mine, but just like the bulbs, I didn't have any buttons on hand. Luckily, amazon had some great ones to choose from AND they were much less expensive than the craft store. 🙂
38. Paper Bags
Not only can you reuse them again as paper bags, but you can also repurpose them by weaving. Try to think of other upcycling ideas.
39. Old Jeans
Not only can you turn them into adorable DIY clothing, you can also make so many craft projects, too.
40. Handkerchief
Sew old or vintage hankies together to create a curtain or quilt. There are so many other projects to try, too.
41. Cribs
When you're no longer planning to have another child and they've outgrown their crib, what do you do? Add it to the list of things to never throw away. Turn it into an upcycling project of course! You can turn it into a bench or shelf!
42. Safety Pins
Did you know that you can make DIY jewelry with safety pins?
43. Old Magazines
Even if the news is old, you can still make new paper crafts with these old magazines.
44. Fancy Glass Bottles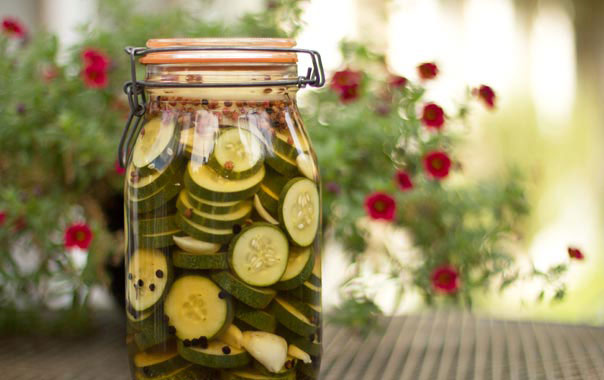 Clean and reuse your fancy glass bottles. They make great containers for homemade vinegar, fruit jams, herbs and spices.
45. Baby Food Jars
No need to buy salt and pepper shakers. Use your baby's empty food bottles to make one yourself!
46. Mason Jars
Too many mason jars in your house? Use them as drinking glass! The next time your friends come for a visit, serve up some homemade chillers using your recycled mason jars.
47. Big plastic jars or gallons
48. Cereal boxes and shoe boxes
Three words: Your son's robot.
49. Paint Cans
Make an improvised Emergency Heater using your empty paint cans. Here's how.
50. Egg crates
Raising your own flock of chickens? Store fresh eggs in empty egg crates if you are planning to eat them for breakfast and not hatch them.
51. Newspapers
Use your stack of old newspapers to start wood fires.
52. Tin Cans
Use bigger tin cans as flower pots and smaller tin cans as desk organizers.
53. Wooden boxes
Throw some soil inside old wooden boxes and grow your little herbs for yummy dishes. Put it somewhere near your kitchen to make it more convenient.
54. Fruit and vegetable scrap, coffee grounds, old herbs and spices
Instead of throwing them in the garbage, throw them in a compost pit instead! Learn how to make a compost pit.
55. Bones from roasted meat
Finished eating and throwing the bones away? Don't! Save and freeze chicken, beef, turkey and pork bones, they're great for making homemade meat stock.
56. Bacon fat
Eating homegrown eggs are delicious. But frying the eggs in bacon fat tastes even better!
57. Old, worn out clothes
When the holes of your shirt have become big enough to accidentally stick your arms through, it's probably time to consign it to your rag drawer. Cotton shirts make the best all-purpose rags!
58. Aluminum foil
If you're using aluminum foil to store food, save the foil sheets for future household use. Foil is an excellent pot scrubber, silver polisher and knife sharpener.
59. Old toothbrushes
Save on scouring pads by keeping old toothbrushes. They're great for cleaning tiles, cleaning the sink and cleaning your razor.
60. Plastic bags
Use unwanted carrier bags instead of bin bags to line smaller garbage bins inside the house.
61. Eggshells
Deter garden pests, feed your chickens, boil them in your coffee — there are several reasons why the eggshell should stay out of the trash bin. Learn more.
62. Cardboard boxes
Seasonal clothes are another one of those things to never throw away. Minimize closet clutter by storing seasonal clothes inside old cardboard boxes.
63. Small bits of used soap
Before tossing that last little sliver of soap into the bin, imagine all of them piled up over the month or year. Melt down and combine bits of leftover soaps into a usable sized bar, a lot of money can be saved up by doing making these soap bars of the things to never throw away. Learn how to make a soap bar from leftover soaps here.
Want some upcycling ideas for those things to never throw away? Get 100 here from 100 Cool Ideas!
Do you have these things to never throw away lying around? Let us know what you think below in the comments below!
Follow us on Instagram, twitter, pinterest, and facebook!
This post was originally published in January 2014 and has been updated for quality and relevancy.