Hooked on trendy infused water recipes? If you find drinking plain water tasteless, infused water could change your outlook about healthy water intake. Concoct these simple infused water recipes for delicious refreshments you can indulge in, guilt-free!
Infused Water Recipes To Quench Thirst The Healthy Way
– This post is courtesy of Makeup Tutorials.com and shared with permission-
Most of us are used to drinking colored and flavored water, like soda. As the experts say, most colored drinks are packed with sugars – and not so good for our bodies. I know the feeling you get when you think about only drinking water, there's definitely still a longing for that sweet sugary drink. Here's a great way to gradually let go of what can be damaging to our overall wellness.  The answer is quite simple -fruit-infused water!  Naturally flavored water without hidden sugars in it! Here are recipes for how to do that at home:
1. Energy Boost Detox Water
Is your energy drink hurting you instead? Switch to this energy-boosting water without the downside.
2. Flat Tummy Water
Flush out that unsightly belly fat with this cool refreshing cucumber and lemon drink!
3. Peppermint Grapefruit Infused Water
Consider health-boosting herbs to make this equally healthy herb and fruit infused water!
4. Flat Belly Raspberry Lemon Infused Water
If you're more into sweeter fruits for your flat tummy detox water, this raspberry and lemon infused water is for you!
5. Pineapple Sugarcane Spa Water
Did you know you can regrow pineapple from scraps? That comes in handy because pineapple is healthy in your drink too!
6. Lemon Mint Infused Detox Water
This is why we grow lemon at home because this is only one of the tons of amazing uses for lemons in the kitchen and household.
7. Strawberry Spa Water
Frankly, strawberry is one of the dirty dozen, so make sure you use homegrown strawberries for your infused water.
8. Blueberry-Orange Infused Water
Homegrown blueberries and oranges in my water? Why not!
9. Blackberry Mint Infused Water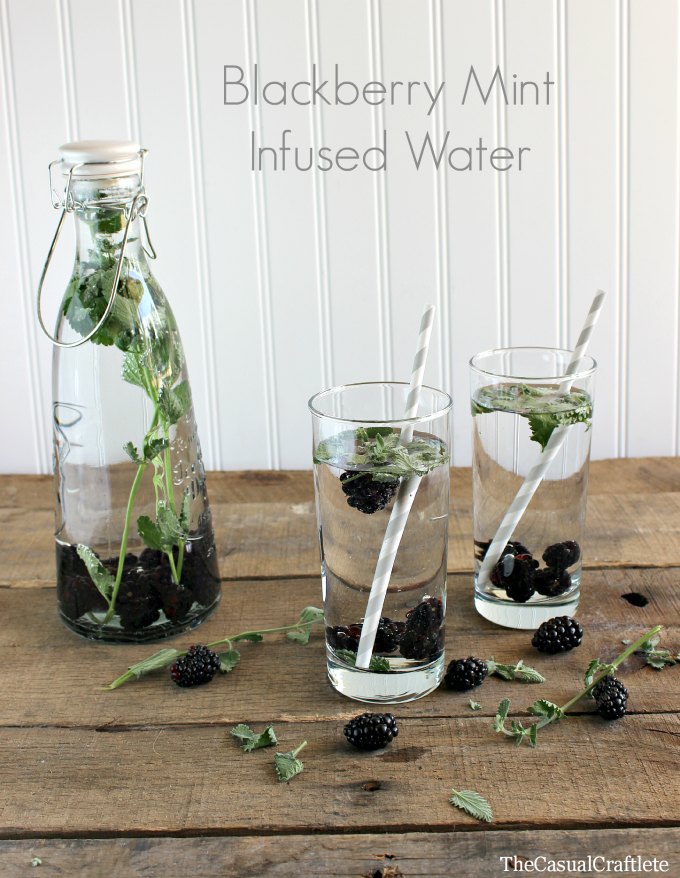 If you're lucky enough to have wild blackberries growing in your place, this one's for you!
10. Watermelon Infused Water
What could be more refreshing than watermelons on a hot summer day? Make sure you put some into your water, too!
11. Raspberry and Mint Scented Water
This recipe is so pretty, you can serve some up at a party!
12. Chia Detox Water
If you are aware of the amazing health benefits of chia seeds, you'll waste no time mixing up this detox water!
13. Strawberry Kiwi Slimdown Water
You can grow kiwi from seeds, you know! And I sure think it makes a tasty pair with strawberry for your drink.
14. Rose, Lemon, and Strawberry Infused Water
Did you know rose petals are edible? Pretty cool and sweet-smelling too, even in your water.
15. Sparkling Citrus Coconut Water
Coconut water is a hit right now and for very good reason. You can still jazz up this drink by adding more fruits!
16. Raspberry, Kiwi, and Peach Water
I'm certainly digging this infused water recipe with three of my favorite fruits in it!
17. Strawberry, Lime, Cucumber, and Mint Infused Water
Keep those vitamins coming with this vitamin C infused water recipe!
Check out five more refreshing infused water recipes in this video:
There you go fellow homesteaders! Refreshing infused water recipes you can make on your own without so much as a dent in your pocket, or completely for free. That is if you're keeping your garden religiously as any good homesteader does. Next time you're feeling thirsty, raid that garden to make any of these infused water recipes!
What is your favorite homemade infused water recipe? Let us know in the comments below!
Talking about healthy beverages, check out these popular herbal tea recipes you can brew yourself!
 
Follow us on Instagram, Twitter, Pinterest, and Facebook!
This post was originally published in December 2015 and has been updated for quality and relevancy.