Looking for some Thanksgiving traditions your family should do? Read on because you'll love to know that there are simple yet meaningful traditions a family should do. These little habits will surely provide a meaningful opportunity to reflect and become more grateful this holiday season. Use this as an inspiration to get started with a new practice in your family. I bet that you would love the idea of having new memories to keep and tradition that you can do year after year.
12 Thanksgiving Traditions Every Family Should Do
Thanksgiving isn't all about the food or the football games. My favorite part of the holiday is the memories we make from Thanksgiving traditions our family takes part in every year. Not every family has these memory makers in place, so I thought I would compile my list of favorite Thanksgiving traditions for your family to try out this holiday season!
1. Give Thank You Cards/Gifts To Your Loved Ones
There's no better way to celebrate Thanksgiving than to show gratitude via a simple token like a thank you card or a little thank you gift.
2. Do A Secret Service For A Family Member
Secret acts of service never get old. Have fun doing little kindnesses for a spouse, sibling, or parent with these adorable DIY Scratch Off Service Tickets.
3. Gratitude On A Roll
Fill in a basket of rolls with a secret note attached to each roll about how thankful you are to have such person in your life. That's like filling your loved ones' bellies and hearts in one go.
4. Serve Others Together With Your Loved Ones
Take time this holiday to give back to those a little less fortunate this Thanksgiving. Volunteer at a food bank or shelter to make sure others have a happy holiday as well.
These DIY table settings are absolutely stunning for Thanksgiving! ✨ https://t.co/7WmkBAxpKc pic.twitter.com/b19ItC7ei3

— Homesteading (@HomesteadingUSA) November 5, 2016
5. Snap Photos With The Whole Gang
Use this opportunity while the whole family is together to capture some snapshots during your Thanksgiving celebration.
6. Thankful Pumpkins
Create your own thankful pumpkins where you can doodle and preserve all the things you're thankful for today and years to come.
7. Create A Cornucopia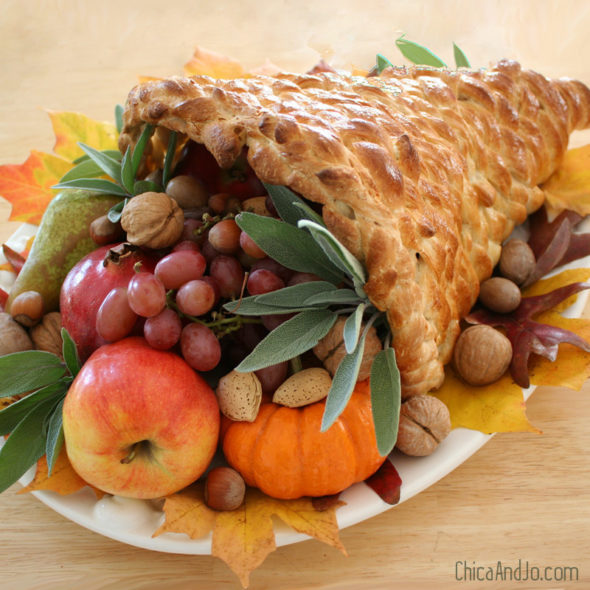 Celebrate a bountiful harvest with this edible cornucopia! Make sure to unleash your best baking skills since the whole family is sure to savor this beautiful and tasty edible cornucopia.
8. Watch Old Home Videos
Reminisce and remind yourself of good times past while watching old home movies. You'll get a kick out them and you just might find some more reasons to be thankful this year.
9. Decorate With Cherished Family Photos
Instead of stocking up on leaves and pumpkins this year, use family photos as decorations to drum up some nostalgia.
10. Try Out These Thankful Walnuts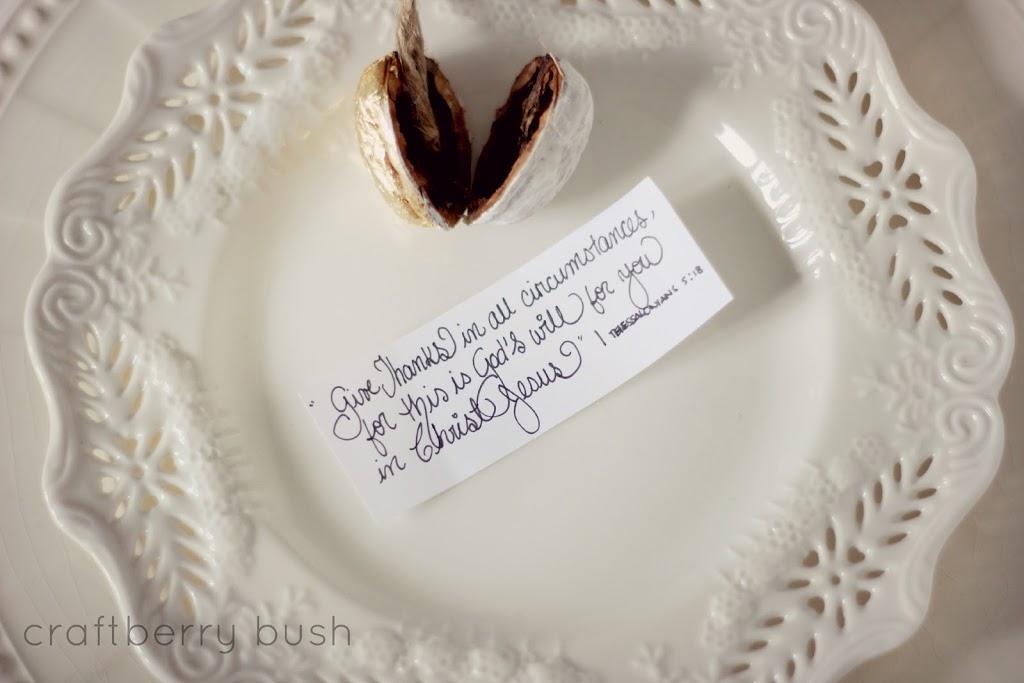 Give each guest a thankful walnut with a special message inside. Leave them natural-looking or dress them up with a little gold leaf.
11. Personalized Thankful Booklets
Prepare lined notecards to pass out to each guest with their name printed at the top. Have each guest write their gratitude on their notepads and snap a photo to add to the notecard. Keep the note cards around to repeat each year so they will eventually have an entire booklet of gratitude.
12. Play Thanksgiving Themed Games
Thanksgiving can leave one feeling a little heavy with all the rich, traditional foods prepared so, lighten things up with some of this fun, Thanksgiving-themed games!
Still up for another Thanksgiving tradition? Then, check out this video from Parade Magazine:
Most of us may already have our own Thanksgiving tradition we practice each year. Like, in my homestead, I encourage my grandkids to create personalized thank you cards. This way, they are able to creatively express their gratitude to everyone in the family. A simple practice that is sure to leave a lasting impact!
Did you enjoy my list of  Thanksgiving traditions every family should do? Let me know in the comments section below what you thought of my Thanksgiving traditions list.
Looking for the best place you can visit with your family this holiday? Click here.