Knowing what survival food should we store is one way of being self-sufficient when disaster strikes. Here's a list of survival food to help you get started with you emergency pantry.
Have A Stockpile Of Survival Food In Your Pantry Now
If you're in an area where winter season can be very terrible, you'll need to store enough food to meet the whole family's needs for the entire winter season. And any prepper can always count on his/her stockpile of food. Though there are already plenty of commercial survival food kits however just checking on the packages will make you lose your craving.
Without a doubt, these survival food kits provide the much-needed nourishment, but then survival food has to provide some comfort too. So as a homesteader, I am well equipped with having my own delectable survival foods that give the body's much-needed nutrients and make life more tolerable when SHTF.
Start stockpiling the following survival food now to get your emergency pantry ready for the winter season.
1. Bottled Water
When stocking bottled water consider that you'll need one gallon per person each day. A normally active person can consume at least half gallon a day and other half are used for washing and adding to food.
No products found.
2. Honey
Honey is the ultimate survival food and health boosting wonder. It is an extraordinary survival food that you can definitely stockpile in your pantry. Store in an airtight jar and keep it dry and cool, and you'll be amazed at its remarkable shelf life. It will never turn foul. If you're buying honey, choose the all natural organic varieties to have the most bio-active components. Take note that once honey is heated, a lot of its health promoting qualities vanish.
[cm_ad_changer campaign_id="3"]
3. Vegetables
Use this list as your guide to having most nutritious vegetables available in your pantry. But feel free to add or modify it to meet your preference.
Sweet Potatoes
Beets
Spinach
Greens, like dandelion and collard
Peppers, both hot and bell peppers provide essential nutrients
Asparagus
Tomatoes – juice and whole
Carrots
Green Beans
4. Fruit
Fruit is great for all of us. To enjoy the longevity of your fresh fruit you can either can or dry them.
Acai Berries
Figs
Mangosteen
Pomegranates
Goji Berries
These 5 are considered as superfruits, so they are perfect for your survival pantry but you can also have the following:
Apples – if you have a cellar it is perfect to store them fresh just like potatoes. If there's none, you can opt to canning or drying them.
Orange Juice – A good source of vitamin C to help boost immunity.
Pineapples and Juice
Berries – cranberries, blueberries, blackberries, raspberries, and strawberries.
Peaches
Pears
Prunes
5. Salt
Salt is known to absorb moisture, but given a proper storage, its shelf life is inconclusive. This mineral is valuable long term survival food and can be a fundamental bartering product.
No products found.
6. Sugar
Imagine life without sugar! Oh no! I bet life without sugar is absolutely boring. The same with salt, sugar needs proper storage as it is also known to absorb moisture, however, this problem can be eliminated by including some rice granules into its container.
Yum! Here's 15 dehydrator recipes to make this weekend –> https://t.co/7ZllzkD7YA pic.twitter.com/5tCBv0ItQm

— Homesteading (@HomesteadingUSA) August 20, 2016
[cm_ad_changer campaign_id="1"]
[cm_ad_changer campaign_id="2"]
7. Dried Corn
Basically, fresh corns on any recipe could be replaced by dried corn. To prolong corn's shelf life our ancestors started to drying it out so that it can be utilized any time of the year.
8. Wheat
A well-known staple that contains valuable minerals, vitamins, carbohydrates, and protein. If you want a good quality of bread wheat is an essential and worry not because it has a long shelf life and inexpensive.
9. Powdered Milk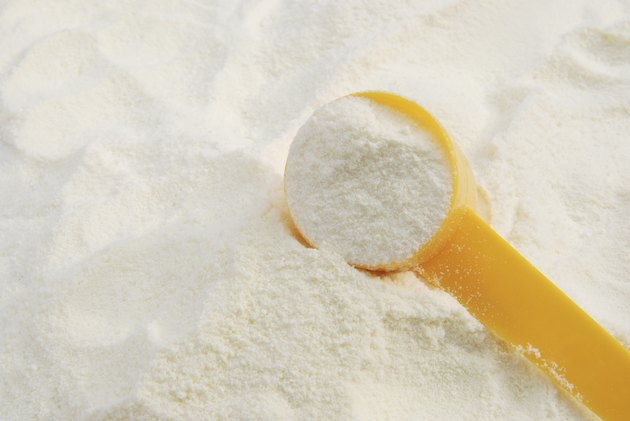 Powdered milk can last inconclusively and contains valuable nutrients essential for survival. It has vitamin D, calcium, and other nutrients that help strengthen bones. A good source of calories and protein, which helps to keep the body strong during hard times.
Having it in your emergency pantry is worth considering. However, if you have a source of fresh milk in your homestead it is better you know how to prepare milk for survival and have a continuous supply of milk even when SHTF.
10. White Rice
A homesteader like me loves to include white rice to the emergency pantry. It's inexpensive, has an indefinite shelf life, and a perfect source of calories. I love it as addition to my soups, side dishes, and most of the time for our breakfast meal.
No products found.
11. Instant Coffee, Cocoa, and Tea
It is comforting to have a hot drink during the winter season. Including these to the emergency pantry, it will not only give a good alternative to water but also uplift your spirit. So long as you won't introduce coffee to moisture, it's shelf life is indefinite. Shelf life for all cocoas and teas can be prolonged by using desiccant packets and through repackaging it with vacuum sealing.
12. Whole-Wheat Crackers
Bread doesn't have the luxury of shelf life however, crackers have (but still see its container for expiration dates). That's why they are a good substitute. Crackers are also a good source of fat, this is the reason whole-grain or whole-wheat crackers have a briefer time shelf life than their plain partners, yet the additional fiber compensates when you're hungry. Vacuum-pressing the package of your crackers will extend its freshness.
13. Nuts and Trail Mixes
Nuts and trail mixes are high-energy foods. They're nutritious and handy for snacking. Choose the vacuum-packed containers, which helps keep the nuts fresh.
14. Canned Chicken, Turkey, Salmon and Tuna
Canned goods last at least 2 years and vacuum-stuffed pouches have a briefer shelf live but still last at least 6 months. Canned meats provide protein, consider having a jerky, it's easy to make and knowing what's in it is perfect. Having canned goods in your emergency pantry does help.
15. Sports Drinks
Gatorade or Powerade contains carbohydrates and electrolytes that help replenish fluid and re-hydrate when water is insufficient. Considering having these in your emergency pantry.
Let's get the basics for a long term food storage, from this video of Starry Hilder:
Bare in mind my fellow homesteaders, that this list is just the basic. Feel free to add and modify it to meet your needs. Take note you are stockpiling food to survive winter but still, eat the food you like. Don't buy items because they're on sale, that can end up to waste your space.
Also remember, stockpiling depends on your means. If you are supplementing with what you can buy from the store, create a list of everything you have and check expiration dates. And keep can opener handy, food won't of any use if you can't open it.
If you are solely depending on the fruits of your labors, it is best to have them dried, or canned or both to prolong its shelf life.
If you think of anything I've left off the list, or if you have any questions, please feel free to leave it in the comments section below.
Can get enough of winter survival tips? Help your homestead thrive with these 10 winter survival skills! 
Featured Image Via Quaint Junk