Craving soft and fluffy cinnamon rolls? These 15 delicious recipes for homemade cinnamon rolls are gloriously delicious and should be on your holiday baking list.
These homemade cinnamon rolls are so easy to make and even easier to love – you could get the kids to help you make them too. It's perfect for breakfast, snacks, or even dessert. Learn more here.
Hey Good Lookin' Whatcha Got Cookin? | Homemade Cinnamon Rolls Recipes
Homemade cinnamon rolls for breakfast? You don't need a better reason to get out of bed than that, especially when it's in the guise of a cinnamon roll. This crowd-pleasing recipe is soft and fluffy – making these rolls perfect for breakfast or any other time of day. But, why doesn't anyone make cinnamon rolls? Simply because they are difficult and it's taking a lot of time. But if you love this baked pastry like I do, you wouldn't mind the long preparation. In the end, all the labor is worth it.
So, today, I have gathered some of the best recipes to prepare Homemade Cinnamon Rolls. These recipes only need a few ingredients and no complicated steps. Learn and enjoy!
You will definitely want to make homemade cinnamon rolls all the time once you make these and see how easy they are to make, as well as how incredibly delicious they are. This recipe is a great dish for dessert or breakfast. See how you can make it here.
2. Slow Cooker Cinnamon Roll Pull Apart Bread
It's very surprising how five simple ingredients can combine to make a delightful breakfast pull-apart. This recipe is so simple – tastes so good it will surprise you! Get the recipe here.
You may or may not start drooling over these #pumpkinrecipes…???? https://t.co/d5Bz1fEe1f pic.twitter.com/Ef4OVYU9kR

— Homesteading (@HomesteadingUSA) October 13, 2016
3. Apple Pie Cinnamon Rolls
If you already love apple pie and cinnamon rolls, then you have to try this homemade recipe… and if you have never tried apple pie cinnamon rolls, then you have to try this recipe! See how you can make it here.
4. Dulce De Leche Cinnamon Rolls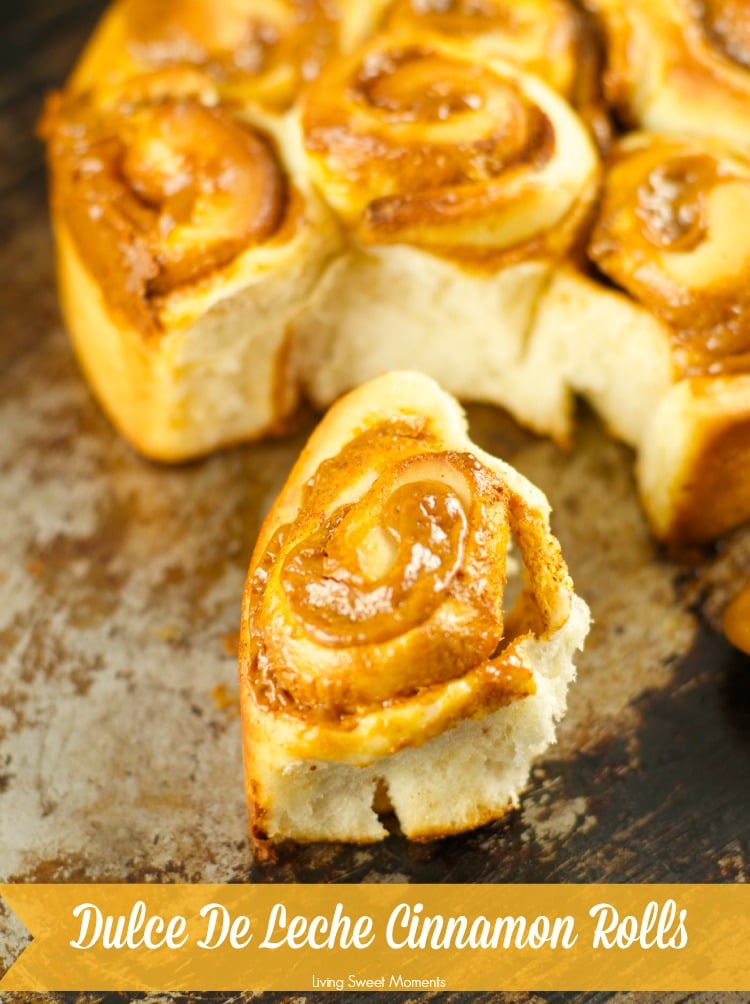 The combination of caramel, cinnamon, and bread is just perfect. No need for extra toppings or glaze are needed as these dulce de leche cinnamon rolls are so flavorful. Get the recipe here.
5. Einkorn Cinnamon Rolls Recipe
Sweet, gooey cinnamon rolls are even more fun to eat when you make one of these easy einkorn cinnamon rolls recipes. Einkorn is a little different than regular all-purpose flour because it is said to be more nutritious. You can have these for breakfast, brunch or dessert. See how you can make it here.
6. Pumpkin Spice Cinnamon Rolls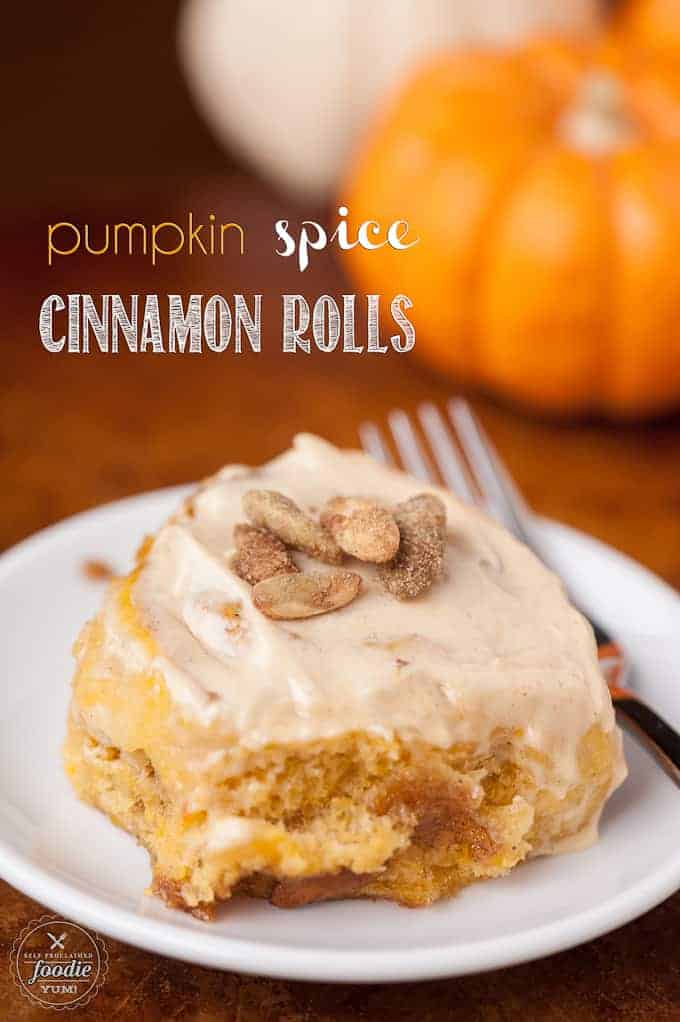 The combination of pumpkin and spice is just so incredibly delicious and definitely autumnal. If you are obsessed with pumpkin spice then you are going to love these! See how you can make it here.
7. Homemade Orange Sweet Rolls
Such a fruity little spin-off of our standard cinnamon bun. It tastes so divine, plus it is surprisingly easy to make. Try them this weekend! See how you can make it here.
8. Vegan Cinnamon Rolls With Maple Icing (Sugar-free)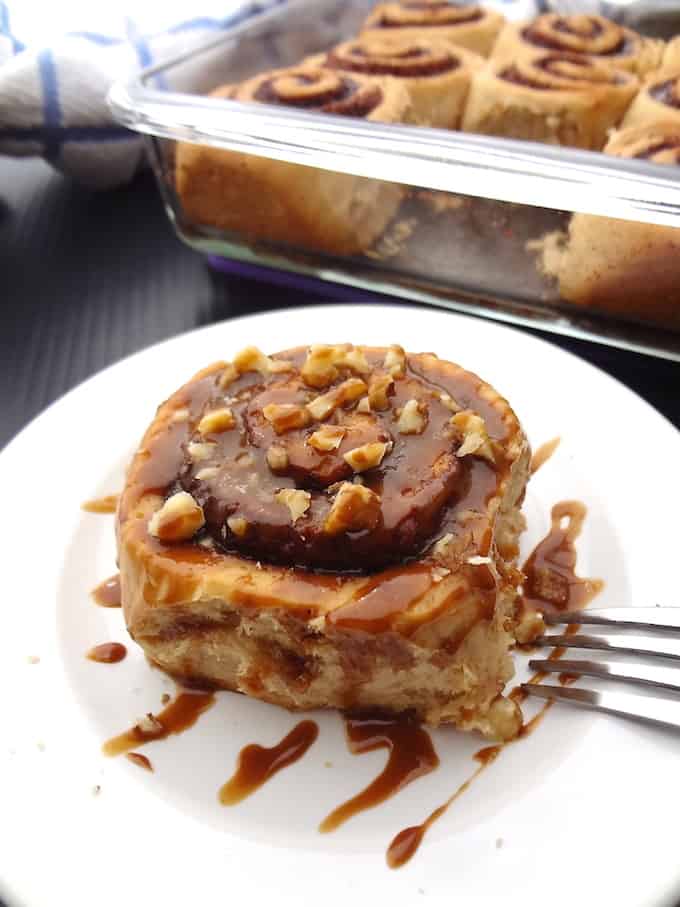 These light and airy cinnamon rolls are not only vegan, but they are made in just an hour. You need to make these beauties right away! Get the recipe here.
9. Cherry Cinnamon Rolls
It's definitely a magnificent morning when you're waking up to these heavenly rolls. Get the instructions here.
10. Skinny Cinnamon Roll Baked Oatmeal
This recipe is egg-free, sugar-free, and absolutely delicious. That's right! This recipe may taste sinful, but it's definitely a guiltless pleasure. It's high in fiber and you can punch up the protein, too.  You really have to try it! See how you can make it here.
11. 
Amish Cinnamon Rolls with Caramel Frosting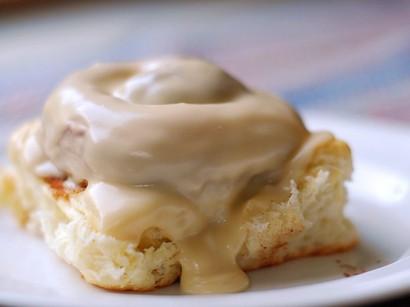 These melt-in-your-mouth cinnamon rolls are a family favorite – they're full of flavor! These are great for a family picnic, as a gift to welcome new neighbors, or for your next office potluck. See how you can make it here.
12. Pumpkin Cinnamon Rolls with Salted Caramel Frosting
These Pumpkin Cinnamon Rolls topped with stove top salted caramel frosting are the perfect way to ring in the fall season. It's simply amazing! Make it with this tutorial.
13. Better-Than-Pillsbury Homemade Cinnamon Rolls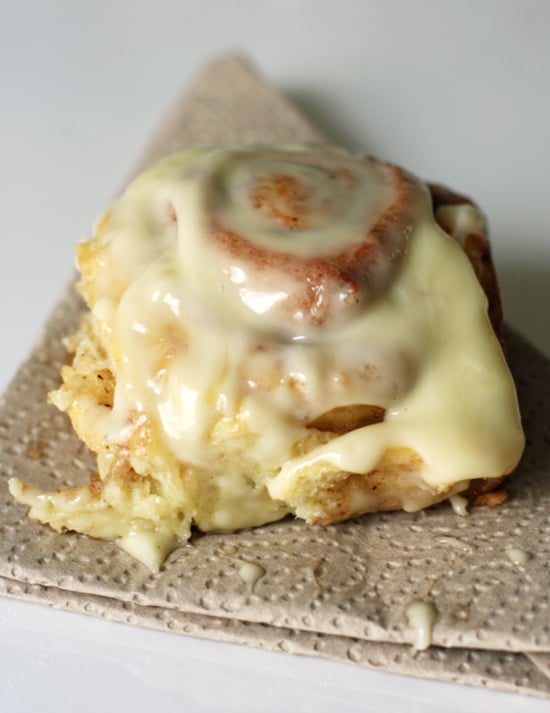 Nothing really compares to homemade cinnamon rolls. These cinnamon rolls are excellent — so easy to make and absolutely delicious! See how you can make it here.
14. Caramel Apple Cinnamon Rolls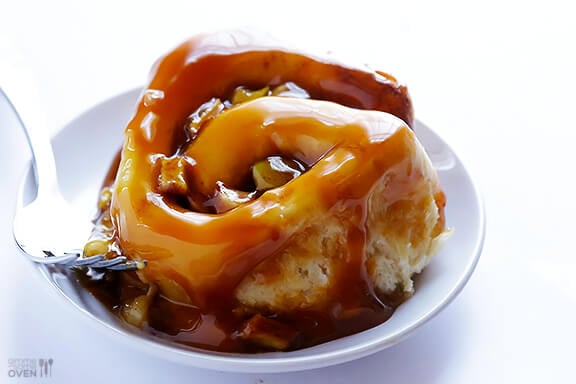 Fall and caramel apple season have officially arrived – and so have these Caramel Apple Cinnamon Rolls. This recipe can be made in just an hour and will send you to caramel apple paradise. Get the recipe here.
15. Blueberry Cinnamon Rolls
This recipe is a sweet twist on a classic breakfast treat. These yummy blueberry cinnamon rolls are a must try – just so irresistibly good! See how you can make it here.
These muffin recipes will complete your morning <3 https://t.co/PsqeFfPspa pic.twitter.com/ZFMivyFBkb

— Homemade Recipes (@BestHomeRecipes) October 26, 2016
16. Cinnamon Roll Icing
These look absolutely divine! Add icing to your cinnamon rolls and you have the perfect dessert. This is so easy to make. It takes only ingredients which you probably have in your kitchen. Get the recipe here.
In the mood for one more homemade cinnamon rolls recipe? Check this video and let's make some pillowy soft, fluffy cinnamon rolls with Divas Can Cook:
So easy right? These recipes of homemade cinnamon rolls are extremely tasty. Plus, so easy and so good – that is the only way to describe these recipes. And these are sure to please the entire family.
Which of these homemade cinnamon rolls will you make this weekend? Let me know in the comments below.
Follow me on Instagram, Twitter, Pinterest and Facebook!
Like this? Then, you'll also LOVE to know 23 House Favorite Pumpkin Recipes for Fall