Looking for the best way to repurpose furniture? Do you have a lot stuck in your basement or garage? Check out this list and get inspired by all the different ways you can repurpose your furniture and get an upgrade without breaking the bank.
25 Repurpose Furniture: The Best Way To Upgrade Your Home Living Economically
Repurposing old furniture has become more and more popular because it's an ultimate way of recycling and a possible way to own a new functional piece of furniture. With a bit of creativity and some DIY magic, remodel some old furniture into something that is not only usable but also modern and unique. So, if you are reluctant to toss out your old furniture, take some time to browse this list because I've compiled the best way to repurpose furniture to help you give them a new lease on life.
1. Old Entertainment Center Transformed Into A Play Kitchen
Your little chef will have hours of fun cooking in this super cool play kitchen! Click here to read more.
2. Repurpose Sturdy Old Drawer Into An Ottoman
This ottoman would be perfect for resting those weary feet. Worry not, because this project will not break your bank. Beyond the Picket Fence will show you the step-by-step instructions how to.
3. Bed To Bench
Thinking of getting rid of your old bed? Hold on a minute because with Jills Abode tutorial you can turn it into a fabulous bench.
4. Old Doll House To Unique Shelving
There are lots of ways in which you can have extra shelving, from the more conventional ideas to the more unique takes. This old doll house is just one of the more unusual yet eye-catching ways to make some storage space. Check it out here.
5. Repurpose Old Kitchen Chairs
Your old kitchen chairs will have a new lease of life once you transform them into a fabulous bench. Find the tutorial here.
6. Old Crib Into A Toddler Loft Bed
Once your baby is already a toddler a crib is no longer a need. So don't toss it, repurpose it with this easy tutorial from Adriel Booker.
7. Folding Chair Organizer
Talk about being unique and organized! What a way to fill a space to make it more functional. Check it out here.
16 ways to make your home look fresh from the outside this fall ???? https://t.co/GPhdXAevfB pic.twitter.com/JT57KHgR5r

— Homesteading (@HomesteadingUSA) September 22, 2016
8. Dress Up Makeover
Your little princess will have lots of good memories with this fantastic dress-up station. Get the tutorial here.
[cm_ad_changer campaign_id="1"]
[cm_ad_changer campaign_id="2"]
9. Repurpose an Old File Cabinet
Give your old file cabinet a whole new function as a garage storage. Find the tutorial here.
10. Old Crib to Plate Holder
OH Wow! Will you believe that this beautiful plate holder is out from an old crib? Get the tutorial here.
11. Turning A Dresser Into A Vanity
Looking for a vanity unit with ample storage underneath? If you have an old dresser that is already spending its days in your garage, it's about time to give it a new purpose. Find the tutorial here.
12. French-Style Bench From Old Chairs
Transform your old chairs into an elegant French-style bench that's sure to a conversation piece at your next garden party. Click here to read more.
13. Repurpose an Old Desk into a Pet Station
This amazing pet station is the purrfect way to spoil your pet. Find the tutorial here.
14. Dresser Into A Planter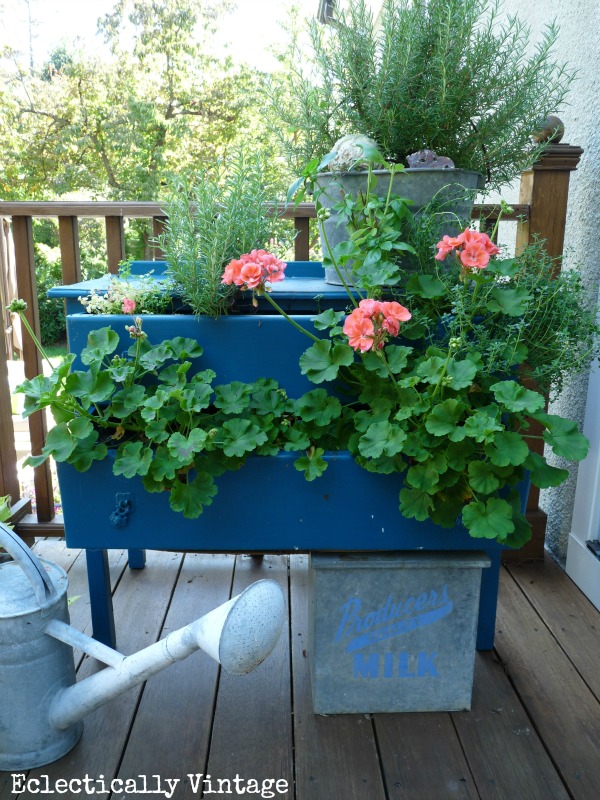 Talk about endless possibilities! Check how Kelly transforms her dresser into a fabulously beautiful planter. Get the tutorial here.
15. New Looks For Old Salvaged Doors
Do you have any idea just how much you can do with your old doors? Click here to find lots of tips on giving your old door a whole new look.
16. DIY Door Couch
Talk about being creative! This DIY Door Couch definitely deserves space in your home.
17. Chair Into A Swing
Tired with a tire swing? This amazing DIY project is the best solution you can have. Learn to do the transformation  here.
Find out which items you shouldn't be throwing in the trash! https://t.co/5txGkip4ds pic.twitter.com/12CgvhyBI8

— Homesteading (@HomesteadingUSA) September 6, 2016
18. DIY Chairs To Elevated Pet Feeding Station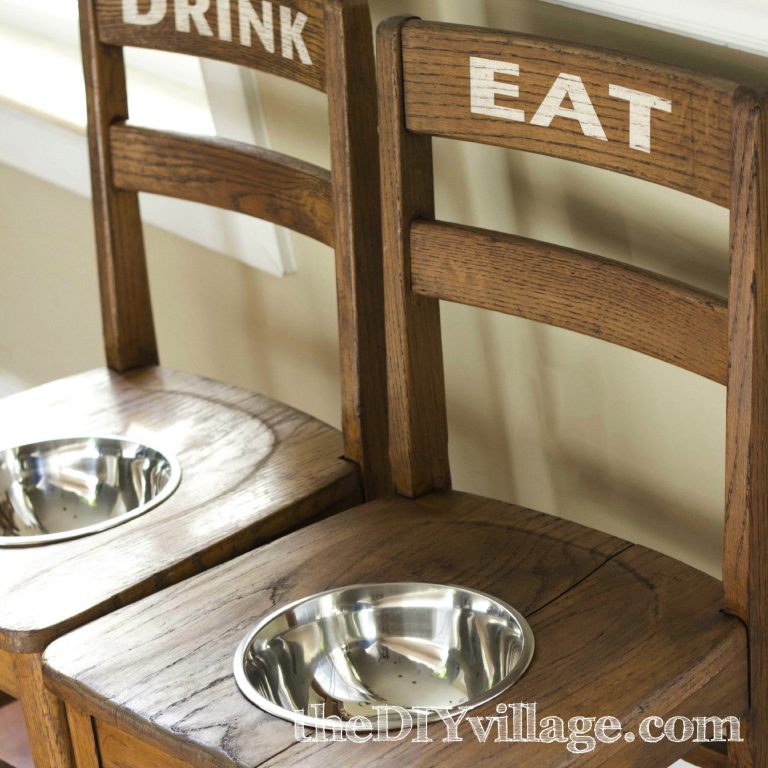 Another great way to repurpose your old chairs: pet-friendly food bowls. Head over to The DIY Village for the tutorial.
19. Turn a Crib Into a Bench
Once your baby no longer needs a crib, it just becomes another bulky (yet nostalgia-inducing) piece to put aside in the garage. But wait, that won't be happening if you give it a new look and purpose as a bench. Get the tutorial here.
20. Potting Bench Turned Outdoor Bar
Talk about creative thinking in order to repurpose furniture! Learn how to turn a potting bench in an amazing bar. Click here to read more.
21. Entertainment Center Into A Laundry Station
Give your old entertainment center a fresh new start by turning it into a practical, one-stop laundry station. Check it out here.
22. DIY Corner Door Shelf

Talk about being crafty in more ways than one, this DIY corner door shelf is awesomely ingenious and eye-catching. Get the tutorial here.
23. DIY Dresser Turned TV Console
A new look and a new purpose to brighten up your entertainment center just by working to repurpose furniture! Find the tutorial here.
24. Repurpose Chair Into A Planter
A perfect project for your next DIY weekend! This chair planter will sure make statement in your decor. Can you believe how you can repurpose furniture?
25. Transform a Wooden Ladder Into a Book Case
Save your wooden ladder and give it a new purpose by transforming it into a gorgeous book case. Click here to read more.
Still got time for one more furniture idea? Then check out this video from Speak Māori.
Repurposing furniture might make you sweat a little, but it is all worth it. Don't give up on the old piece of furniture that you have because there are plenty of ways on how you can give it a new lease of life.
Click Here For More Furniture Ideas!
Which piece of repurpose furniture is your favorite and which one will you try first? Let me know in the comments below.